11 Best Oils For Under Eye Wrinkles That Work!
Before you spend hundreds of dollars on the latest and great 'new' cream to erase fine lines and wrinkles, you might want to try out some more natural ways: like oils and essential oils. Make sure you check for sensitivity before using any of these on your face.
The carrier oils can be used alone or mixed with an essential oil. The choice is yours! Mix and match, have fun, and watch the results happen. You'll never use store-bought products again. Oh, and the best part? You can use these oils all over your body too.
Thank me later!
1 Almond Oil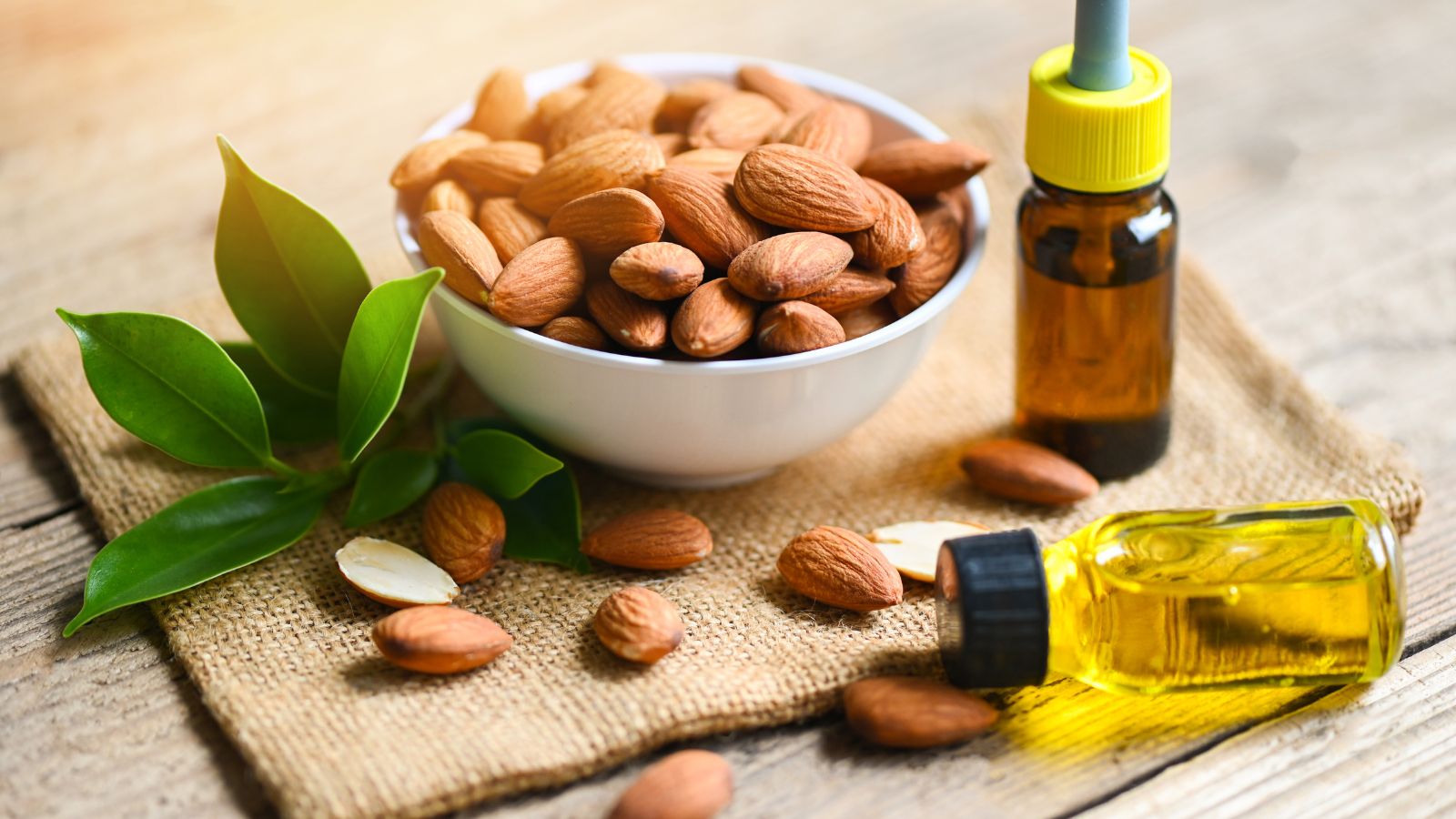 Suitable for dry skin types – Almond oil is great for reducing fine lines and wrinkles and lightening dark circles. It fights aging by destroying free radicals and provides the nutrients that your skin requires to repair itself.
2 Grapeseed Oil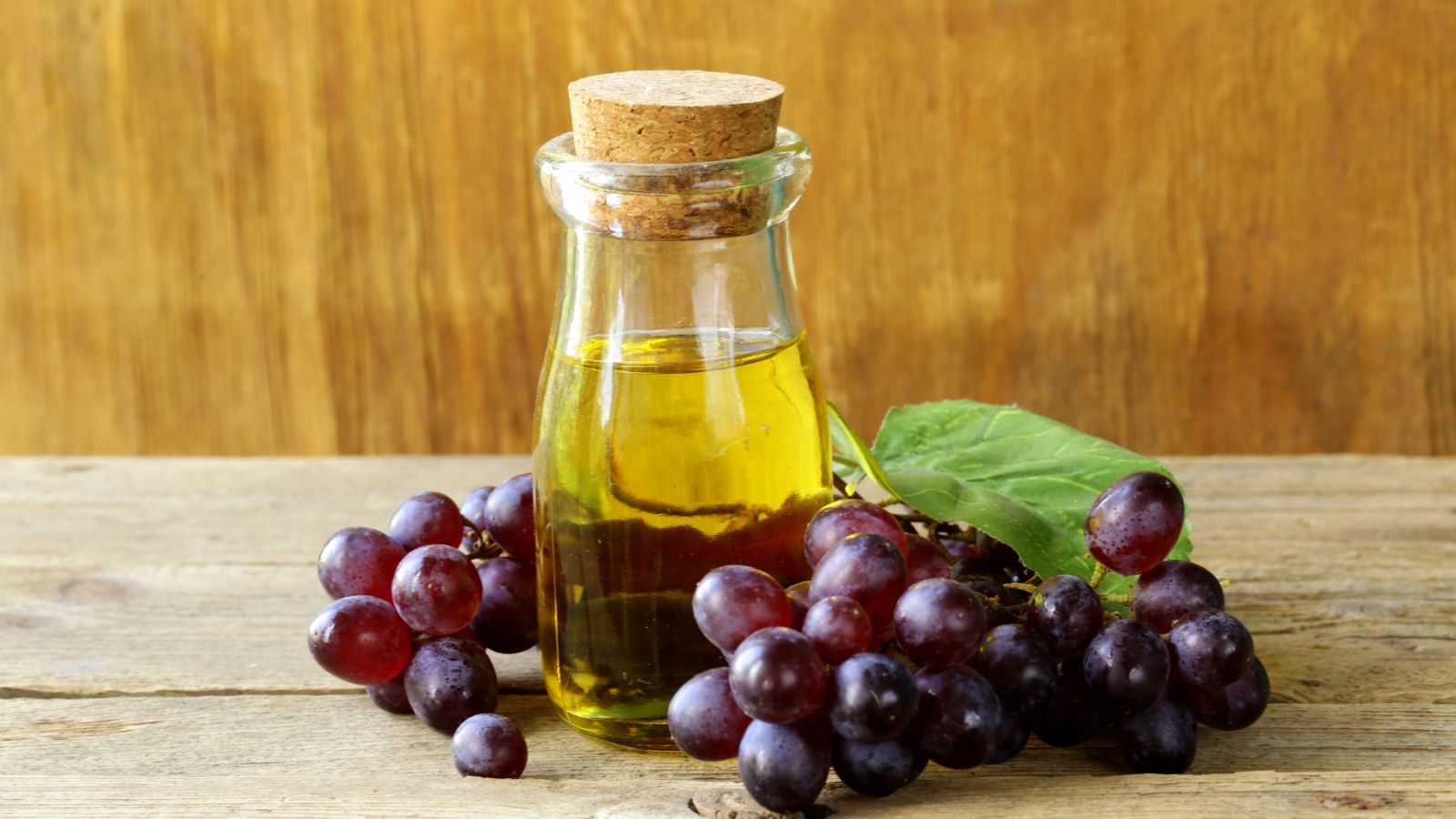 Suitable for all skin types – Grapeseed oil contains polyphenols, which help fight premature aging. Polyphenols have been known not just to slow the aging process but reverse signs of aging, like sun spots, fine lines, and wrinkles.
3 Jojoba Oil
Suitable for all skin types – Jojoba is full of nutrients like Vitamins E and B, as well as antioxidants and minerals like chromium, copper, and zinc. It has the highest level of antioxidants and nutrients.
4 Flaxseed Oil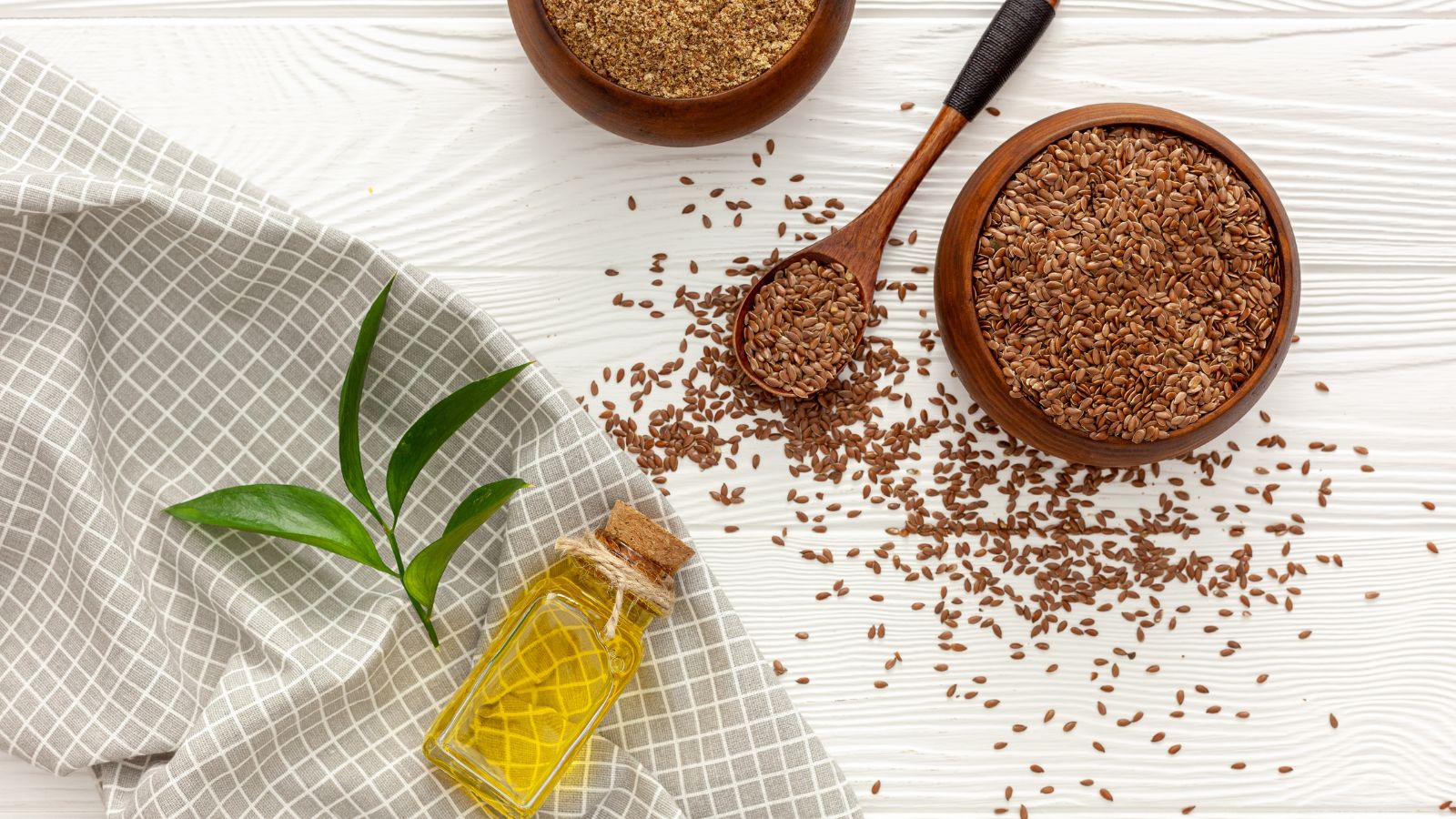 Suitable for oily skin and clogged pores skin – Flaxseed oil plumps up the skin and helps to repair the skin's cells, improving the skin's elasticity, firmness, tone, and texture. Skin nourished with flaxseed oil looks brighter and smoother.
5 Coconut Oil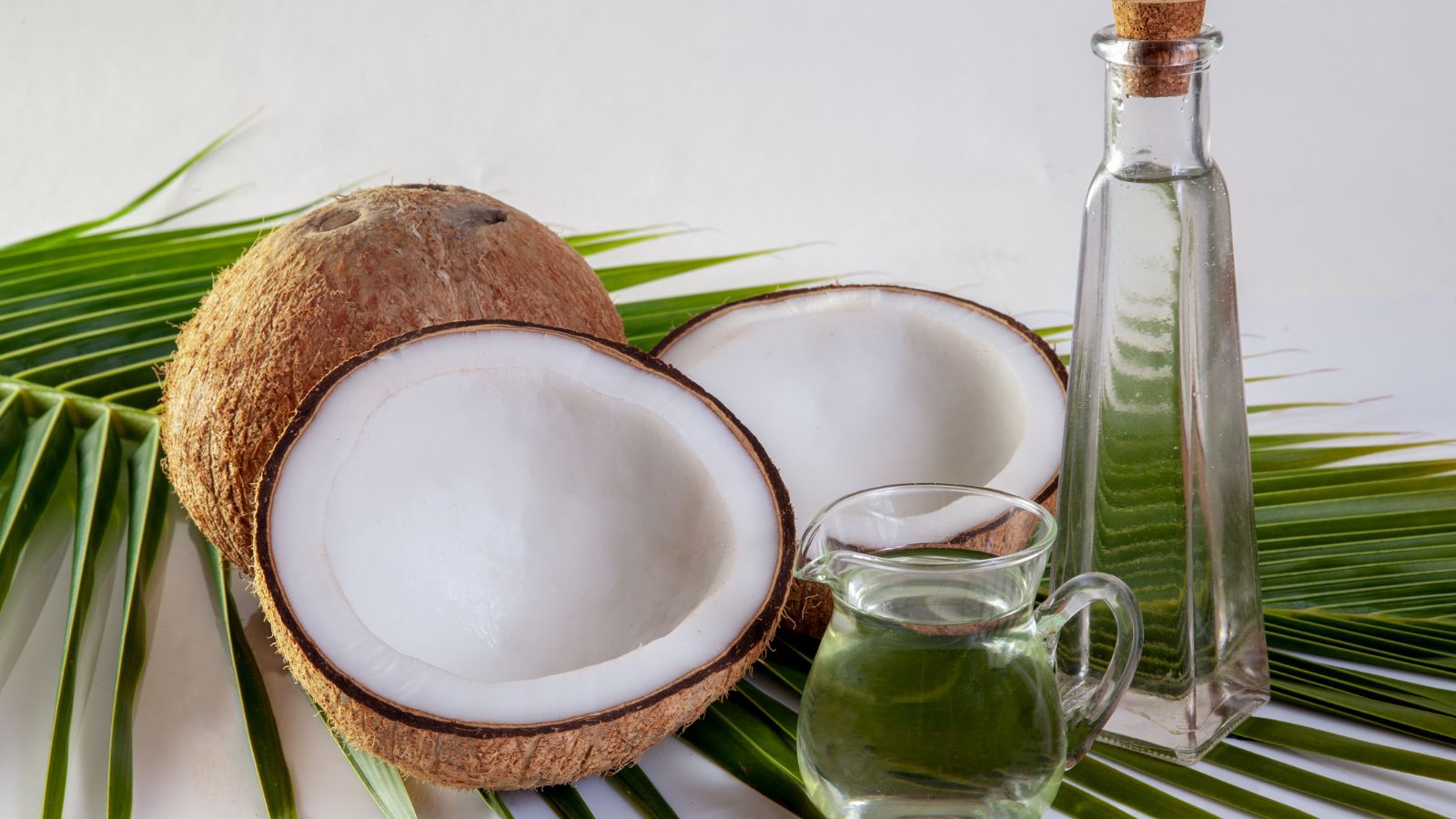 Suitable for very dry skin – Coconut oil is great for those with dry eyes as it creates a protective layer over the delicate tissue. Because it's rich in essential nutrients, such as Vitamin E, this helps to aid in skin hydration and recovery. Be careful if you choose to use this on your face. It's not meant for all skin types.
6 Avocado Oil
Suitable for dry/sensitive/acne-prone skin – Avocado oil helps to minimize the appearance of fine lines and wrinkles. There are some studies that show it also helps to stimulate collagen production, which is what is thought to rejuvenate the skin's appearance.
Essential Oils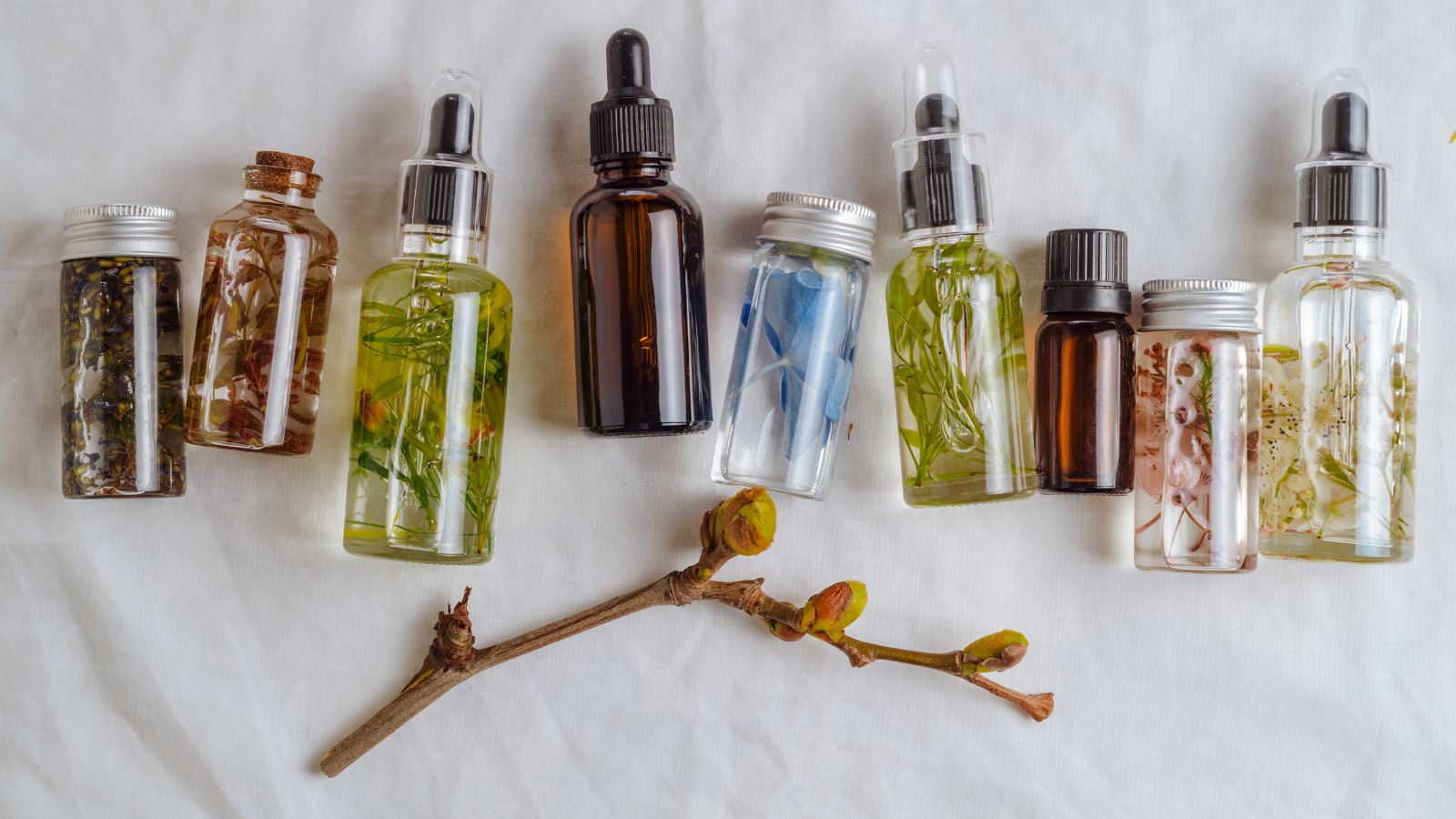 Any of these essential oils can be used with the carrier oils listed in this article: Lavender, Lemon, Rose, Frankincense, Neroli, Clary Sage, Carrot Seed, Sweet Orange, Rosewood. Just a couple of drops will do.
7 Olive Oil
Suitable for very dry skin – Olive oil contains vitamin E, which helps reduce the appearance of fine lines and wrinkles. It also contains antioxidants that help protect against free radicals, which contribute to aging.
8 Sunflower Oil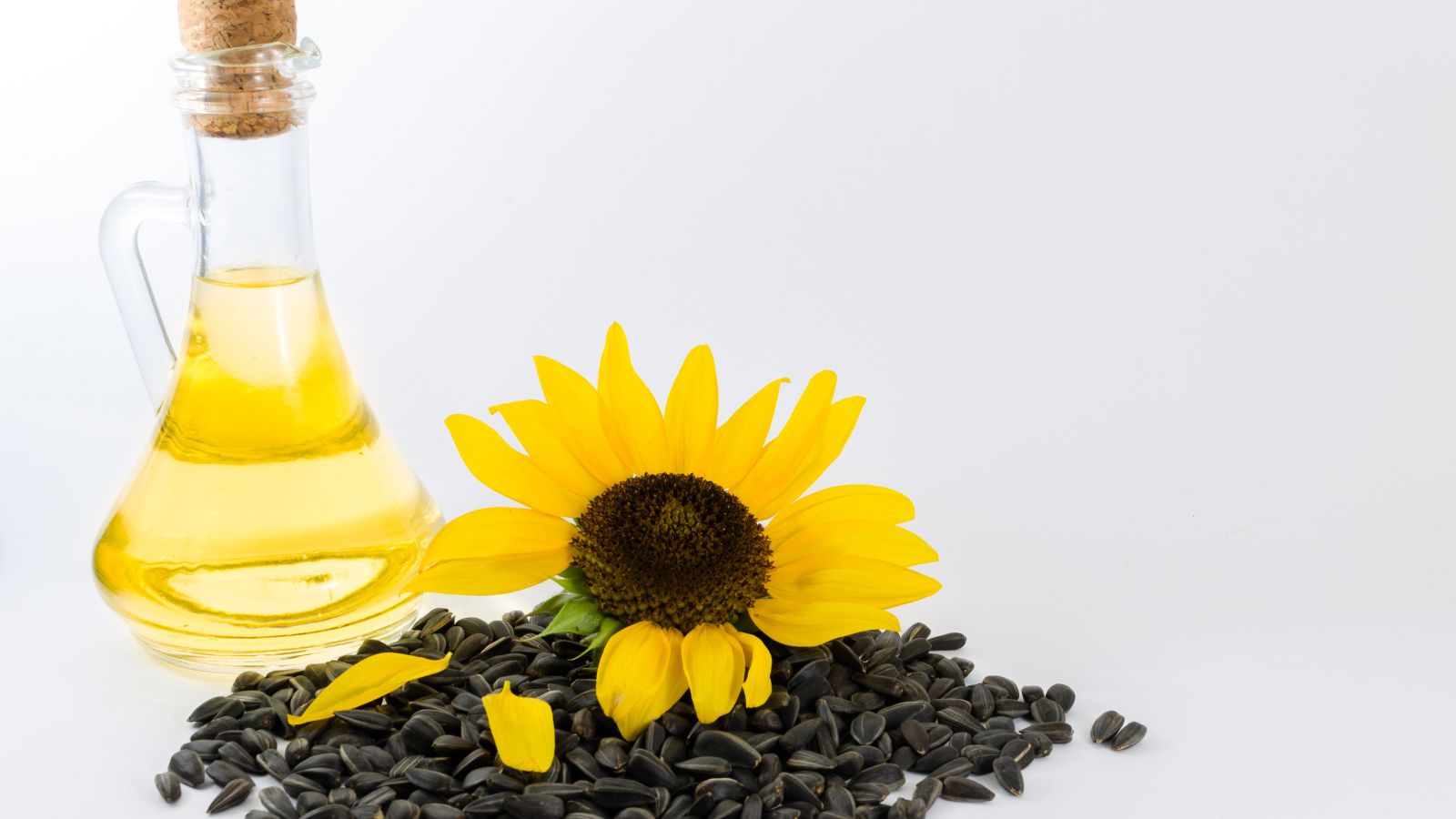 Suitable for very dry/sensitive and mature skin – Sunflower oil has Vitamin E (which is a powerful antioxidant) which helps with premature aging and wrinkles. It also contains linoleic acid, which helps your skin retain moisture so it becomes less dry.
9 Argan Oil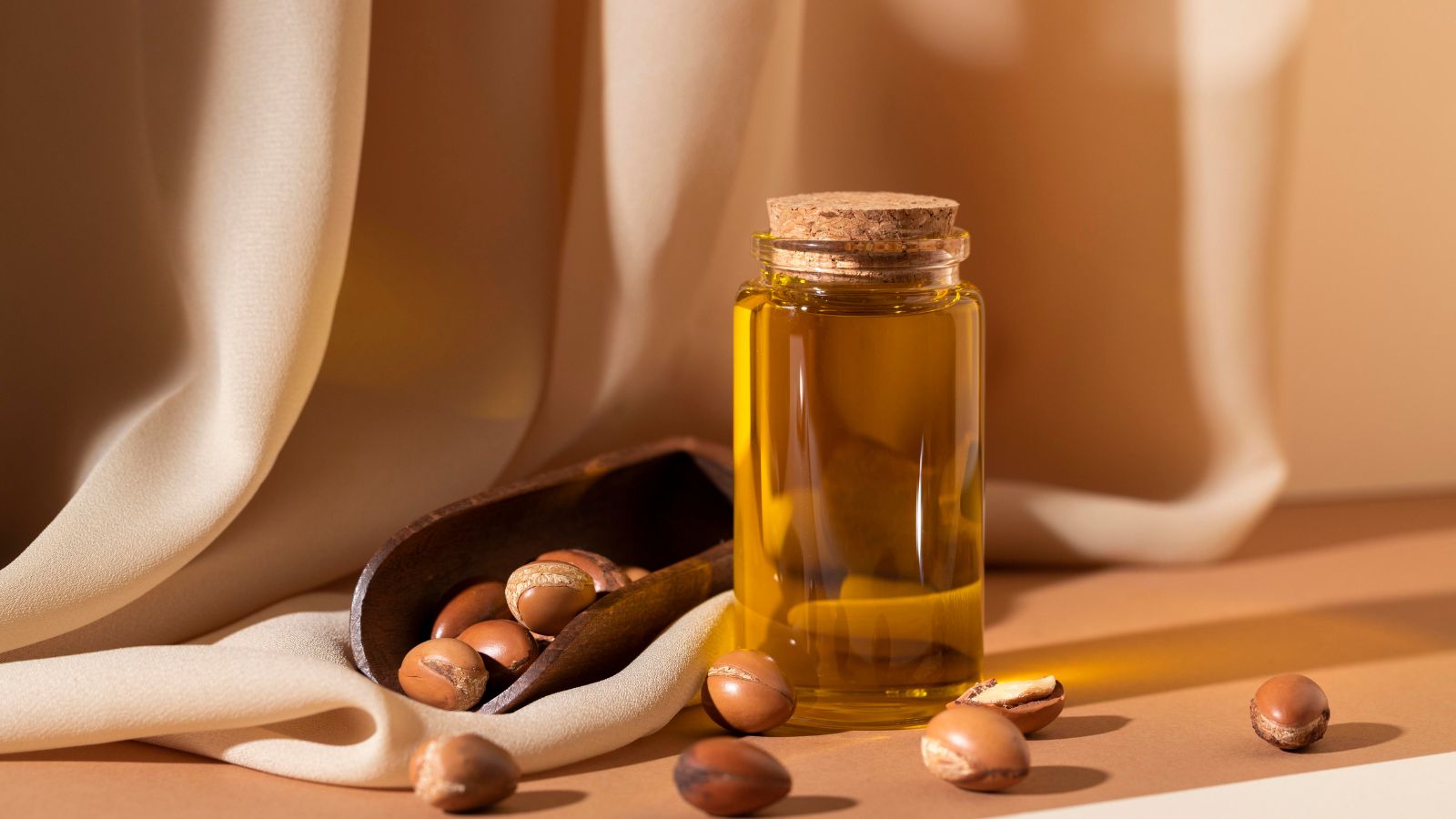 Suitable for all skin types – Argan oil is perhaps most commonly used as a moisturizer and also found in many hair products as well mostly because of it's ability to retain moisture. It has an abundance of vitamin E, which is a fat-soluble antioxidant that can help improve water retention in the skin.
10 Rosehip Oil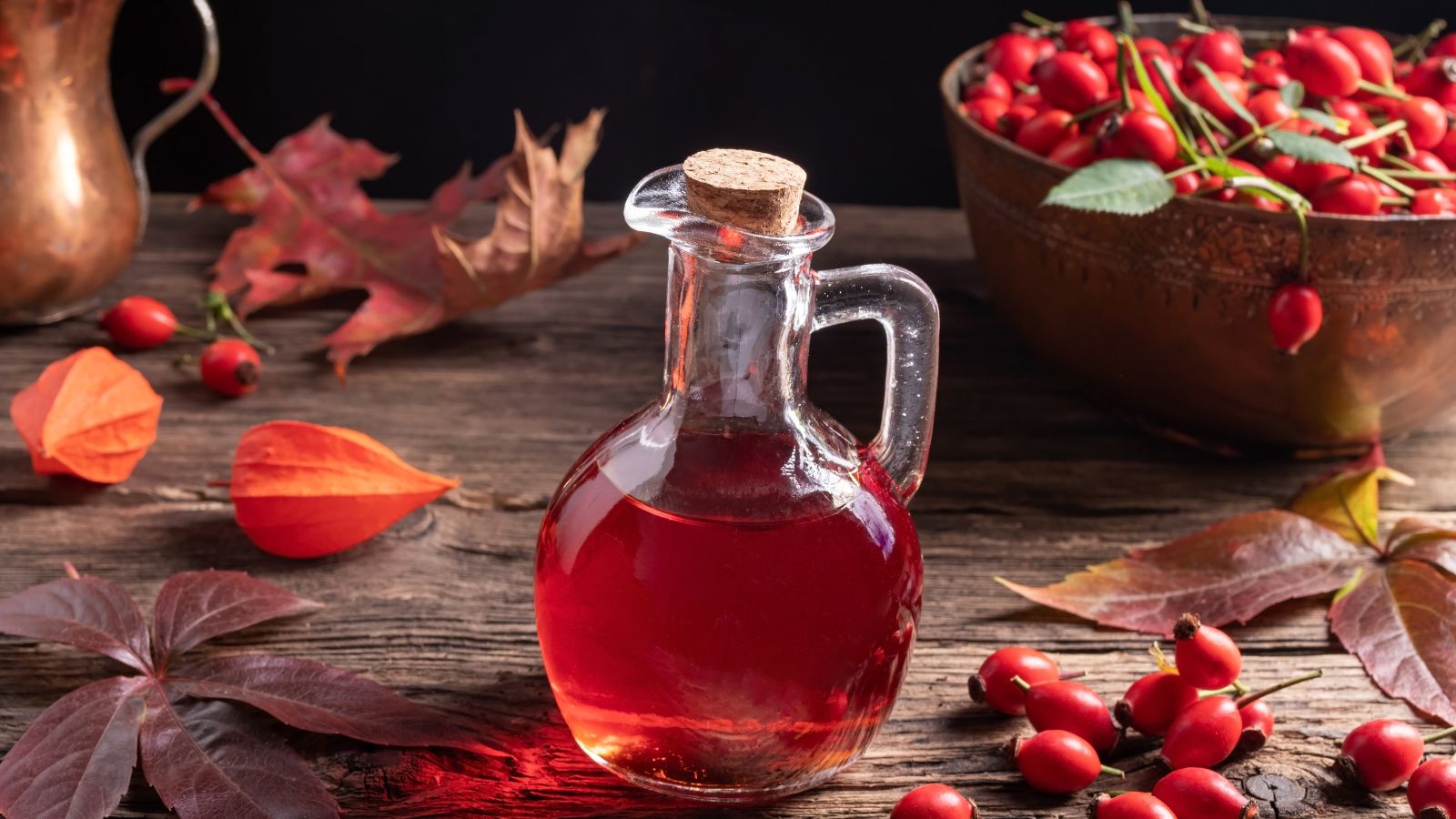 Suitable for all skin types – Rosehip Oil is full of powerfully effective natural nutrients that are extremely beneficial to skin tissue regeneration! These nutrients are fantastic at supporting the hydration, regeneration and nourishment of dry and/or delicate skin.
11 Pomegranate Oil
Suitable for all skin types including acne-prone and oily – Pomegranate oil is a viable anti-aging ingredient because of its antioxidant, anti-inflammatory and moisturizing properties. Antioxidants like vitamin A and vitamin C work to fight free radicals while fading fine lines and wrinkles.
Is Botox Really Safe? 7 Side Effects You Should Know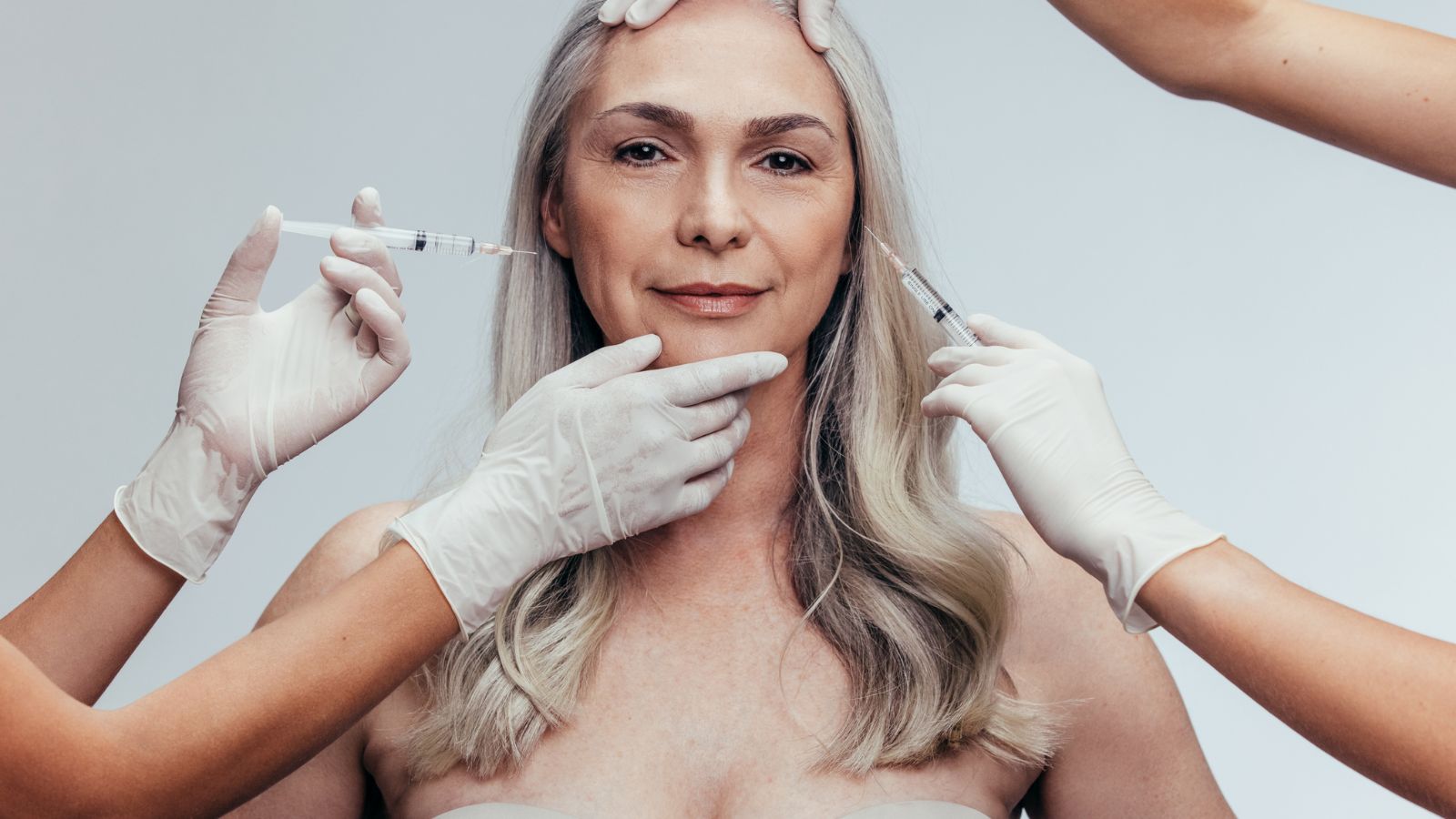 Before you get injected, make sure you talk to your doctor about these 7 side effects of Botox. While some are temporary and mild, there are a couple that can be more serious.
5 Simple Ways to Get Rid of Armpit Fat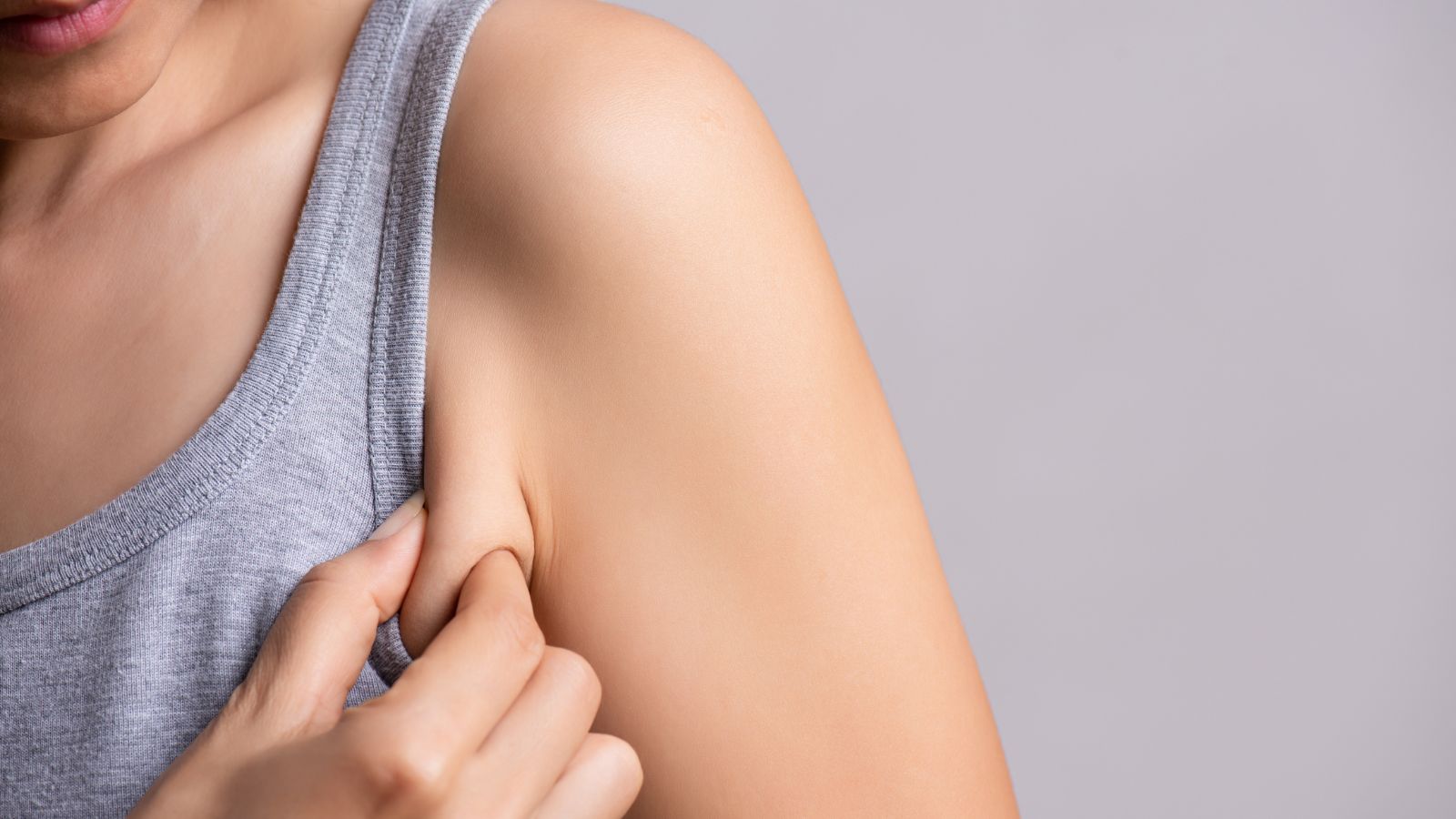 It's easier than you think to get rid of under arm fat or armpit fat but it's going to take a bit more than tricep and arm exercises. Here are 5 simple ways to get a handle on your armpit fat so you can show off your sexy arms, all year round.
10 Things Women Over 50 Should Never Wear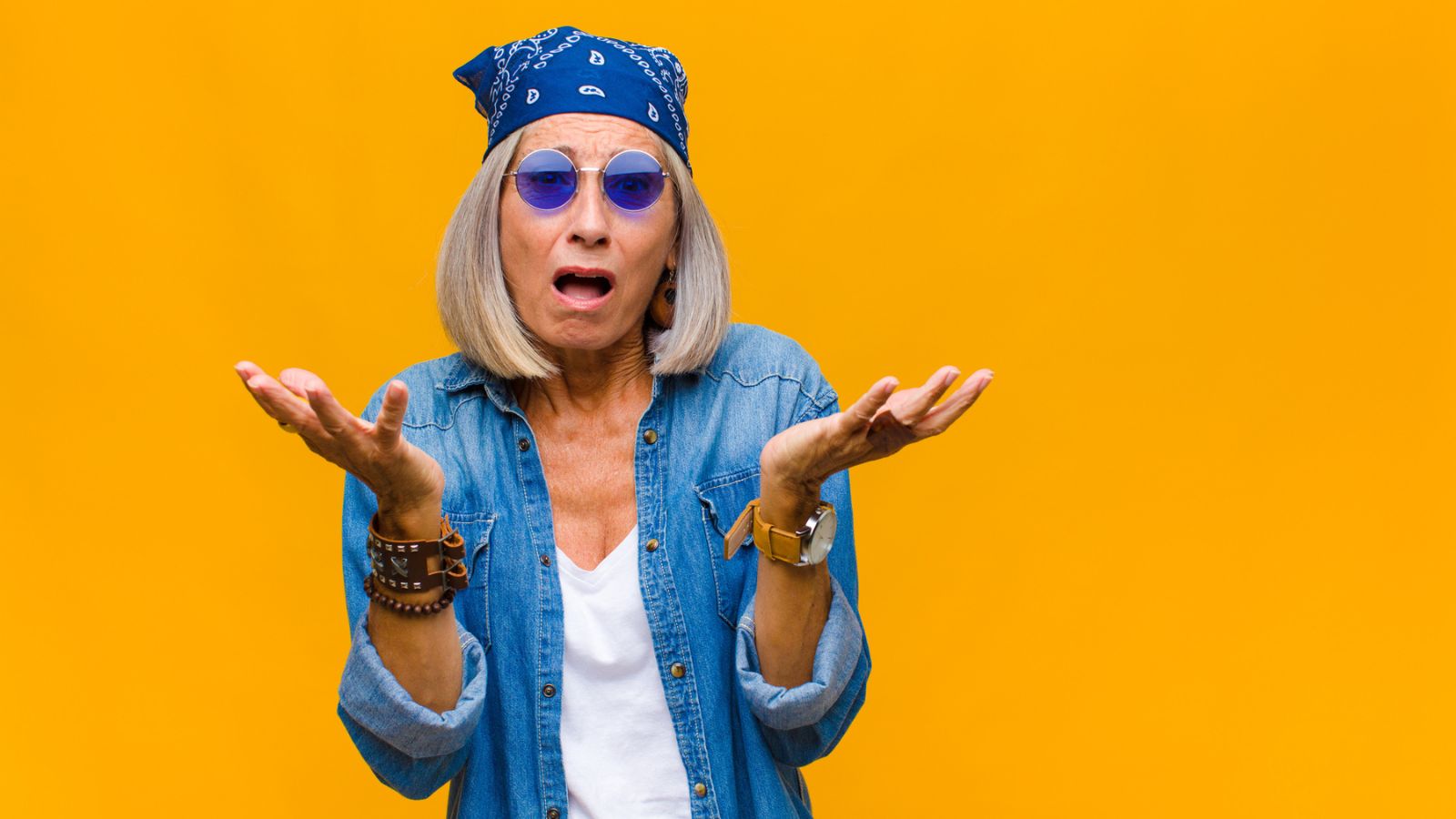 As a woman over 50, do you ever wonder what are age-appropriate clothes? What should we be wearing and what should we definitely not be wearing? Find out in this fun article and see what 10 things women over 50 should never wear.
20 Powerful Anti-Aging Foods For Youthful Skin
They say you are what you eat and this is exactly true. If you fuel your body with garbage, it will show up in your skin and cause premature aging and wrinkles. Check out this amazing list of the top 20 anti-aging foods you should be eating today.
7 Best Supplements That Reverse Aging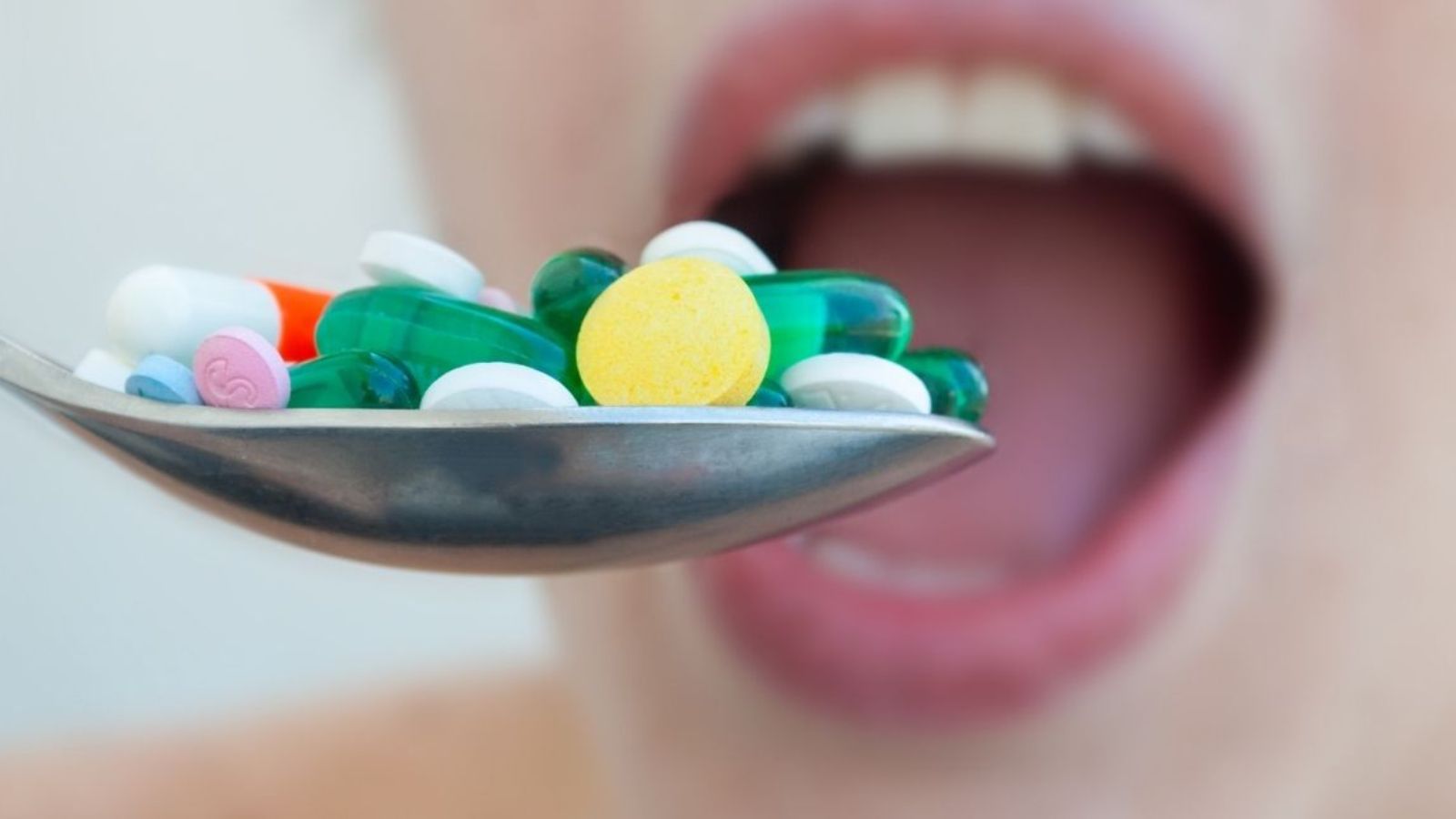 Do you have any of these anti aging, age reversing supplements in your medicine cabinet? While eating right and exercising do help, sometimes they aren't quite enough as our bodies and minds age. Try these supplements today!