13 Podcasts For Women Over 50 Who Are Ready to Kick Life Into High Gear
Podcasts Are a Great Tool For Self-Improvement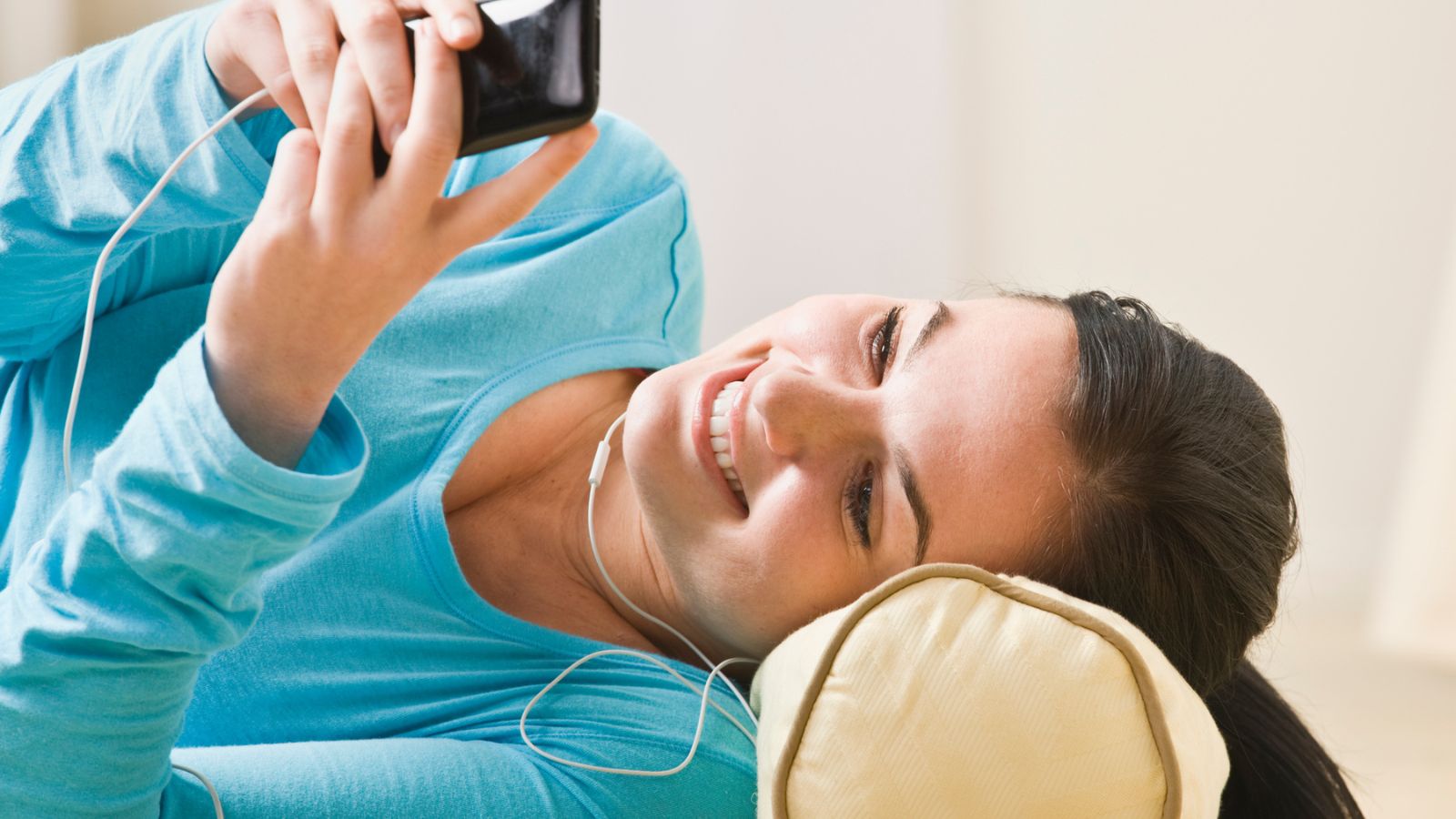 While there are tons of podcasts for women over 50, I've carefully chosen these for a few different reasons. I hope you like them. I strongly believe that if you want a happier life, there are certain things and changes you must make to your life in order to achieve that:
working on improving your mental health
switching up daily routines
replacing bad habits with good habits
listen to more uplifting shows/videos/podcasts
You get the idea. Dump all the toxic stuff in your life and find ways to bring in more good stuff! A positive change, if you will! I also have a podcast but I'm so inconsistent when it comes to uploading episodes it's borderline pathetic. However, you can check it out anyway. It really is good and the past episodes are pretty powerful.
Women Blazing Trails.
In no order of importance, here are the best podcasts for women over 50…
13 Best Podcasts For Women Over 50
While these are 13 podcasts for women over 50, I do have to mention that these are good podcasts for women over 60 or 70, or 80!!
1 Live Awake with Sarah Blondin
The very first podcast I ever listened to was an uplifting podcast for women by Sarah Blondin-Live Awake. I found her on Insight Timer. She has the most amazing soothing voice I've ever heard. I was going through a
really hard time personally
at the time I found her, and every time I listened, I sobbed like a baby. If you're struggling with self-love or self-esteem or self anything for that matter, go listen to her. You won't be sorry, and make sure you have lots of tissues on hand. In my opinion, this is the best self-help podcast I've ever listened to.
2 Unf*ck Your Brain with Kara Loewentheil
The title of that self-help podcast alone should let you know she's a no bulls*t kinda gal. She's a powerhouse feminist and Master Certified Confidence Coach who helps women who suffer from anxiety, low self-esteem/self-confidence/self-doubt, and imposter syndrome. Listening to her, you kinda feel like you're sitting on a comfy couch sipping tea with your best friend. She discusses so many sensitive topics that most people are too ashamed to discuss.
3 Thriving Thru Menopause
Join menopause health coach and mindfulness practitioner Clarissa Kristjansson as she takes you on a journey to learn how to take control of your menopause symptoms holistically. Every week, Clarissa covers topics from sleeping better to dealing with anxiety to improving your relationships. She introduces you to a wide range of guests who bring their expertise, insights, and practical tips to help you better manage your menopause and its challenges.
4 The Me Time Midlife Podcast
Kim Acedo is a health and self-care coach for midlife women. This podcast is for women who are tired of taking care of everyone else and are ready to do life on their terms. Join her as she interviews experts and explores topics such as health and aging, grandchildren, retirement, empty nest, adult children, friendships, wardrobe, decluttering, travel, self-discovery, and more!
5 Midlife Matters
Julie, Marie, and Mindy
talk about all things midlife,
from parenting to health and having fun while they do it. They discuss all the topics that keep women up at night! This well-established podcast for women over 50 should hit every issue you need to learn about and grow from.
6 To 50 and Beyond
Welcome to To 50 and Beyond! Where aging is made joyful, confident, and alcohol-free! Your host, Lori Massicot, is a Certified Life and Recovery Coach who is on a mission to bring you weekly insightful and fun episodes every Tuesday. You will laugh, learn, and get inspired as Lori and her incredible guests share real solutions that ELEVATE your mindset, self-care, habits, and behaviors to age with joy, excitement, and freedom from alcohol.
7 The Universe Has Your Back with Gabby Bernstein
Gabby is plain and simply adorable!! She's a true motivator and inspirer. She wants everyone to live the happiest life they can and manifest amazing things in their lives. Her New York Times best-selling book The Universe Has Your Back is powerful and is full of tips and tricks and little exercises for you to do so that you can manifest all the good sh*t in your life that you want and deserve!! I bought the book and love it!
8 The Midlife Makeover Show
I recently joined the awesome Wendy Valentine to do a show on her podcast, and it was off-the-charts fun and amazing. This girl has energy to spare, and she's so full of life. She brings on the best guests on the planet, and if you like high energy and wackiness, you'll love Wendy!
9 The Happier Podcast
Best-selling author/speaker/writer Gretchen Rubin is the queen of happy. Though this podcast isn't necessarily for women over 50, seriously, it is for people of all ages. I've been following Gretchen for a while now, and there's nothing not to love about her.
10 Unlocking Us
Brené Brown is da bomb! There I said it. If you aren't following her anywhere or don't know much about her, check her out. She's raw and real. Her ted talk was mind-blowing! Seriously, go follow her. She has influential people on all the time and isn't afraid to talk about real issues that affect us all!
11 Super Soul Sunday
This list of the best personal development podcasts would not have been complete if I didn't add in Oprah Winfrey. Seriously. She needs no introduction. Oprah's Supersoul conversations will uplift and inspire everyone of all ages!
12 Routines and Ruts
Your host Madeleine Dore talks about
everyday life
stuff, even for those of us still stuck in ruts with our jobs or our spouses. Her goal is to help you see the forest through the trees so you can live a happier life, no matter how old you are.
13 Women in the Middle
I've recently stumbled upon Suzy Rosenstein, and though I haven't really given her a listen yet, she seems to be quite popular! Her tagline is "help you get excited about life again," so you can't go wrong there!
Summary of Awesome Podcasts For Women Over 50
There were actually a few more that never made it to the list of the podcasts for women over 50, not because I don't like them, but because I wanted to keep this list to 21. Whatever kind of inspiration or encouragement you are looking for, I think these podcasts for women over 50 listed above should keep you going for a while.  
If you love listening to podcasts, I've compiled a list of 13 of the best podcasts for women over 50, some funny podcasts for middle-aged women, and some inspirational podcasts for women. The great thing about listening to a weekly podcast is that you can listen while you're doing anything! Driving, eating, walking, wherever. How awesome is that? If podcasts aren't really your thing, though you should try them anyway, and you prefer to read blogs, here's a great directory for sites that might interest you!