How to Become a Freelance Writer: 11 Epic Tips to Help You
Whether you're retired and looking to make some extra cash, or you want a new way to make money so you can leave your crappy job, you should consider freelance writing. Today, I'm going to break down how to become a freelance writer.
One question I get a lot from women who have retired or want to make money online is how to become a freelance writer, and I'm always happy to share my journey to becoming a freelance writer and offer help.
This is gonna be a very long and detailed article, so grab your drink of choice, take notes, and settle in.
And please stick around til the end, where I answer some frequently asked questions!
Freelance Writing Online Offers a Life of Freedom
If you would have told me 10 years ago I could make a living as a freelance writer, I would have said you were crazy.
But here we are…
I packed up my 9-5 five years ago and never looked back. I left Northern Ontario, Canada, and moved to Guatemala because, you know, as a freelance writer, well, you can work anywhere in the world you want. All you need is a laptop and the Internet.
This is the life I used to dream about. I remember living in Canada, and every winter, I cringed. Every winter, I would tell myself, "There's GOT to be a way out of this Hell." And there was. And I found it.
And finally, I created the life I so longed for.
I'm here to tell you, you can too!!! But you need to know a few important things. It will take a lot of work, perseverance, and dedication on your part. It won't be easy, but it's not impossible.
My Journey to Freelance Writing
I think it's important that you know my story so you don't think I'm some sort of internet techy guru geek or anything. I'm def not! You also need to know I never was much of a writer.
I have been a hairstylist for over 25 years. 20 of those years were spent in a salon in a mall working for cranky bosses. For the other 5, I owned my own business but closed it up and was forced to declare bankruptcy.
Oh ya. Good times.
After the bankruptcy gig, I had to go back to my old job (back in the salon in the mall) with my tail between my legs. I was very grateful to my former boss for taking me back, but I dreaded every damn day of it.
This wasn't the life I wanted anymore.
I was sad, broke, miserable, and frustrated. I had also just left an 8 yr abusive relationship and was on a healing journey. Oh, how broken I was.
I had no money, hardly any belongings, and no self-esteem/self-worth/self-respect or self-confidence. But I did have one very important thing.
Determination!
I was determined to create a better life for myself no matter what or how long it was gonna take.
Now you also need to know that my only writing experience came from me writing letters to ex-boyfriends who were jerks. Oh, and writing in my diary (do they still call them that?).
There's much more to my story, but that's the Reader's Digest version, and I feel it is important for you to know it. This way, you get a slightly clearer picture of who I am and will sort of have more of an understanding of my freelance writing journey.
My Abusive Relationship Was the Catalyst For My Freelance Writing Career
Back in 2010, I went to the Canadian School of Feng Shui in Ottawa for an intensive one-week course on how to become a Feng Shui Practitioner. Now you're probably wondering, ok Iva, what the heck has this got to do with becoming a freelance writer?
Stick with me, and you'll see where I'm going with this.
I've always loved Feng Shui and wanted to be a practitioner. So I did just that.
Then I started up a website on Feng Shui and, like anyone else, was hoping to build a consulting business. Well, that fell flat, and my website became crickets and cobwebs. But I kept it.
After I left my abusive relationship and started my healing journey, I started writing about it. I dug up that ugly old website, changed the name and dynamics of it, and shared my stories. All my stories (some, much to my family's chagrin).
As I was healing, I was also helping others heal. At this time, I wasn't taking the website too seriously and still cutting hair.
It was a couple of years later I decided to take it up a notch and thought about doing this for a living. Freelance writing. Why not? Seemed easy enough.
Oy. I was soon to find out there was much to learn. And learn I did.
How to Become a Freelance Writer With no Experience
So we're gonna get into the meat and potatoes of this now. I've told you enough about me and my life, so you kinda see where I'm coming from.
People often think they need a ton of writing experience or mad skills to become a freelance writer. This is a myth. You don't. I mean, don't get me wrong. It helps if you can write even a little bit, but with practice, you will gain crazy awesome writing skills.
Trust me on that.
Getting Started as a Freelance Writer
I'm going to break this down into bite-size pieces so you, too, will know how to become a freelance writer with no experience.
Just like me!
The first step is making the decision to become a freelance writer. Do you want freedom? Do you want a better life? Do you think maybe you can become a freelance writer?
If you said yes to those, then that right there is a good start.
When you decide you want something, I mean really want it, you will do what it takes to get it. At least, you should. Don't ever give up on your dreams. Please.
How to Become a Freelance Writer: 11 Things You Need to Know
Before we begin, let me say that there are a million blogs out there on how to become a freelance writer, and all of them are really good. I learned some valuable information just by reading bloggers' blogs!
So today, I'm sharing a bunch of tips with you on how to become a freelance writer and get paid!!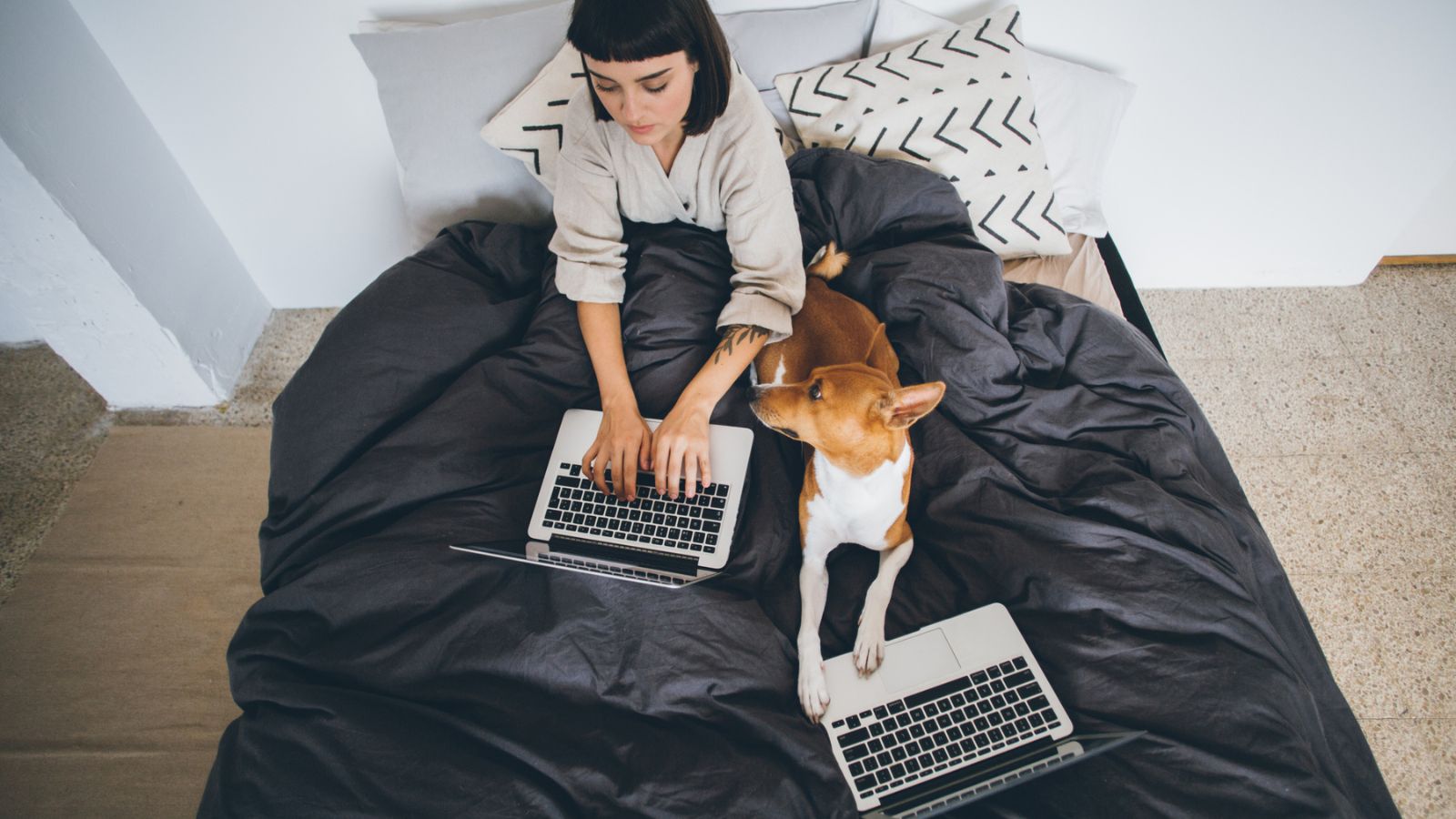 1 Do some research
Once I decided that I was going to become a freelance writer, I had to do some research. Lots of research, actually. I had no idea what the heck I was doing or how even to start or anything!!
Now it's important you know that through Facebook, I found and joined a few groups with other personal development peeps and bloggers. Connection and collaboration are extremely important. I can't even stress this enough.
Once you decide you're going to be a freelance writer, look for and find good Facebook groups to join. If you find the right ones (and I'm positive you will), there will be a wealth of information for you on how to become a freelance writer and everything else you need to know about blogging!!
Get on the internet and find resources that way. I mean, good GOD, the internet will tell you everything you need to know about everything!
You can sign up for and download free PDFs, free mini-courses, free tutorials, you name it, you can find it. Do some digging!!
2 What are you good at?
Maybe you aren't a writer but still want to be a freelancer. Are you a designer, a photographer, or a marketer? What are your skills? What's your forte?
You can literally do just about anything online. I swear to God.
So once you find your thing, find groups and other resources to help you nurture and perfect said thing. Find out where all the successful people in your niche are hanging out and how they are growing their freelance businesses.
I should make a note here before we carry on. All of this will take time. You must be patient. Most of you still have full times jobs, so you need to do this in your spare time. Do it.
I was working 9 hours a day cutting hair and spending 3-5 hours learning how to become a freelance writer. Yes, it was long, hard hours. It all will pay off for you. Stay the course. Please.
3 Write for free
Ya, I said it. You have to start somewhere. No one knows who the heck you are. It's important to start being recognized as a good writer.
Find some good sites that you would like to write for (in your niche) and hit that "Contact us" or "Write for us" button.
Reach out and make a connection. Some sites ask you to send a draft of your article. Do that.
I wrote an awful lot for free. For months. Not only does it help you get your name out there, but it also helps you hone your writing skills too! It really is a win-win.
4 Be prepared for rejection
Ok, wait, I should rephrase that and say make sure you have thick skin. As you submit free stuff, not everyone is going to accept it (oh wait, ok, this doesn't really qualify as a way to become a freelancer, more like a warning).
All this rejection is really good for you (ya right). No really. It makes you practice and perfect your craft so somebody really big will hire you (which is what happened to me, yippee!!)
I had a binder with a stack of 'no thank you's,' but that didn't stop me. Don't let rejection get you down or make you feel like a failure. You're not a failure.
Keep at it. Don't give up. It took me a few months before someone finally said yes. Is it frustrating? Of course, it is. Nothing worth working for is easy. Remember that.
Learning how to become a freelance writer, practicing, and putting yourself out there is tough and frustrating. Don't give up. You can do this.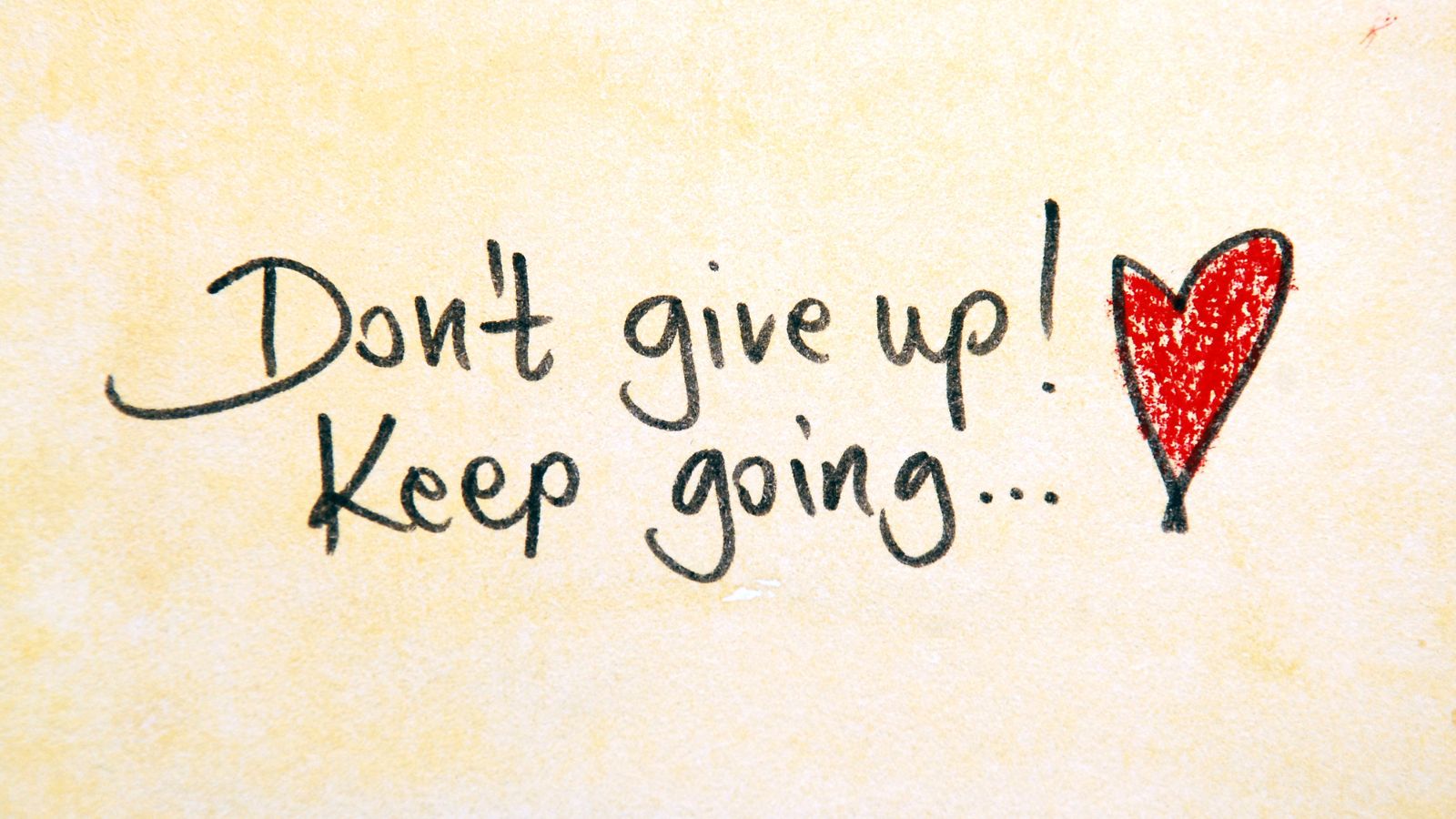 5 Free writing gigs + persistence=jobs
Keep sending those free writes to prospective clients. You have to be really persistent and determined here.
Like don't get frustrated and give up, and I know you're going to want to. Please don't. Keep at it. You are good at what you do.
Practice, get better, keep sending your stuff for free, get your name out there, connect, and then whammo! You will land a job or two. If you're lucky, it might be the big break you have been looking for (I wasn't that lucky right away).
6 Write it out
This is pretty important, actually. Write out what you want.
Your goal, your dream, your desire, whatever the hell it is you want. I had it written out on a big neon pink bristle board on my dining room wall *Retired from my day j.o.b. by July of 2015 and am a full-time freelance writer*.
Guess what? It actually happened just like that.
By July, I handed in my resignation at the salon I worked at. What freedom. I saw that date on my board every single day. I looked at it, felt it, believed it, damn, I could almost smell it I wanted it so bad.
Write it out and look at it. Every single day!!
I've since upgraded to a whiteboard that I absolutely love. I don't care what kind of board you use; just use one!!
7 Start a website
I know many freelance writers who don't have websites; they just write for others and do their thing. I honestly think eventually, you will want more control over your work and your career. Not only that, you will want a place where businesses/site owners can maybe find you and your work.
A branding, if you will.
I think after you learn how to become a freelance writer and get really good at it, you'll want to be more independent.
Another great benefit to having your own website is that you can monetize it any way you want. You can create your own products, add affiliate links, and have ads, the possibilities are endless! You have more control over how much you earn.
You don't have to start all big and elaborate. A simple one-page site will do for starters!
Check out this video I recently did on how to become a freelance writer. So many people were asking for it! Don't forget to hit the subscribe button while you're there!
8 Branch out!
Don't put all your eggs in one basket. Branch out to other writing platforms like this gold mine right here.
Do yourself a favour. Go there. Register. Complete the two-second profile and start writing. This is another amazing way to connect with other writers, practice your writing, and even make money while you're doing it!!
You can pay a measly $5 a month and become a paid member so you can support fellow writers (and they, in turn, will be happy to support you back!). Remember, collaboration is so important!
I signed up for Medium eons ago and wrote an awful lot. I rarely have time to write on there anymore, yet I still make money from writing on Medium from my old articles.
Another good thing about Medium is that it's a great place for you to write on your own profile, but you can send your work to prospective clients too!!
9 You gotta pay to play
What I mean by that is this.
You are embarking on a brand new career and journey. You need to take it seriously and invest in yourself and your new career path.
If you became an accountant, you had to spend thousands of dollars going to school to become one. The same goes for freelance writing.
No, you don't have to spend thousands, but you should invest at least a little to learn some things you might not be able to find for free. This will hold true, especially if you are going to go down the website route (which I still really think you should).
You will need to learn SEO, proper blog formatting, and all kinds of other crazy blogging and freelance writing stuff. Try to find a reputable blogger person and see what kinds of courses they offer. Most courses are really affordable so you won't be breaking your bank.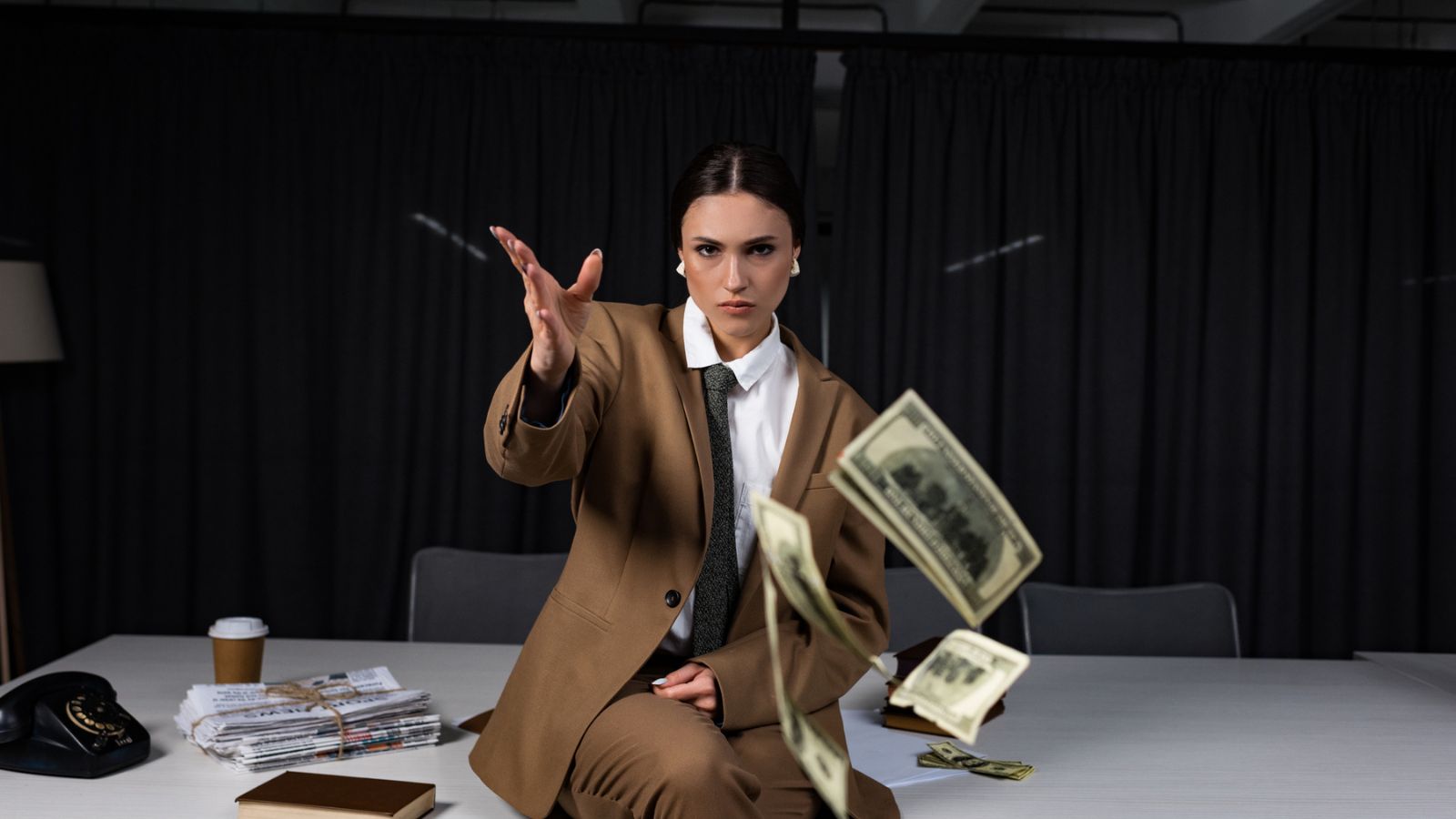 10 Act like a professional
Keeping in line with the above tip, I think this needs to be addressed: acting like a professional.
In starting your freelance writing career, you really should take it seriously and act like a professional. You are basically going to be running your own business.
You will need to act like a business person or a professional. You need to go into this as your life depends on it because it does. We're starting this because we want a new life, amirite?
Show up for 'work,' put in the hours, do your time (research/learning/writing), wash-rinse-repeat.
11 Keep your options open
As you connect with people along the way, different opportunities may land on your desktop. As I was writing for clients, I also picked up other random gigs like Facebook page management and image/video creation for some pretty high-authority Facebook pages.
Say yes and learn how to do the job. Don't think just because you've never done something that you won't be able to do it.
We can do just about anything when we put our minds to it and we want it bad enough. Do a good job, and people will start referring you. Another win-win!
Is It Hard to Become a Freelance Writer?
Now that I've given you 11 great tips on how to become a freelance writer, you're probably also wondering this one thing:
Is it hard to become a freelance writer?
Well, yes and no. I think when you have enough determination and persistence, you can achieve anything you want.
Not only that but when you are learning something that you really want to do, you will be more passionate and excited about it.
Yes, learning some things will be hard and frustrating, but once you've mastered them, you get pretty damn excited about yet another hurdle you crossed all by yourself.
You really just become so proud of yourself, and your self-confidence soars. Trust me on that one!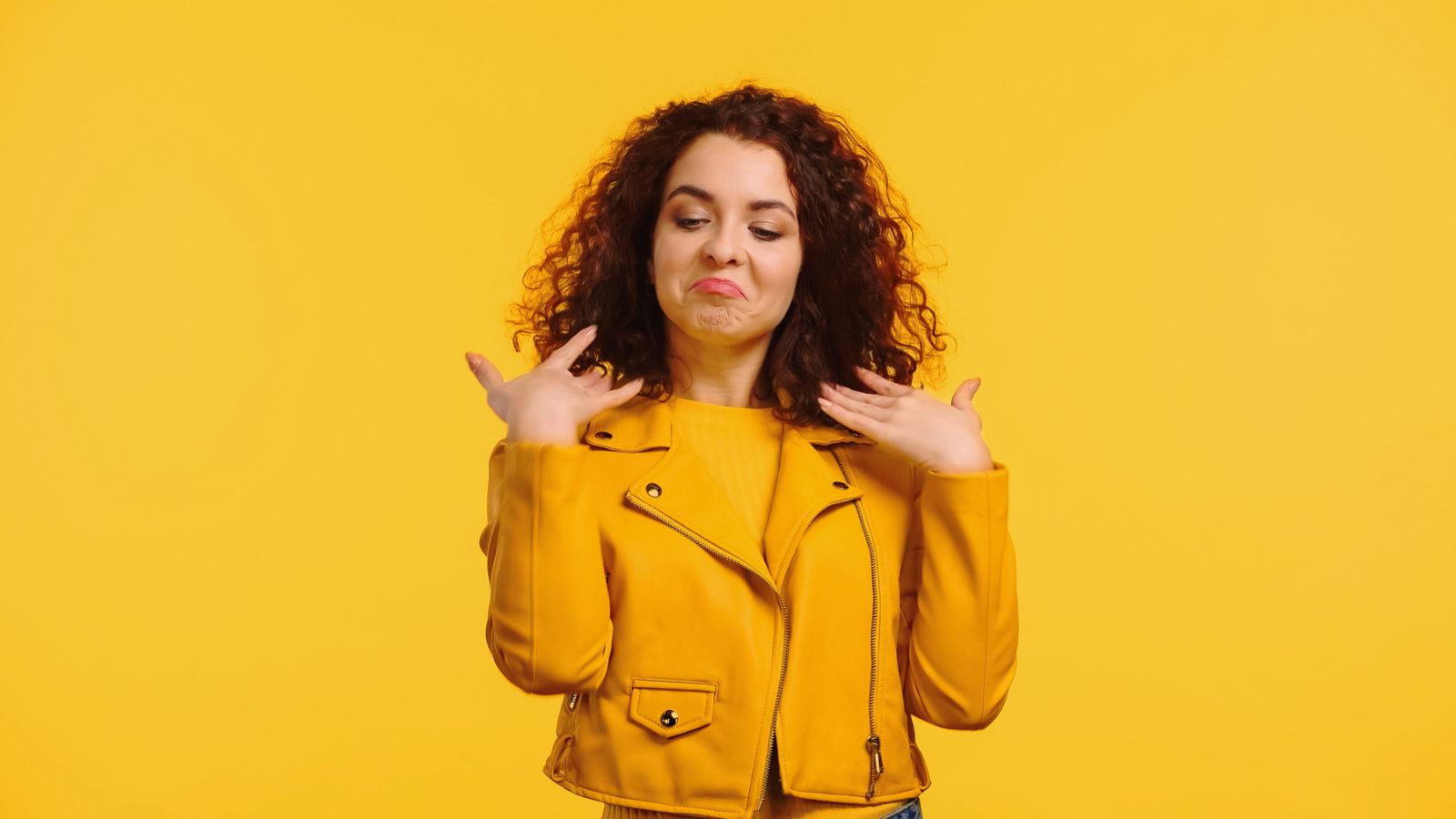 Some Frequently Asked Questions
1 What qualifications do you need to be a freelance writer?
None. None at all. Did you read my story? I had no writing experience whatsoever. Nothing.
2 How do freelance writers get paid?
Good question! You get paid by word or by article. Beginners can charge around 5 cents a word, and as you gain more experience and move up in the world, you can charge well over $1.
3 Can I make $1000 a month freelance writing?
I know some well-established freelance writers who make over $5000 a month, so yes, you can make $1000 a month as a freelance writer. I was making $2500 when I left my job. Check out this rate chart.
4 How do I become a freelance writer with no experience?
Practice practice practice and then practice some more. That's what I did. I kept writing and perfecting the art of writing blogs. Yes, it's a lot of work in the beginning but trust me, it all pays off!!!!
5 Where can I find jobs as a freelance writer?
There are many online sites that offer writing jobs. Find out in some of the groups you belong to where the writing jobs are.
I hope this answers some of your questions on how to become a freelance writer and many others.
Why Do You Want to Become a Freelance Writer?
Or a freelancer in general? You have to remember your why.
You have to remember why you started this journey. You want a new life. You want a life of freedom. You deserve to be happy, don't you?
Are you happy right now in your day j.o.b.? If you're reading this article right now, I'm guessing you're not. You absolutely CAN have the life you deserve!!
The only thing standing in your way is you and your limiting beliefs that you can't. Stop all those ugly thoughts right now. I just gave you a ton of tools and tips on how to become a freelance writer, the rest is up to you!
It's not going to be an easy journey. You will hit a lot of roadblocks. Plow through them. Stay the course. Believe you can do this.
Because you so can!!
Peace and Love
Iva