Learn How to Use Your Skills and Leave Your Crappy 9-5
Freedom.
We all have our own definitions and, truly, context matters.  
Political freedom, freedom from a toxic relationship, freedom to eat, drink or do what you want when you want. For me, freedom was escaping corporate life and quitting 9-5. Professional freedom. 
2020 for me was about saying "no" to sending out resumes and continuing with corporate, I learned how to use my skills for myself, instead of a corporate entity. In today's post I'm going to show you how to use your skills so you can leave your crappy 9-5 and have more freedom too!
(this post may contain affiliate links so if you make a purchase I make a small commission-affiliate disclosure here)
My story in a nutshell
Actually, I became aware of my need to escape corporate long before 2020.  I had been in a bad (if I'm wanting to be slightly dramatic: fatal) professional situation years ago.  The boss I had was devastating to my well-being as well as my co-workers'.  
I knew I had to get out and I did.  I found a new beginning and a way forward in my career away from the toxicity. Fortunately, I ended up with great bosses for the next couple chapters.  Then, along the way, something changed. 
The company I worked for got bought (this is over-simplifying intentionally to spare you the year-by-year narrative). Ultimately, the 2020 pandemic was my time to be downsized out and my path to the layoff is on my blog. 
On May 14, 2020, I became acutely aware of what was already in my heart: I wanted out of working for others, and the notion that 9-5 (or 8-6 or 7-7) is a mandatory thing. 
How was this awareness so acute? I felt lighter. Instantly. As soon as the Zoom-layoff-call was disconnected, I was HAPPY. And genuinely so! I know it shocked some that I was so happy. But it was not an act. 
A weight was lifted, and I was free to choose my future without the guilt of intentionally giving up a paycheck and walking away from what we (GenX) were all raised to do: get a J.O.B.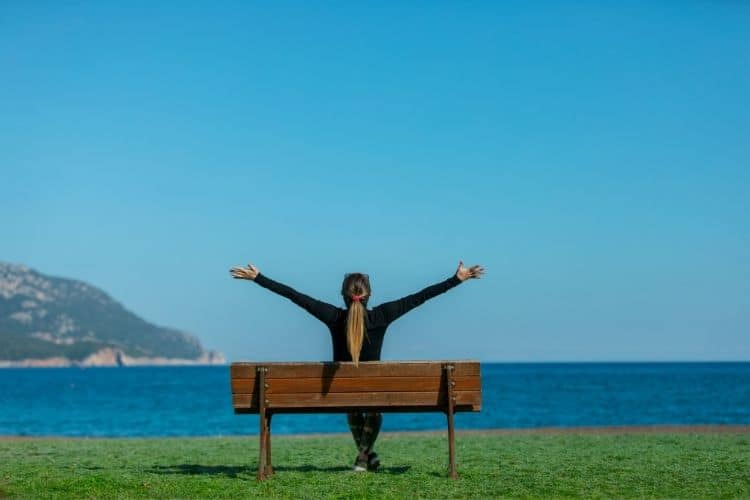 Finding out what my skills were
The beauty of this happening to me at age 49: I wasn't at the stage in life (or career) living paycheck to paycheck.  As a result, I had time to explore how I wanted to live.
My friend and former colleague Diana suggested I read the 4-Hour Workweek by Timothy Ferriss and it was my confirmation: I did not have to go back to a 9-5 life. There are ways to earn the income you need without others owning your time. 
Figure out how much money you actually need to live (we all found with the pandemic, it might be less than we thought right?), take stock of the skills you've got, and explore ways to combine them with your passions. 
I explored a lot. Writing is something I love and the FreeAt50 blog was born in August. 
You would be shocked at how many skills you possess, many not listed in your job description or on your resume. Merging skills like proofreading or connecting with an audience during presentations can mesh with passions such as reading books or meeting new people across the globe. (All of this came from my lists, of course!).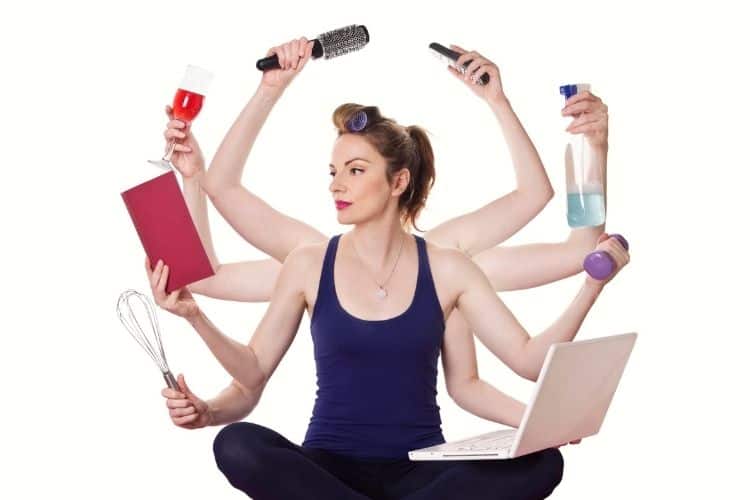 Let's talk about taking stock of your skills
Make a list:
It may sound daunting because you can quickly get caught up in tailoring your list to what you think you should write down based on your resume or what you think your "dream job" would require. Avoid that. 
Grab a cup of tea or a glass of wine and clear your head. Do not allow listing your skills on a piece of paper or typing them up on your laptop to be intimidating. 
Examples of skills:
Editing and proofreading
Connecting to an audience on stage
Organizing a meal plan for a week
Tracking budgets on a spreadsheet
Building model airplanes
Cost comparisons
These are your skills-pick the ones you love!!
Now circle or highlight or make bold the skills you have that you enjoy. Not are good at necessarily but enjoy. Taking stock of the skills you have is vital and being honest is just as critical. If you are working on designing a life out of the corporate world, you do not want to set yourself up for disappointment; you want to ensure you enjoy your new life!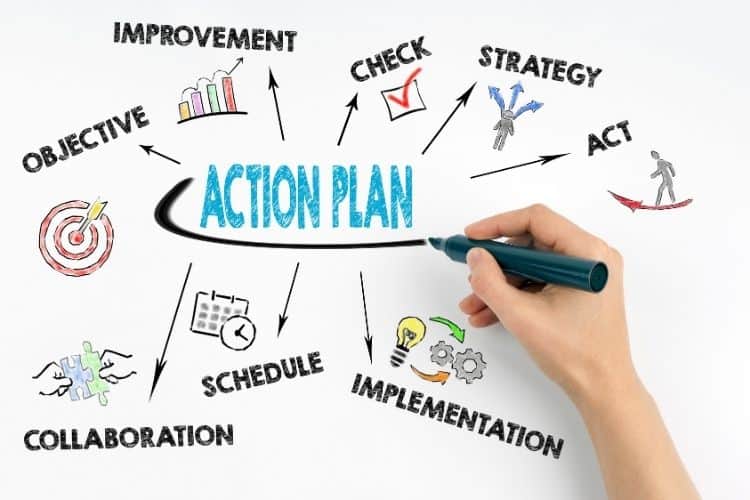 Unearth your passions
Again, make a list:
Do not be hesitant or judgmental as to whether or not you can create an income stream from your passions. If you don't explore it, the answer is that you will not. So do not sell yourself short, explore the options. 
Examples of passions:
Meeting new people
Traveling the world
Reading biographical novels
Cooking with your family
Holiday shopping
Hiking mountain trails
Do research on your skills
The next step is to research ways to marry skills and passions. For me: I love to read. And to write. In fact some people said I have talent with how I use my words. Research included ways to earn income writing and I even did some work through Upwork contracts including two e-books and several restaurant reviews. Note: this wasn't for income (it was for pennies!) but gave me a taste of writing for income and some portfolio pieces. 
I also spent many years running a staff training program and I absolutely loved certain aspects of it including helping empower emerging leaders. Building teams and growing businesses through marketing and education was something I treasured being a part of. 
A former colleague invited me to support her business through a short-term project creating a strategic plan.  Through this, I was able to formulate a template I can use at some point on maximizing team resources to hit strategic initiatives. 
All of this led me to narrowing down options for income streams and coming to a decision on my first real step into the next chapter for me professionally.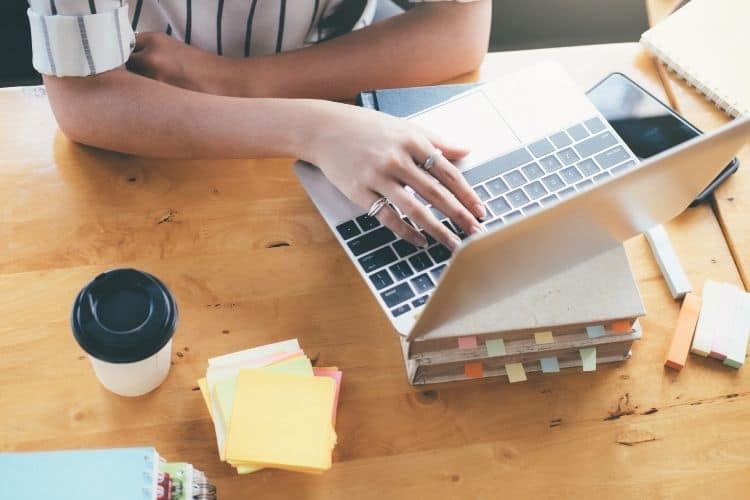 Decision made
After exploring options, I decided to go all-in and focus 100% on writing and building the blog.  
I am working with a coach on occasional 1-on-1 sessions to keep me focused on things that will help me succeed with the blog. 
I invested in technology to ensure access to what I might need going forward as a blogger.  
I changed my Linked In profile to own my decision: my title is blogger! 
Does making this decision limit me? A bit. But only temporarily. The reality is I had to choose one thing to start with, I knew that. Going all in can be a scary thing (in fact it can bring on moments of sheer terror!), however it is necessary in building any business. 
Focusing on your business is crucial for your business to grow. You may have many twists and turns along the way. Building your toolkit properly, surrounding yourself with the right people at the right time (like a coach) and investing in yourself are all important pieces of the "quitting 9-5" puzzle. 
Building a toolkit that works for you 
Where to start:
Start with research of course! But…do not overanalyze or you can end up wasting precious time thinking instead of "doing."
For me, I watched a lot of "freebie" video courses. This helped me learn about the options out there for building an income stream and when I made the decision to be a blogger, it was easier for me to determine what I needed to invest in further. 
Working with a coach is also a lifesaver on building my toolkit. Any investments I make, time or money, are focused on achieving specific goals on my roadmap to income. Since Facebook is where my target market hangs out, it is my focus for social. 
And I've invested in a course to specifically assist in creating a profitable Facebook group, driving traffic to my blog. 
Tools to invest in:
Technology: whether your business is 100% online or not, you'll need some level of technology. Consider professional invoicing, websites and landing pages, video creation and email automation to name a few potential necessities. 
People: this could be financial investing such as in a coach or it could be time such as engaging in Facebook groups or on Instagram or Twitter. It could also be about setting up meetings and virtual coffees. 
Education: courses focused on your needs and to reach your goals are essential.
Space: make sure your workspace works for you, allowing you the level of privacy, concentration, and creativity you need.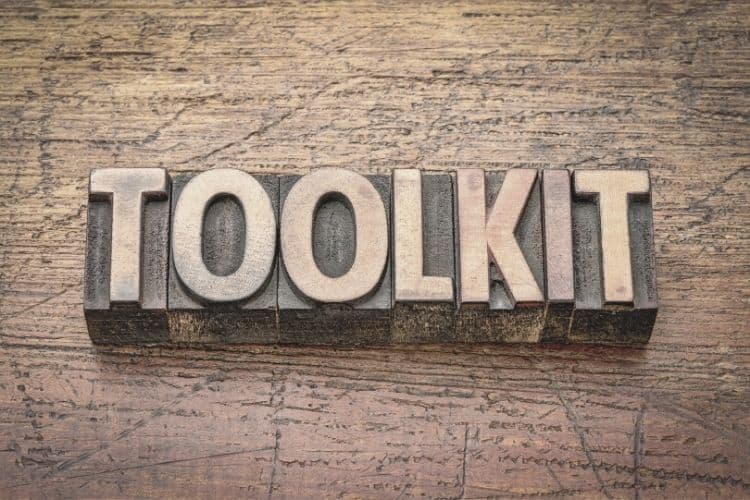 Freedom achieved
The blog is currently my top priority, but I know multiple income streams are available to me! 
That is freedom. Doing what I love and knowing I have more options, including creating a course or working on short-term projects with small business owners. In fact, the opportunities are endless. 
Ironically, that professional freedom is creeping over into all kinds of other freedoms for me, including being liberated from the stress my body (and mind) was experiencing being a part of corporate life.  
I know how much money I actually need to live a life I enjoy and have everything necessary like health care and a place to live that I love. I have 30 years of business skills and experience I can apply to everything going forward. I am writing. That my friends is #FreedomAchieved.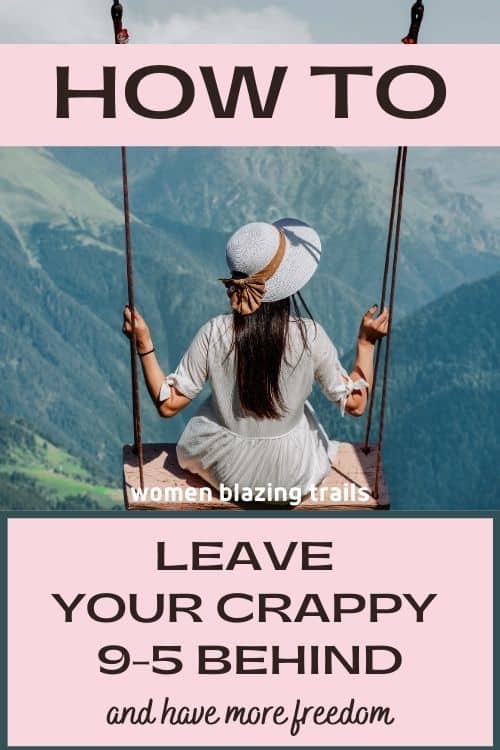 Author Bio:
Daphne Reznik is the creator of the Free at 50 blog, which focuses on life after corporate, how to transition into professional freedom and resources to create income streams.  She has a diverse background having worked in state government, small business, and most recently, a large corporate entity. Her experience supporting businesses and leading a national staff training program, provided her with a skill set she is using to design a lifestyle as a blogger and to inspire others. Find her here!