Strong and Independent Women Know and Do These 5 Things
Do you consider yourself a strong and independent woman, or are you still trying to get there? In a world where there is increased gender-based discrimination and high unemployment rates, it is hard to have it all figured out. However, what truly defines independent women?
(this post may contain affiliate links so if you make a purchase I may make a small commission-affiliate disclosure here)
Independent Women Aren't Defined by Stuff
Independent women are not defined by their high-powered job, having adventurous lovers, or what they own. They are defined by their ability to make the most out of the situation by working hard to improve their circumstances while retaining ethical values and inner strength.
You might like this post on 15 Things Women Over 50 Don't Care About
Independent women do and have these 5 things
To become an independent woman here is a small list of 5 things you should have or be willing to do. You can see that this list doesn't contain anything that is impossible to do! Independent women are strong and courageous and not afraid to step out of their comfort zones.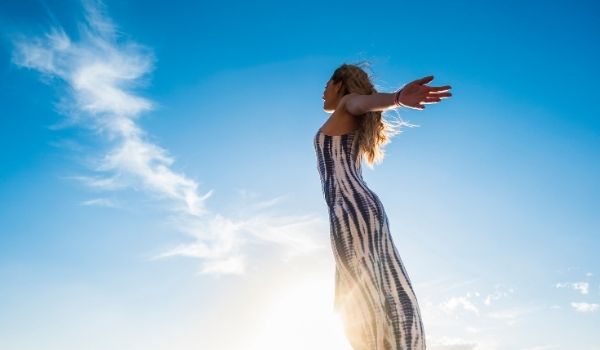 Have high self esteem and be confident
Self-confidence and self-esteem are attractive. To be an independent woman, do not let other people's opinions on your life and your looks sway you. Media may bring projections on what perfect means, but know that your body is fine as it is, and things are always working out for you.
Regardless of your skin color, sexual orientation, shape, and size, hold your head high and let these be your greatest assets that make you stand out. Never be intimidated by others or feel bad about who you are.
Be in control of your life
Knowing that you're taking charge of your life will boost your confidence and self-esteem, thereby making you an independent woman. Learn the virtue of self-control and uphold it.
Be it waking up early, delaying pleasure for a greater course, avoiding debt, and staying responsible among people who aren't, being in control will enable you to live your path and carve out your life independently.
And independent women never let the behaviours of other destroy their inner peace and strength.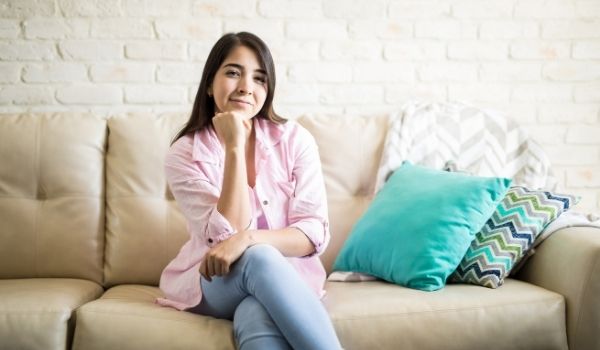 Keep Learning
Learning is a never-ending venture. To be independent, keep learning about different subjects and matters concerning life. This way, you will always stay ahead. Also, never let anyone put you down for having a dream or a passion.
Explore new topics, attend conferences and workshops, travel, read books, and keep challenging yourself. Learn how to knit, plumb, fix a computer; whatever will get you ahead and help you live a fulfilled life.
Creative Live offers all kinds of free classes online. You can check them out here!
Seek professional help
Your career may be stagnating because you lack a pair of professional eyes to look at your situation objectively. Professionals, such as elitelawyermanagement.com, will help you create a powerful brand that will attract employers and clients.
Sometimes your entrepreneurship journey has hit a snag because of a lack of visibility and effective management of your schedules. Professional help also comes in the form of mentorship and coaching.
But professional help isn't only necessary for your career path but also for personal growth and self awareness. Choosing to speak to a professional for mental health help doesn't make you weak. On the contrary, it makes you quite strong.
If you need to speak to someone today the amazing people at online-therapy.com can help you with any personal issue you may be struggling with. Click here to speak to someone today or click the image below.
Set clear goals and work towards achieving them
You will only be independent once you know what you want to achieve in life. Setting your life's goals will enable you to realize what you should be doing to achieve them.
Come up with a plan, strategize, take steps, and set deadlines to actualize your goals. Always motivate yourself and change strategies where necessary for you to realize your life goals.
Independent women are admired!
Being an independent woman is an admirable trait that is determined by your ability to work hard and improve your situation. To become a successful woman, ensure you keep learning, set goals, and work towards achieving them, have high self-esteem, and never let the opinions of other people sway you.
Be in control of your life and always be ready to speak for yourself. However, ask for help if and when you need it.
xo iva xo
Partnered post