7 Critical Tips You Need to Run a Blog While Working Full Time
So you wanna be a blogger. You've made a wise decision. The blogging world is definitely one of great fun, mind blowing rewards and…a ton of hard work. While you most certainly can run a blog while working full time, it's not for the faint of heart. 

The weak will be weeded out. Ah, but you aren't weak, amirite? 

My story

When I started my blogging journey 4 years ago I had no idea what I was getting myself into. I was still working full time in a salon as a hairstylist. You could say, many days, I was burning the midnite oil. 

But I hated my life in Northern Ontario Canada and wanted something more for myself. I was 52 years old, had just left an abusive relationship and was bankrupt. I had hit rock bottom good and hard and had literally nothing to my name. I will tell you one thing I did have. 

Lots of determination.

I dove head first in the blogging world trying to figure out how exactly it all worked. I was working full time, 9 hours a day, sometimes 6 days a week and racing home to learn all about this blogging stuff. 

I would learn before work and after work. Most of  my free time was spent learning and applying. 

I learned how to become a freelance writer, found writing jobs, did that for two years, resigned from my clients in 2018 and now run my own two websites and all social media accounts connected to them.

I run my business. I'm not working hard to build someone else's dream anymore. 

Was it hard? Yes. Was it exhausting? Also, yes. Was it rewarding? You better believe it. 
Before you think it might not be for you, try to remember why you want to do this in the first place. Everyone has a reason why they want to run a blog. But the bottom line really is, we do it for more freedom, to make money and have more control over our lives. 
While you run a blog while working full time please know that the rewards are so worth it.
How Much Work is a Blog?

I think it's important for you to know that blogging isn't a set it and forget type of venture. Nope. It's constant work. 

So how much work is a blog?

Writing the blog is only a small fraction of the actual work that goes into blogging. You will need to learn things like SEO, proper blog format, how to run and maintain WordPress and connecting and networking with like minded people and of course, your audience. 

You have to understand what you're getting yourself into before you decide to run a blog while working full time.

If you have the time, energy, determination and perseverance, then you're good to go. If not, you may want to rethink this (unless of course you are blogging solely as a hobby).
Is Being a Blogger Worth All the Hard Work?
I will have to shout a resounding "Yes"!! 

I worked up to 14 hours a day some days trying to get my blog/site up and running and make my writing career successful. It's painful, stressful, frustrating af but definitely worth it. 

I'm now 2 years into and couldn't be happier. The best part of it all is that you have more control over how much money you make. If I want to increase my income, I just add a digital product to my site or promote more affiliates or, or, or…the sky's the limit!!. 

The results are totally up to you and how hard you work at it. But keep in mind there are many external factors that come in to play here as well. 

What niche are you competing with? What are your chances of being a success with the niche you chose? How will algorithms affect you and blog? 

There is a lot to keep in mind before you start your blog. But don't let any of it deter you from your dream. You have this dream for a reason.

So let's get to business here.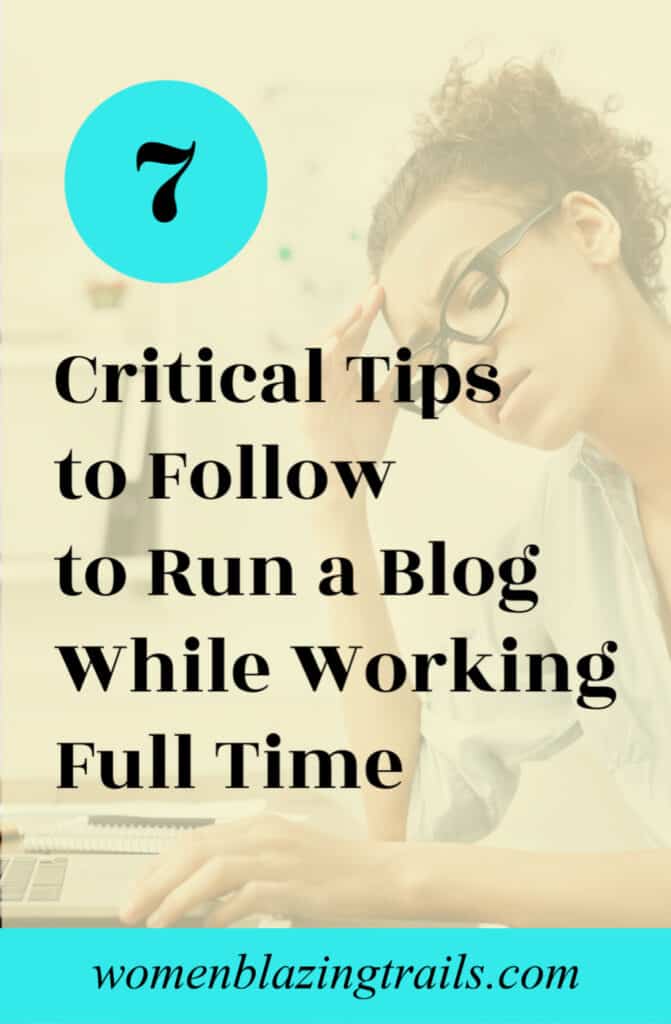 7 Tips to Run a Blog While Working Full Time 

So for those people who tell you can't run a blog while working full time here are some tips you need to take into account that will prove you certainly can.
In no particular order of importance, here they are:

Know your why before you start
Trying to run a blog while working full time is not going to be easy. There are going to be days you want to throw in the towel and just quit it all. 

There will be days where you will start second guessing yourself. You will want to give up. Please don't do that. 

Remember why you wanted to start in the first place. How big is your why? Do you think it's worth it (though I'm sure it probably is!!)? 
Make a schedule
If you have decided that yes, in fact, you truly want to do this and ready to dive in, you must make a schedule. In order to run a blog while you work full time you need to strategically allot your working hours. 

You probably also have a family and other commitments as well. Set a schedule where you will work on your blog for x amount of hours every day. I would advise taking a day off. 

I get that you're eager to get this thing up and running quickly so you can quit your day job but….ya, settle down Felicia. Don't work every day. Don't be like Iva.

It's also good for your sanity to make a schedule and stick to it. Trust me on that one. 

Set a timer
It's so easy to get carried away while working on a certain project. You lose track of time. You may even forget what day it is (yes that happens). 

It's important to not burn yourself out. Set a timer for 90 minutes, work on your blog, and then take a 15 minute break. Please don't think this tip isn't important. It's more important than you can imagine. 

The 90 minute rule is called the Pomodoro technique and many online entrepreneurs use it. You can learn more about it here (or watch this great video!)
Burnout is a real thing. You know what I'm talking about. 

Take time out for yourself
Muy importante! Sorry, very very important. You can't forget to take time out for yourself. You are the most important thing in this equation. 

If you are burnt out, you won't be good to anyone, not even yourself and especially not your blogging business.

Not to mention your boss and coworkers might notice that you are burning out and get a little concerned. 

Don't forget your hobbies and other things you like to do besides work and blog while you work full time. Remember, it's all very exhausting. Honour yourself too please. 

Be persistent
Persistence and patience obtains all things. Read that again if you have to. Not all your time will be spent blogging. You will also have to learn new things that you may not want to learn. 

There will be many frustrating moments and you may hit roadblocks that you don't think you will be able to get over. You absolutely can get over them. Trust me.

Stay the course, learn the things, don't give up. Remember why you started!

Don't lose focus
I have this thing I suffer with called Shiny Object Syndrome. Yes it's a real thing and yes it sucks. 

It's hard to stay focused for many reasons. If you have a million tabs open on your computer, well guess what? You're going to lose focus. For real. 

When you set your timer, focus only on the task at hand. Don't answer emails or check Facebook. Actually, close them all down while you are blogging. 

Focus only on the task at hand, staring right in front of you. 

Surround yourself with like minded people
Your coworkers, friends and family might not understand what you are doing or why. Not only that, very few of them can actually help you. And truth be told, some might not even like it. 

Surround yourself with people who are doing what you are doing. Bettering themselves and doing what it takes to build their own dreams. Those are the peeps you need around you.

You will find them in Facebook groups and maybe even local Meetups in your area. Do some sniffing around to find them. They're out there. 

It's also a really good feeling when you can collaborate and share ideas with someone who is on the same path as you. Someone who not only totally gets you but is there to support you and cheer you on along the way.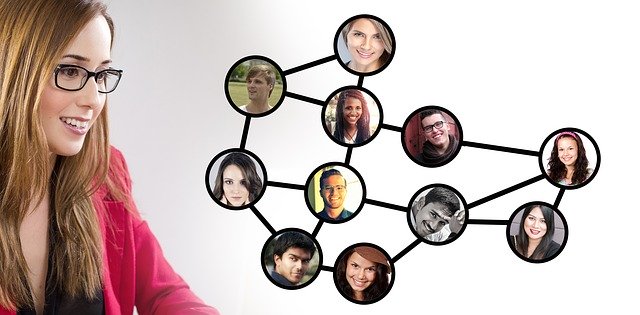 Balance Blogging With a Full Time Job

Balance is so important in regular everyday life but it's even more so when you run a blog while working a full time job. Remember your time will now be spread out over your full time job, blogging, family commitments and personal time. 

I know it's a lot. 

You also have to stay focused on your long term goal and honor the commitments you are making to yourself and your blogging business. Some days you will feel there aren't enough hours in the day.

There are. If you balance them out properly. 
The Reality of Running a Blog While You Work Full Time

As I mentioned in the beginning, it's not for the faint of heart. It's an awful lot of work. 

I'm not gonna sit here and tell you "oh hey ya it's great and in two years you'll be swinging from a hammock by the beach working from your laptop".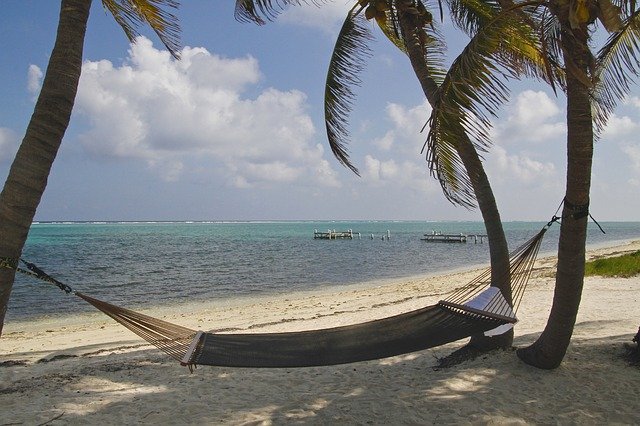 Don't believe those pictures. That doesn't really happen for quite a while. I mean, it's great to be optimistic and strive to achieve that but, ya, the reality is, it doesn't quite happen like that. 

Keep in mind that there will be many moments that are so frustrating and make you want to stop. Don't stop. Don't give in. Take a short break. When you are feeling overwhelmed, close your laptop and go for a walk or listen to some soothing music.

Do whatever you have to, but never give up. 

Does it cost money to blog?

I'm not gonna lie. Yes it does. Maybe not so much in the beginning but once you get going you will have to pay for things like:
(these are all affiliate links so if you make a purchase I make a small commission-affiliate disclosure)

Courses-my favourite ones are as follows:
Learn Grow Earn Blogging School
Plugins-almost all plugins are free however there is always a Pro or Paid version of each one. I love ShortPixel for images and Grow by Mediavine for social sharing.
Hosting– You need a good hosting provider. I recently used Siteground but since my traffic has increased I've since switched over to Bigscoots. I love them both!
Email providers-once you start growing your traffic, you will want to collect email subscribers (trust me, you need to do this). I currently use MailerLite and they are affordable and super easy to use!
Schedulers-as you get rolling, it will become almost burdensome to schedule everything manually. I use Tailwind for all my Pinterest related posts though you can now use them to schedule on your Facebook page and Instagram
So ya. It does cost money to blog. But it's not going to break your bank. Most things you need to buy really are all under $100. Seriously. 

But remember you are investing in your new life. Your new career. You can't expect to do it all for free. You have to pay to play but the return on your investment is priceless. 
Are You Ready to Run a Blog While Working Full Time?

So after reading all this do you think you can do it? Do you have it in you? Are you ready to work hard to fulfill your dreams?

I really should apologize for giving you the 'this is not gonna be easy' perspective on how to run a blog while working full time but you have to know. 

You have to know the truth. 

You have to know what you're getting into. 

There's nothing worse than starting up something, going in full steam ahead and then dropping it all after 6 months. I don't want you to be that person. 

If you think you got what it takes to do this, then do it! Don't give up. Stay the course. Full steam ahead. 

And never look back. 

ox iva xo