The Many Benefits and Uses of Coconut Oil
Coconut oil is a common ingredient in many cosmetics for skin and hair. It's also a popular carrier oil for adding to essential oils, but it's also a versatile oil used for food and nutritional supplements. Coconut oil is one of the cooking oils recommended instead of lard or oils with saturated fats.
Uses Of Virgin Coconut Oil
Virgin coconut oil is used in cooking, taken directly as a nutritional supplement, and is also used in massage oils. It's the lightest of the coconut oils and is most easily absorbed into the skin. It can be added to bathwater, used as a hair conditioner, and applied directly to the skin to moisturize.
When taken as a nutritional supplement, it's considered a general tonic to keep you from getting a variety of ailments, including heart disease. It's also sometimes applied directly to yeast infections on the genitals for relief.
Coconut oil has been used for centuries to assist in the treatment of many ailments and for various purposes. Today, coconut oil is still a versatile product, believed by some to provide a vast array of health benefits. Coconut oil has virtually no harmful side effects and is considered non-toxic.
Natural Treatment
Coconut oil has long been held as a useful alternative treatment for an infinite list of maladies and conditions. According to the Coconut Research Center website, practitioners of traditional folk medicine have used coconut oil to treat a diverse list of problems ranging from respiratory conditions, bruises, and abscesses to kidney stones and toothaches.
According to the American College of Chest Physicians' website, a study performed at the Philippines Children's Medical Center found that complementing modern medical treatment of community-acquired pneumonia with doses of virgin coconut oil does accelerate the rate at which normal respiratory patterns return to a patient.
The Coconut Research Center website describes coconut oil as having anti-viral, anti-bacterial, and anti-parasitic properties. Coconut oil can be ingested or used topically. According to the University of California's pest management website, the use of coconut oil is an effective way to kill lice in place of using an insecticidal cleanser or shampoo.
Cooking
Coconut oil can be safely ingested as a food source. Although high in saturated fat, the Coconut Research Center website asserts that coconut oil has a unique composition in comparison to other types of fats and that its use as cooking oil can promote good health.
In addition, the site lists increased energy and endurance, improved digestion of other vital nutrients, and the regulation of insulin and blood sugar as potential benefits of cooking with coconut oil.
Personal Care
Coconut oil can be used to enhance the condition of your skin and hair. The Coconut Research Center website recommends its use to improve skin conditions such as psoriasis, eczema, and dermatitis, as well as prevent general skin dryness.
The antibacterial compound lauric acid that is present in coconut oil is said to be an effective acne treatment, according to the University of California San Diego School of Engineering website. Using coconut oil on your hair can improve its conditioning and eliminate the presence of dandruff. Applying coconut oil to your hair and scalp one hour before shampooing is a great way to improve its conditioning.
It's Not For All Skin Types
While many men and women have jumped on the coconut oil as a facial moisturizer band wagon, it's not for everyone. Coconut oil is considered a heavy oil and can clog pores. If you have oily skin and are prone to enlarged pores, coconut oil may not be right for you.
Allergy Symptoms
Although very rare, some people can be allergic to all coconut products, including coconut oil. Symptoms include problems breathing and sudden development of dermatitis where the coconut oil has touched. Loose, runny stools are another problem but usually go away after the coconut oil is reduced. If diarrhea doesn't go away after a couple of weeks, then stop taking the coconut oil and contact your doctor.
Amazing Benefits of Coconut Oil
Coconut oil is one of the best natural health boosters on the market today. It can help with skincare, hair care, stress relief, heart disease, and other areas of health.
Hair Care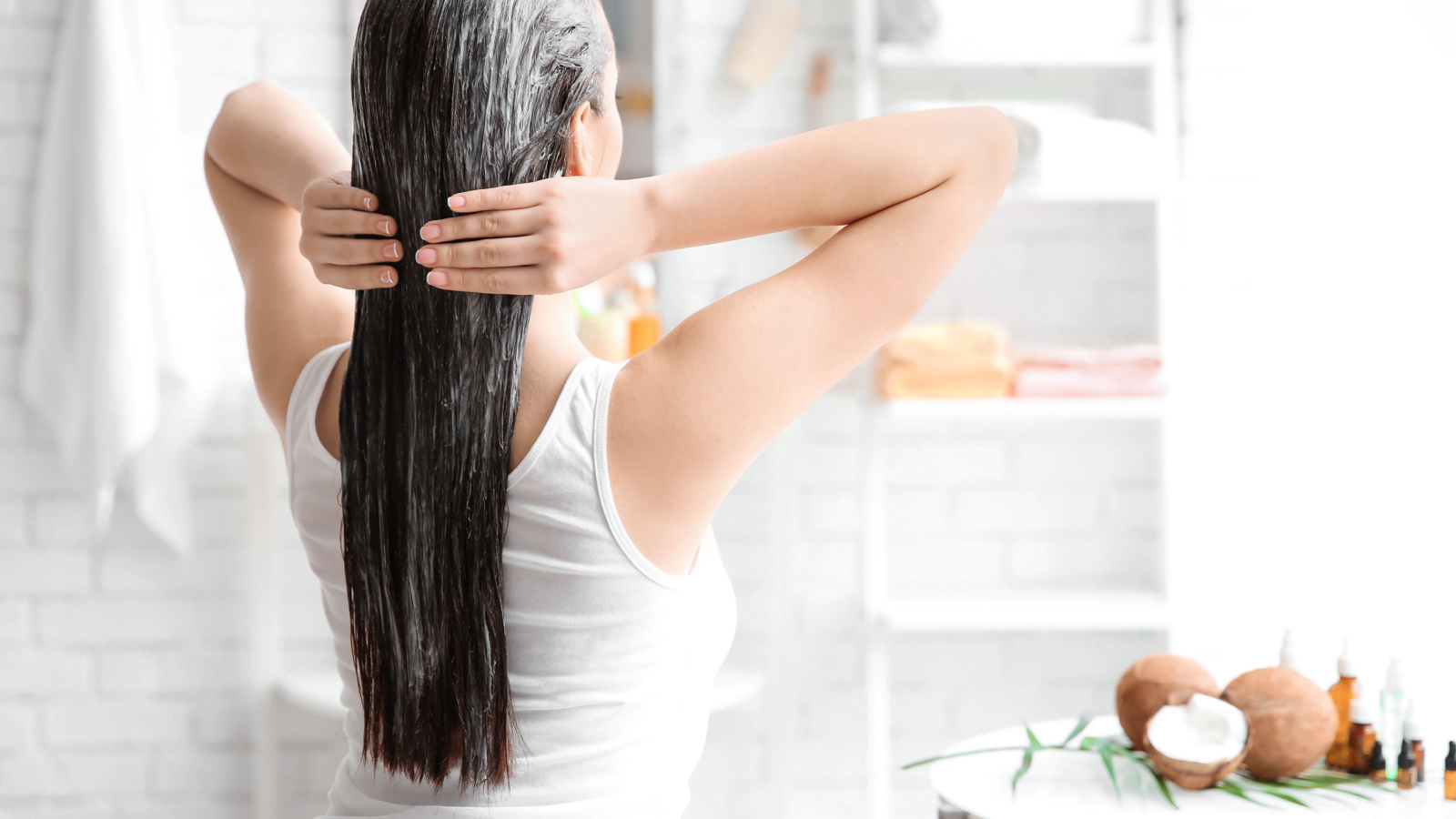 Coconut oil is known as one of the best natural hair products out there. It is used as an excellent conditioner and helps in the re-growth of hair. It's also a great cure for dandruff and dry scalp.
For really dry and damaged hair, slather some coconut oil on your dry ends and let it sit for a while. Wash out with a gentle shampoo and style as normal. You'll be amazed at the results.
Heart Diseases
Many people think that coconut oil is not good for the heart. However, is it actually beneficial for the heart. Coconut oil can help prevent various heart problems with the lauric acid found in it. It can also help prevent high cholesterol and high blood pressure.
If you've never been sure of coconut oil and its benefits, I hope this article gave you valuable information! Here's to your health.