These 15 Must Have Vitamins Will Slow Down Aging and Help You Feel Your Best After 50
Aging is an inevitable process that no one can escape. However, by maintaining a healthy lifestyle, including a balanced diet and regular exercise, we can slow down the aging process. One essential aspect of maintaining a healthy lifestyle is ensuring that our bodies have an adequate amount of vitamins and minerals.
As we age, our bodies require different nutrients to function efficiently. In this article, we'll discuss the 15 must-have vitamins for optimal health over 50.
Vitamin A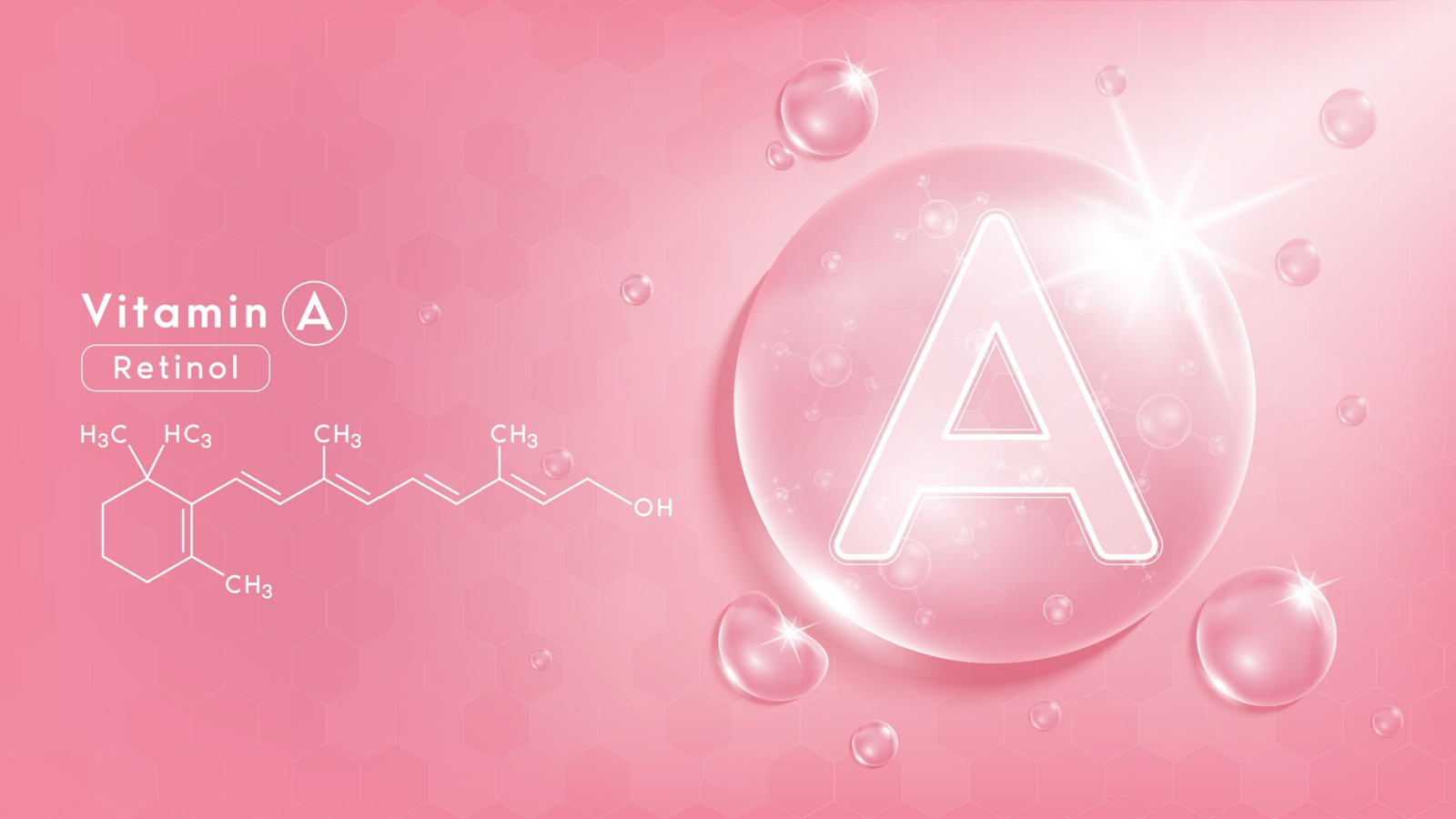 This vitamin is crucial for maintaining healthy eyesight, strong bones, and healthy skin. It also supports the immune system, helping your body fight off infections and illnesses. Available in plenty of foods, like eggs, cheese, and fish. The daily recommended allowance is between 700–900 mcg and should not exceed 3000 mcg.
Vitamin B1 (Thiamine)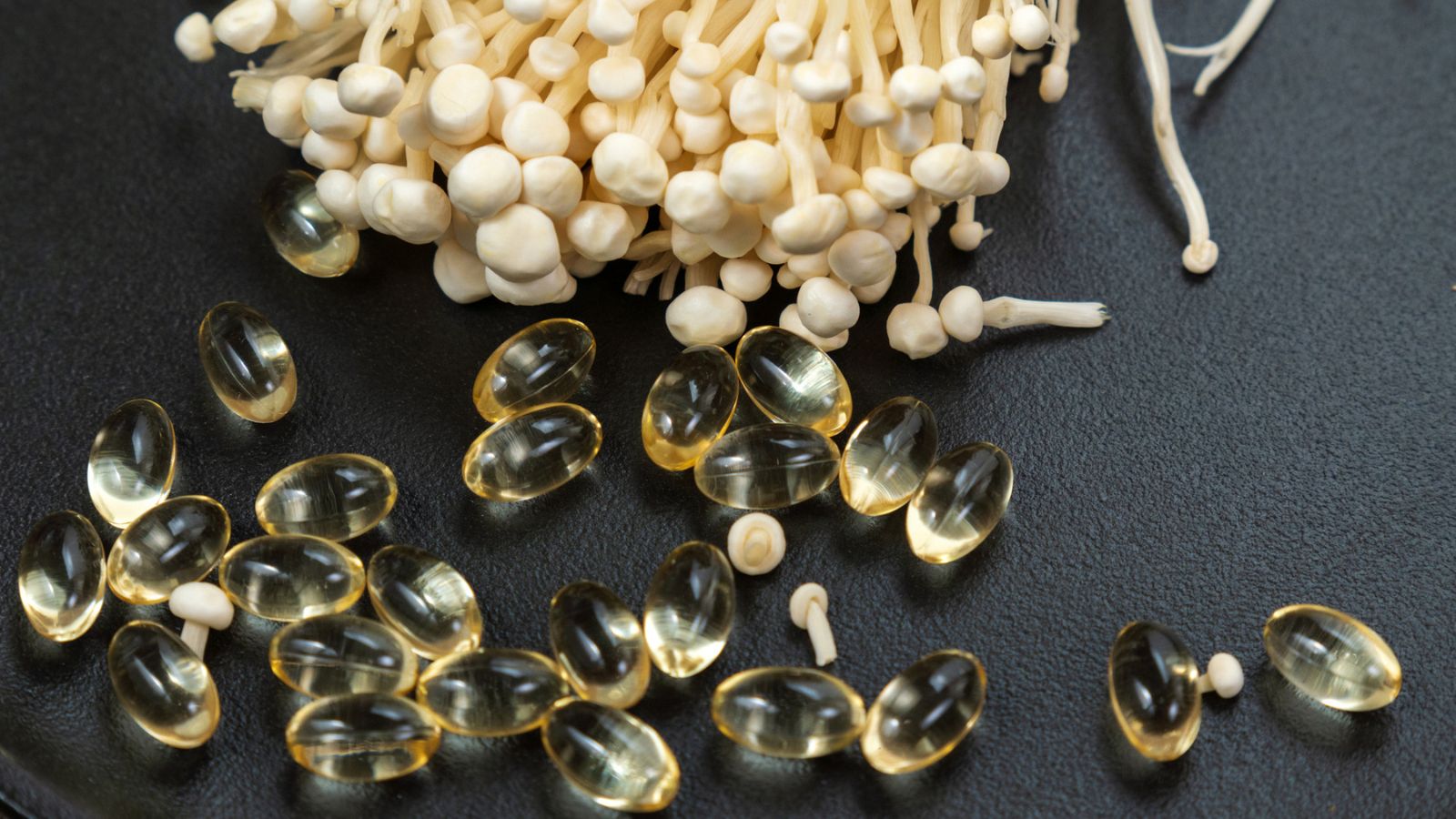 B1 helps the body convert food into energy and is essential for maintaining healthy brain function, healthy nerves, and a strong immune system. Usually, the B vitamins are combined and presented in a blended pill, but you can also find it in foods such as pork, fish, beans, and sunflower seeds. The RDA is 1.1 mg.
Vitamin B2 (Riboflavin)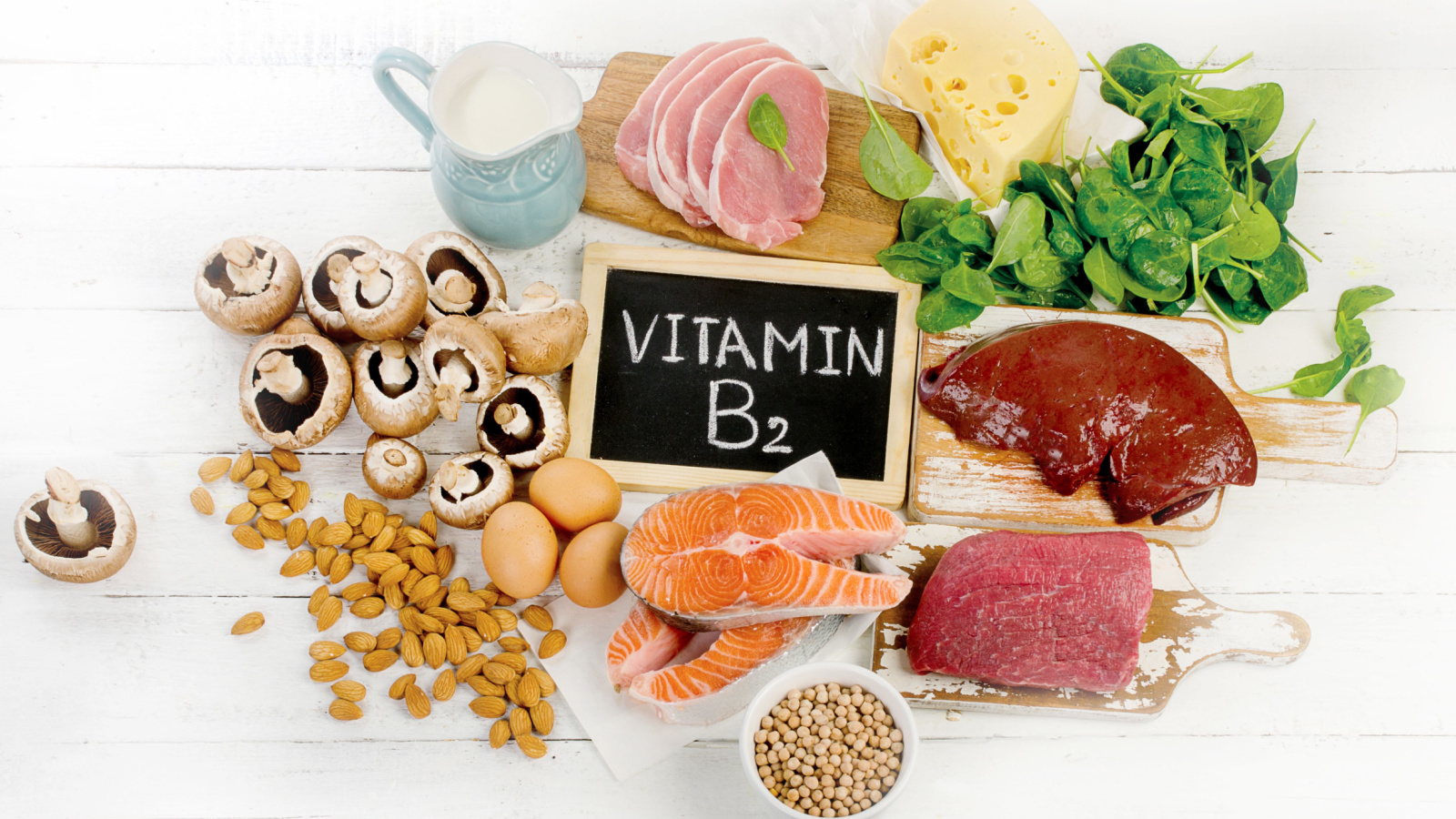 B2 plays a critical role in converting carbohydrates, fats, and proteins into energy. It also helps keep your skin and eyes healthy and supports the immune system. It is found in salmon, soy, almonds, and mushrooms. The RDA of B2 is 1.1 mg.
Vitamin B3 (Niacin)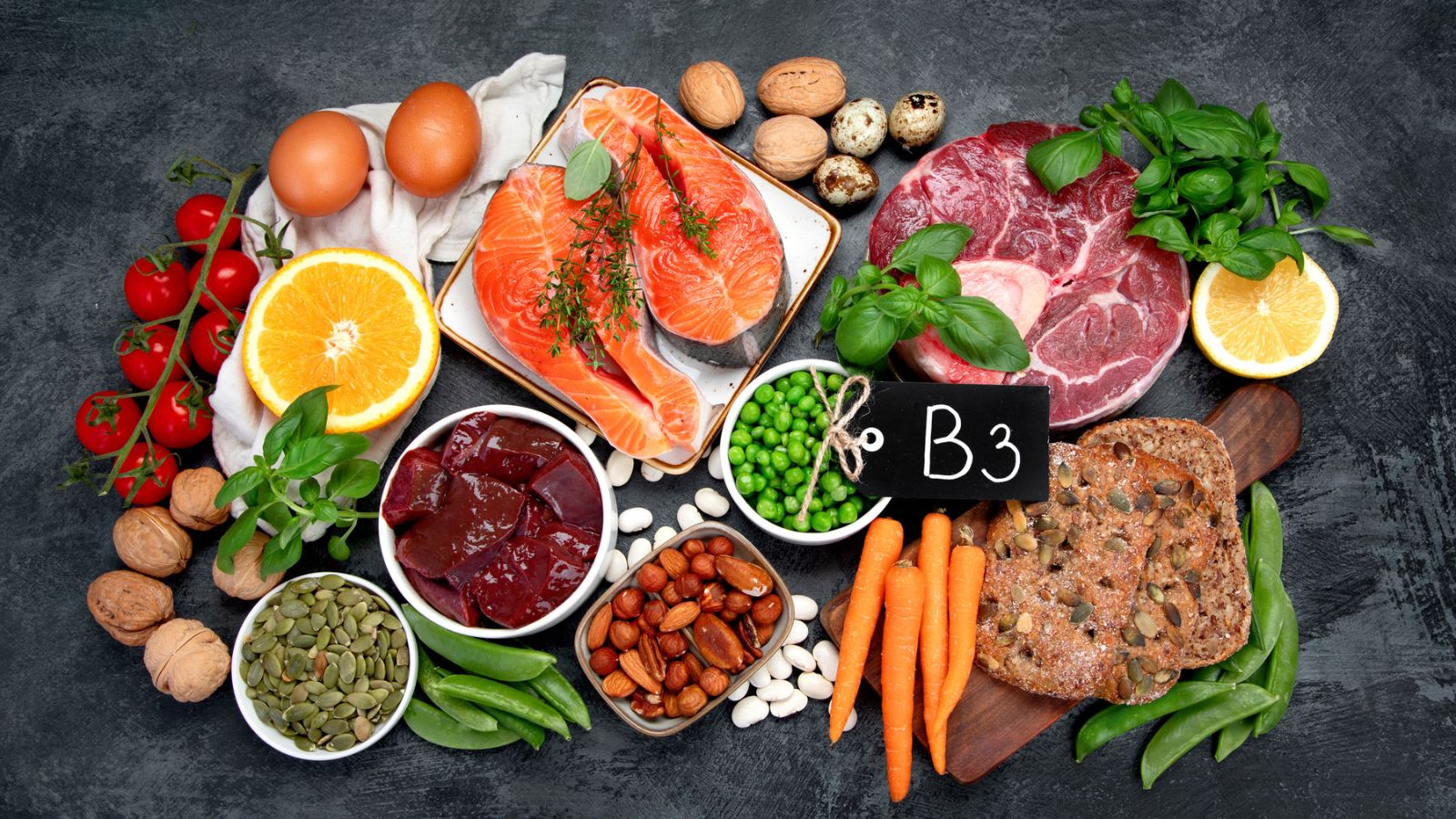 B3, also known as Niacin, is crucial for maintaining skin health, supporting brain function, and regulating cellular metabolism. You can find Niacin, B3, in foods such as vegetables, fish, beef, nuts, seeds, fruits, whole grains, and dairy products. The RDA for B3 is 15 mg.
Vitamin B5 (Pantothenic acid)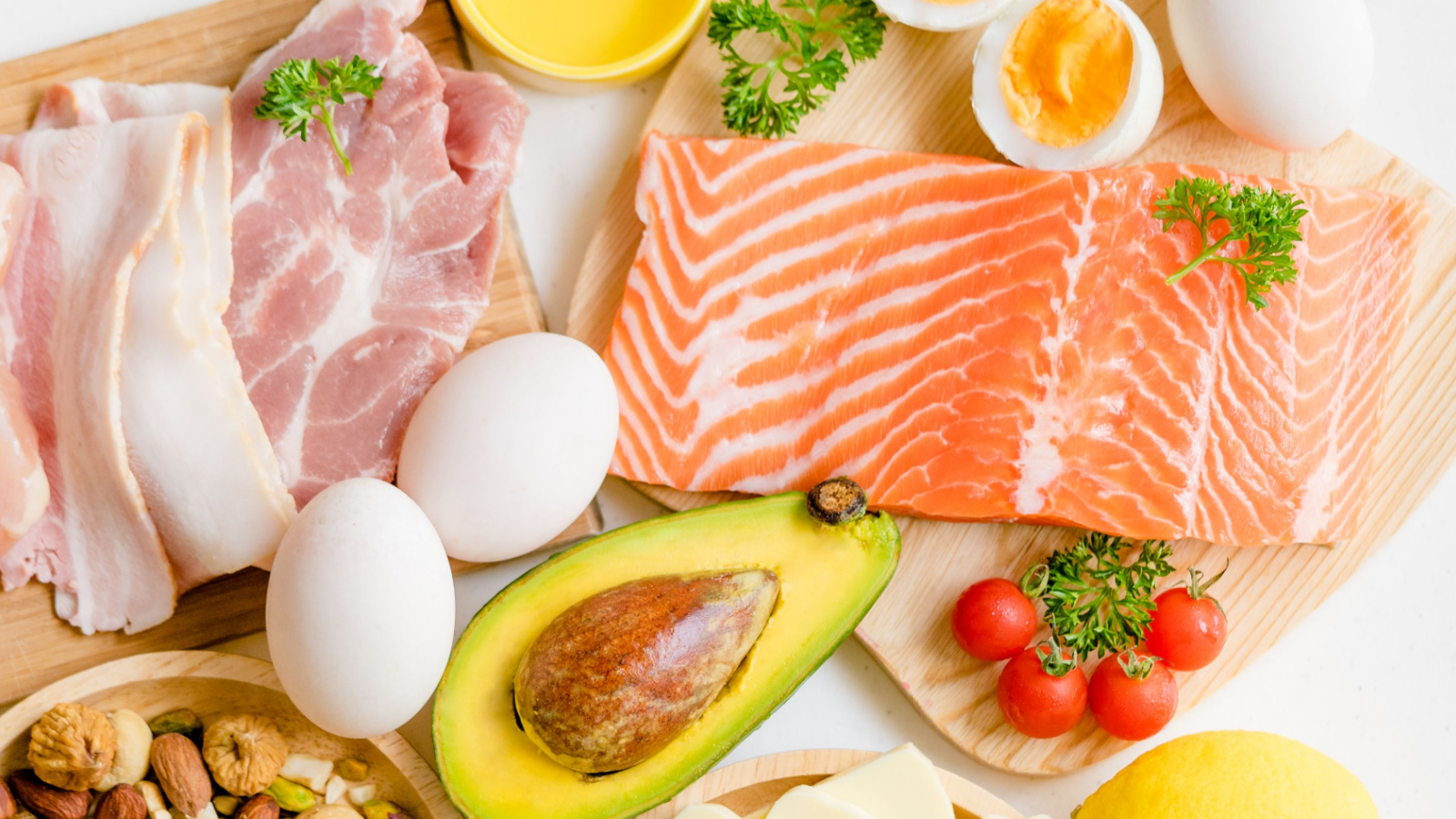 B5 is essential for the production of red blood cells, hormones, and neurotransmitters. It also supports healthy skin immune function and helps maintain gut health. B5 can be found in foods such as organ meats, beef, chicken breast, nuts, dairy milk, and avocados. The RDA is 5 mg.
Vitamin B6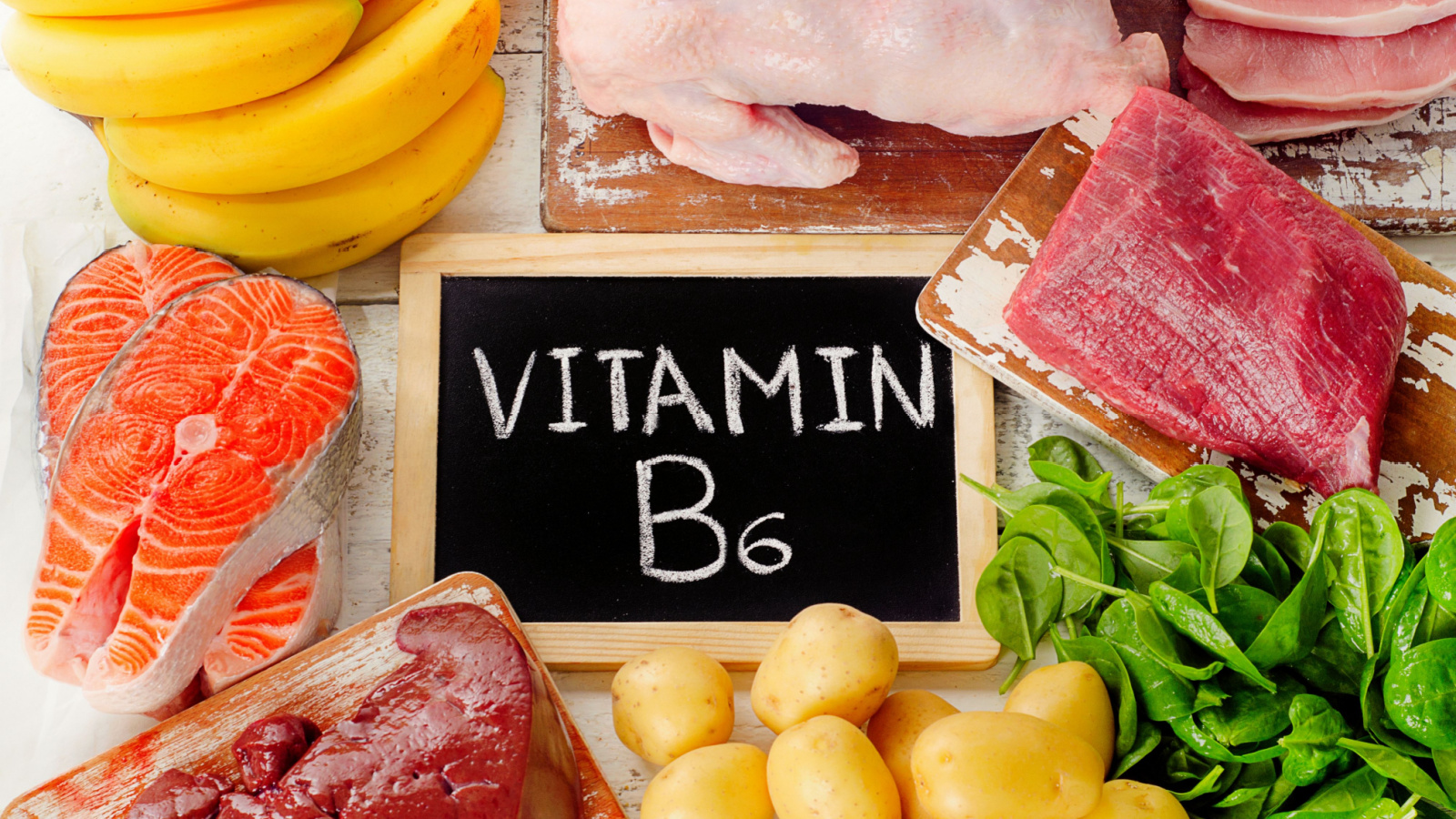 B6 is involved in many critical functions in the body, including amino acid metabolism, neurotransmitter synthesis, and the synthesis of hemoglobin, the protein that carries oxygen in the blood. B6 can be found in the following foods: tuna, salmon, chick peas, some veggies and fruits. The RDA is 1.5 mg.
Vitamin B9 (Folate)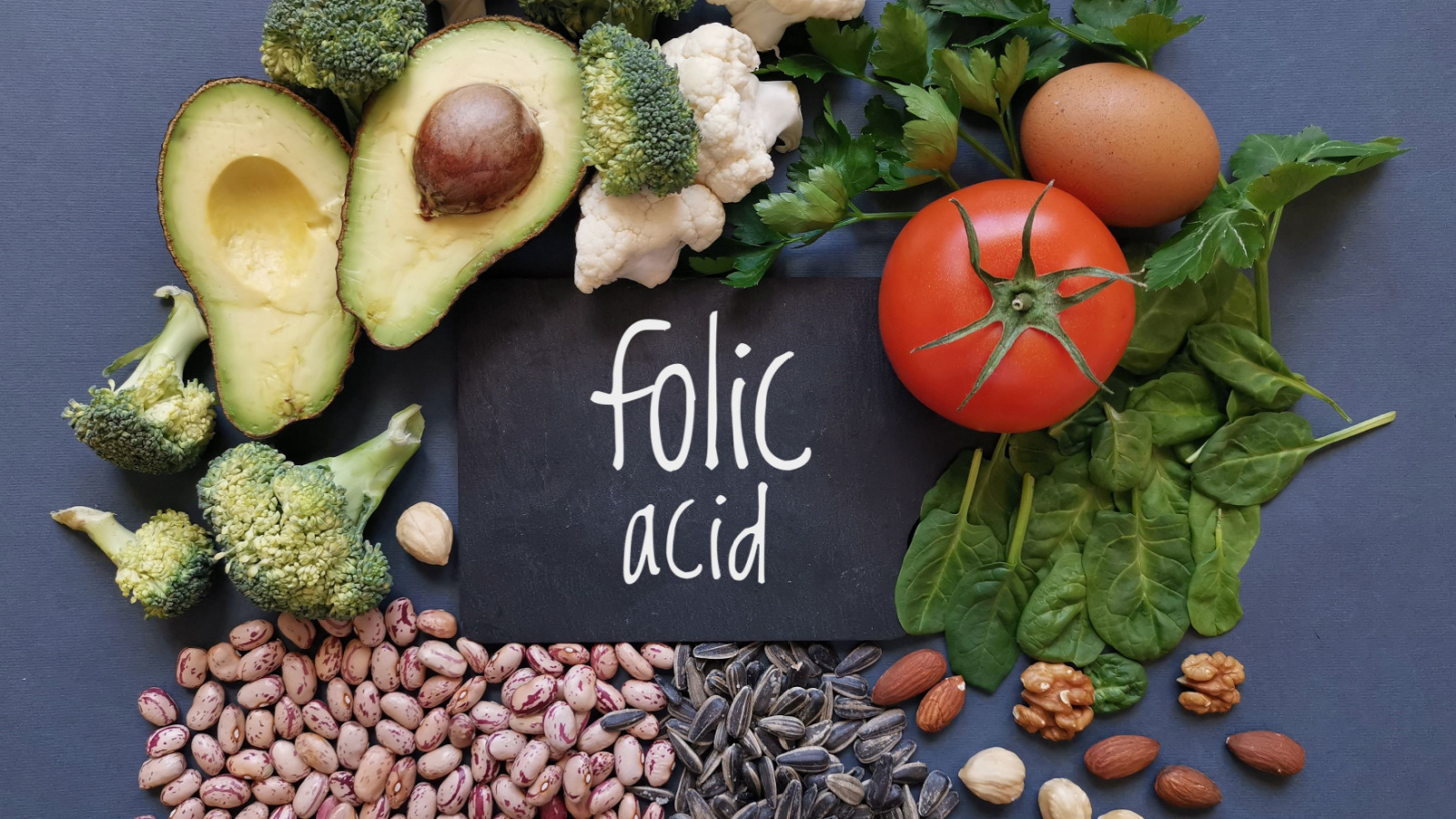 Folic Acid aids overall cell function, cell growth, and the development of new cells, helping reduce signs of aging. Folic Acid also hydrates your skin and protects it from the sun. It's important to get your B9 levels checked regularly to prevent dementia. B9 can be found in vegetables (especially dark green leafy vegetables), fruits and fruit juices, nuts, beans, peas, seafood, eggs, dairy products, meat, poultry, and grains. The RDA is 400 mcg.
Vitamin B12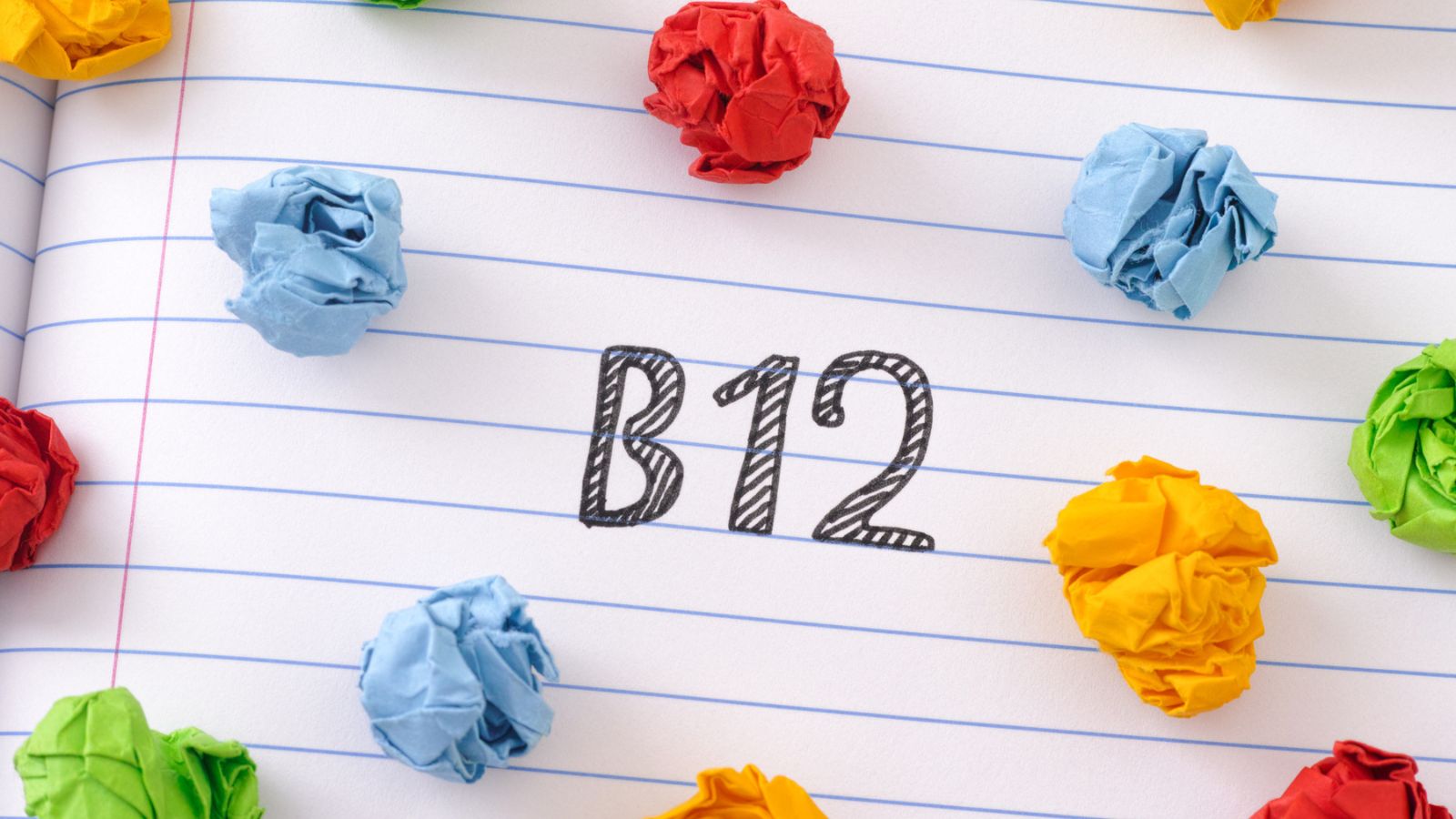 B12 is important for healthy nerve function, the production of red blood cells, and cognitive function. It's only found in animal-based products, so it's essential for vegans and vegetarians to take supplements or consume fortified foods. This is an important nutrient for older adults. Older adults who consume little to no animal products are at an increased risk for deficiency and should supplement daily. RDA is 2.4 mcg.
Vitamin C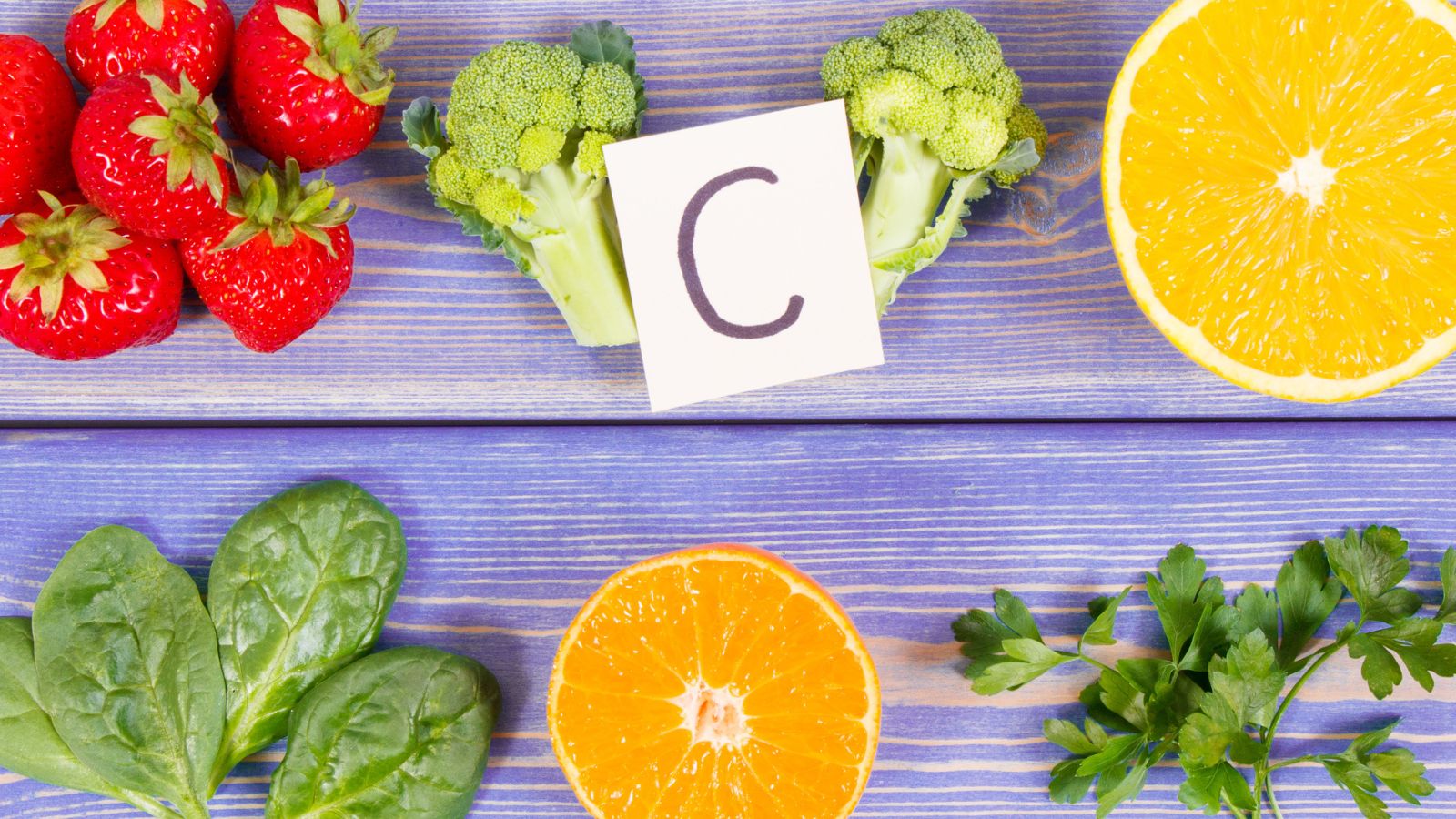 Vitamin C acts as an antioxidant, protecting your body from free radical damage. It's also an important nutrient that impacts immune health, cardiovascular function, and skin elasticity. To ward off illness and stay in good physical condition, people over 50 should strive to get their daily dose of vitamin C. The RDA is 75 mg.
Vitamin D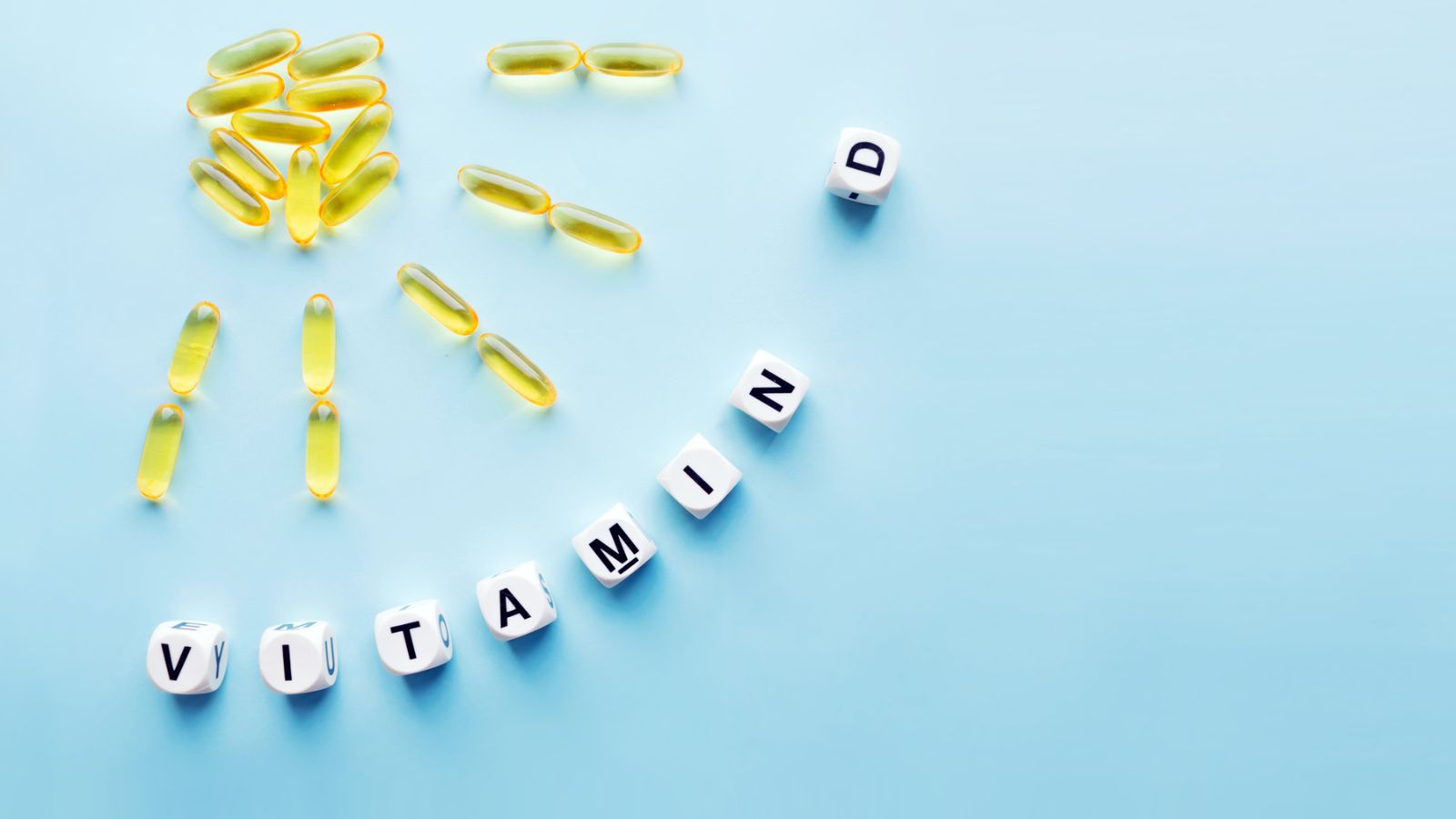 Vitamin D is essential for optimal bone health, and it also helps keep the immune system working properly. As we age, we may produce less vitamin D in response to sunlight, making supplementation necessary. Vitamin D can be found in fish, orange juice, beef liver, mushrooms, and spinach. The RDA is 600-700 IU.
Vitamin E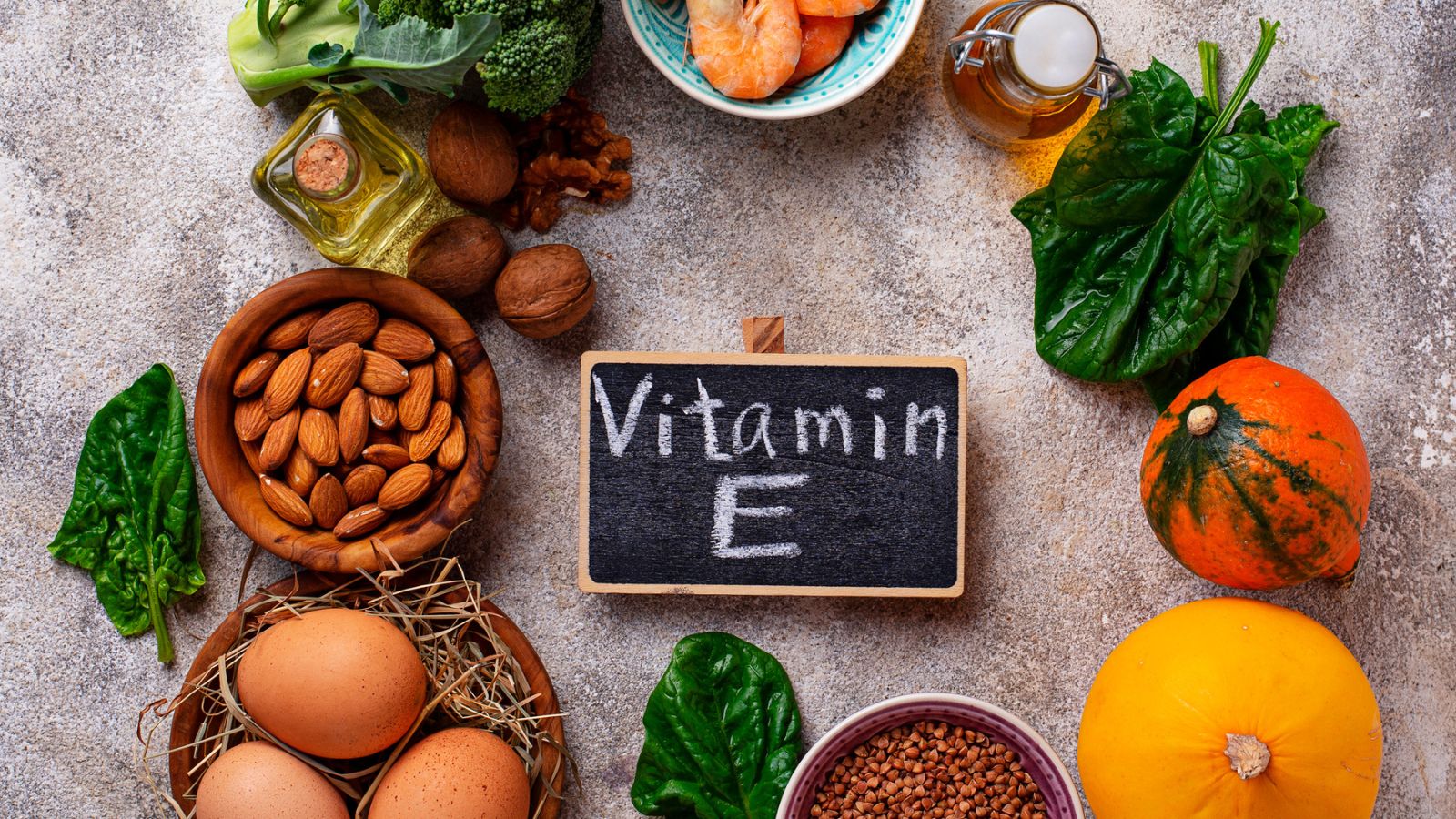 Vitamin E acts as an antioxidant, protecting your body from free radical damage. It also supports healthy skin, eye, and immune function. The protective antioxidant effect of vitamin E may reduce the risk of certain diseases and promote healthy aging. The RDA is 400-800 IU. You can find Vitamin E in almost all nuts and oils.
Vitamin K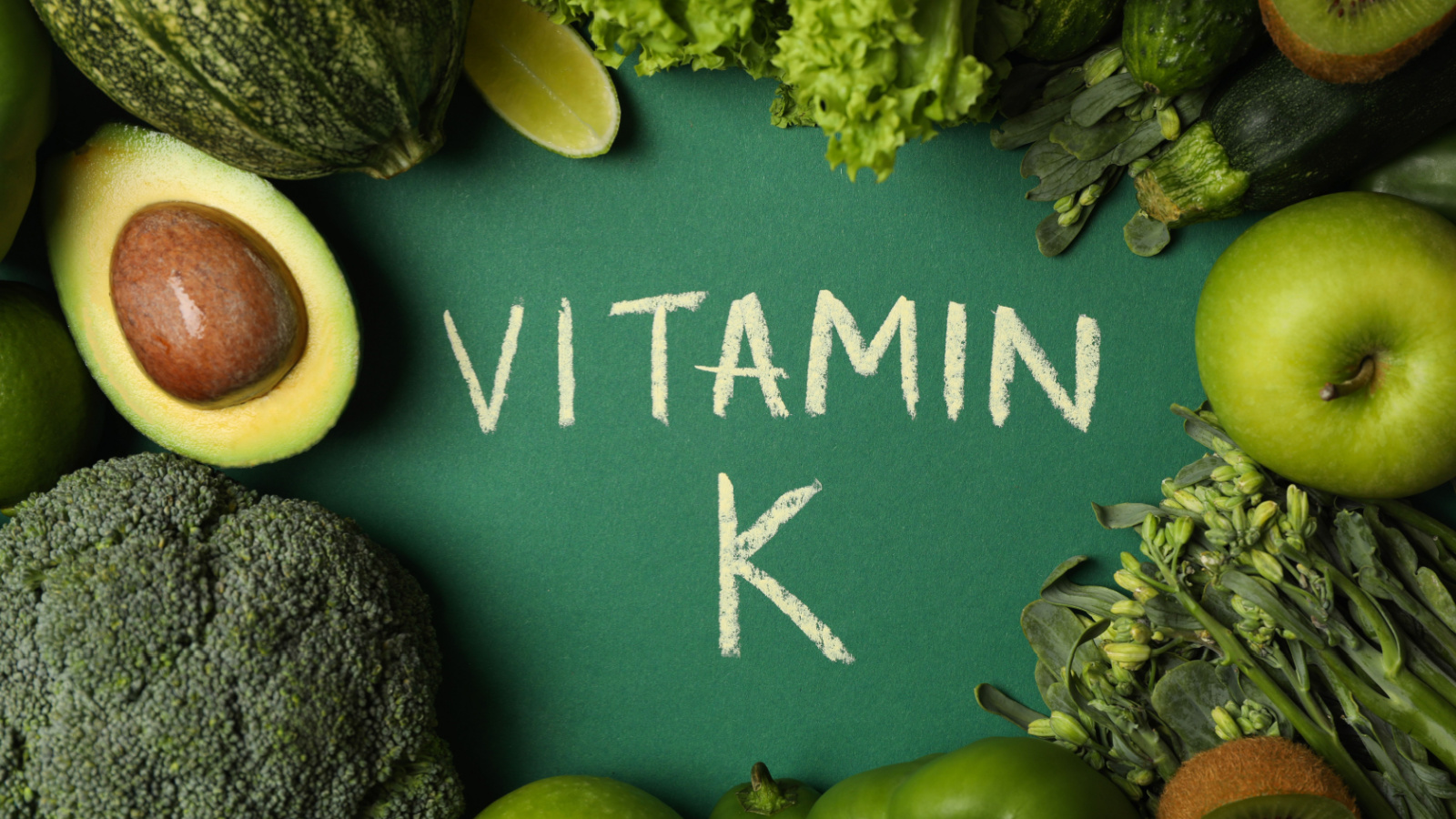 Vitamin K is essential for healthy blood clotting, heart health, and bone health. One of the main benefits of Vitamin K is that it helps with mobility. It is important for both healthy aging and quality of life. Research has shown that lower levels of vitamin K in older adults are linked to a decrease in mobility. Usually found in greens, the RDA is 90 mcg.
Calcium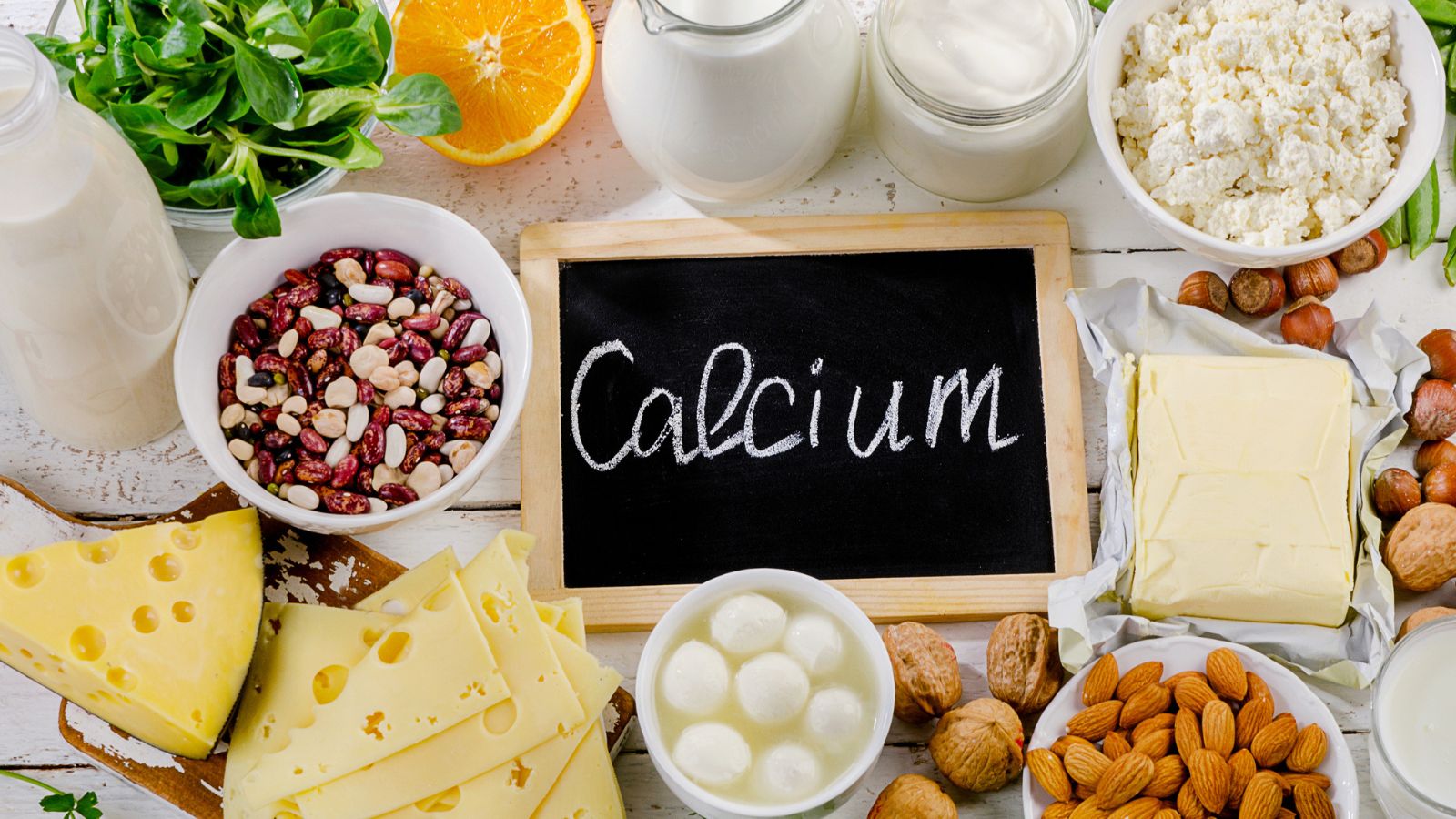 Calcium is essential for strong bones and teeth. It also supports nerve function, muscle function, and blood clotting. If you eat dairy, you will consume calcium, but you can also find it in non-dairy foods. It's important to get the right amount of calcium. Too little can cause a condition known as hypocalcemia, weak bones, and an increased risk of bone fractures. The RDA is 1200 mg.
Magnesium
Magnesium is important for healthy heart function, muscle contraction, and nerve function, and it's also crucial for maintaining healthy bones. Achieving an adequate magnesium intake may support cognitive function and delay the onset of dementia. The RDA is 320 mg.
Zinc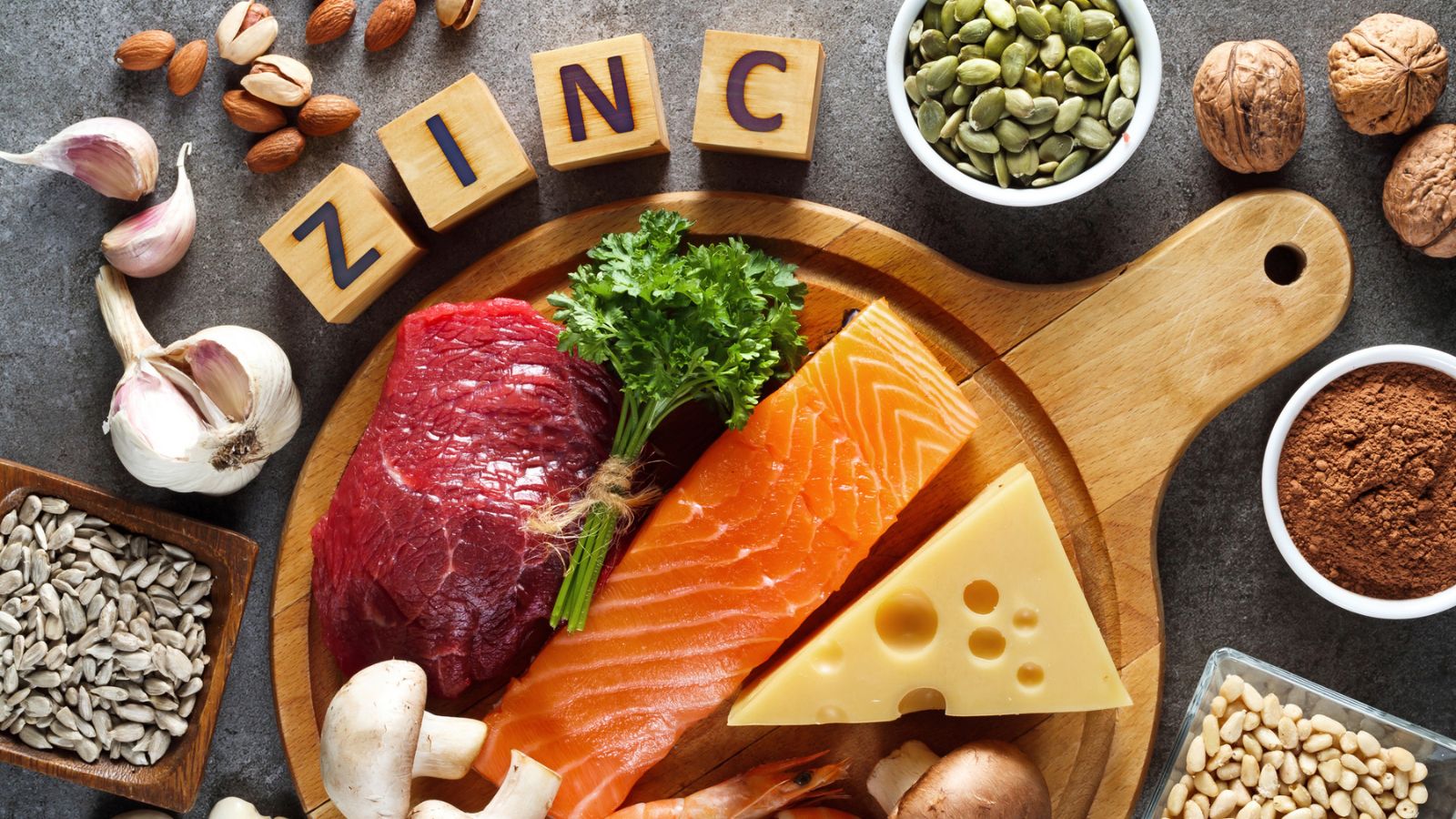 Zinc is essential for immune function, wound healing, and healthy growth and development. It can also play a crucial role in the maintenance of brain function, which can prevent dementia and early-onset Alzheimers'. The RDA is around 10 mg.
Conclusion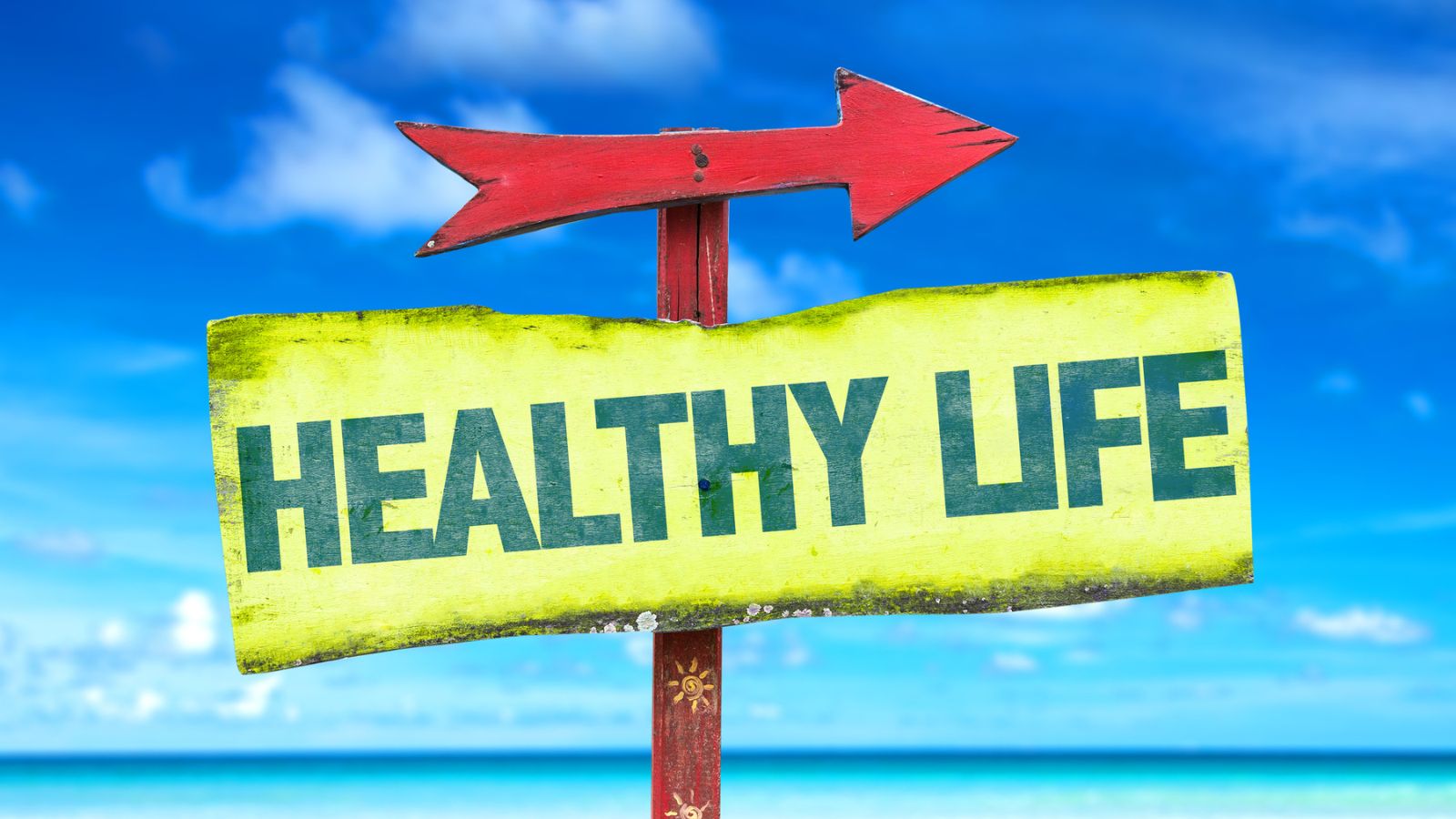 As we age, our bodies require different nutrients to function optimally. Ensuring that you are getting these essential vitamins and minerals from your diet or supplements will help you maintain a healthy body and mind. A balanced and varied diet packed with fruits, vegetables, whole grains, lean protein, and healthy fats can help ensure that you're getting the recommended daily dose of these crucial vitamins.
Note that if you're experiencing any underlying health conditions or taking medications that might interfere with some vitamins or mineral absorption, it's always best to consult with your healthcare provider. Remember, it is never too late to start making healthy choices and taking care of our bodies today will help us lead happy and fulfilling lives well into our golden years.
Is Botox Really Safe? 7 Side Effects You Should Know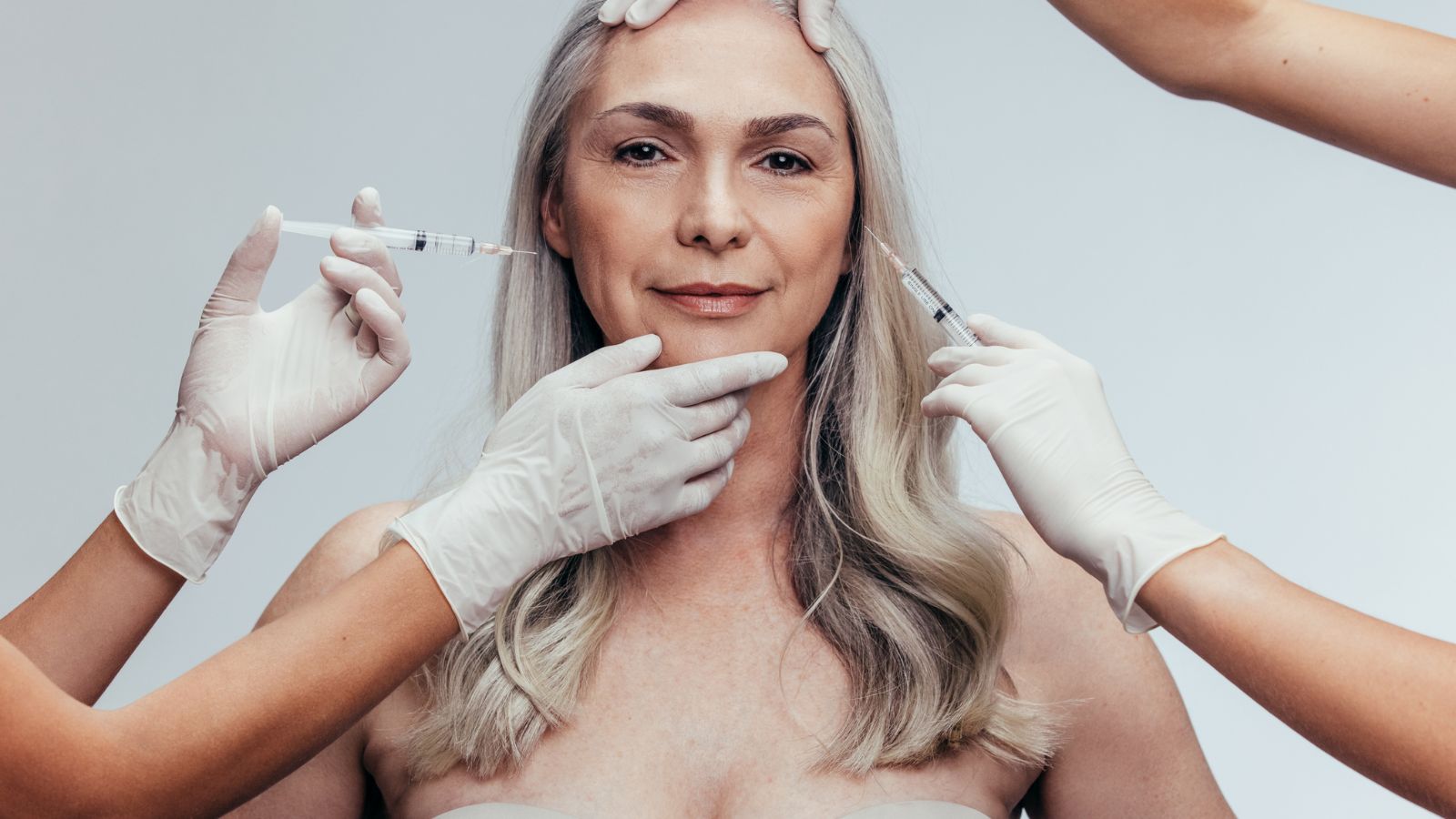 Before you get injected, make sure you talk to your doctor about these 7 side effects of Botox. While some are temporary and mild, there are a couple that can be more serious.
5 Simple Ways to Get Rid of Armpit Fat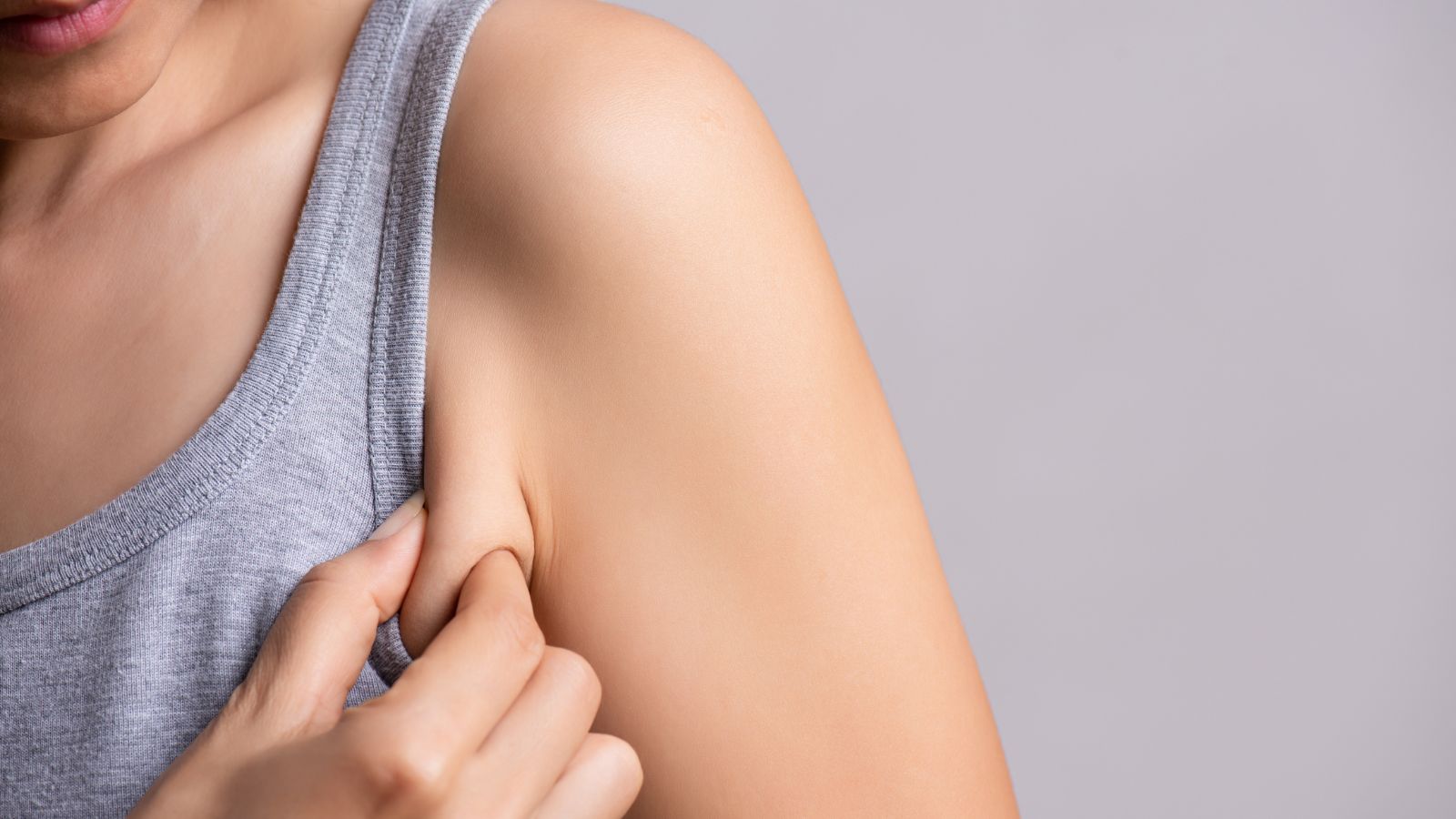 It's easier than you think to get rid of under arm fat or armpit fat but it's going to take a bit more than tricep and arm exercises. Here are 5 simple ways to get a handle on your armpit fat so you can show off your sexy arms, all year round.
10 Things Women Over 50 Should Never Wear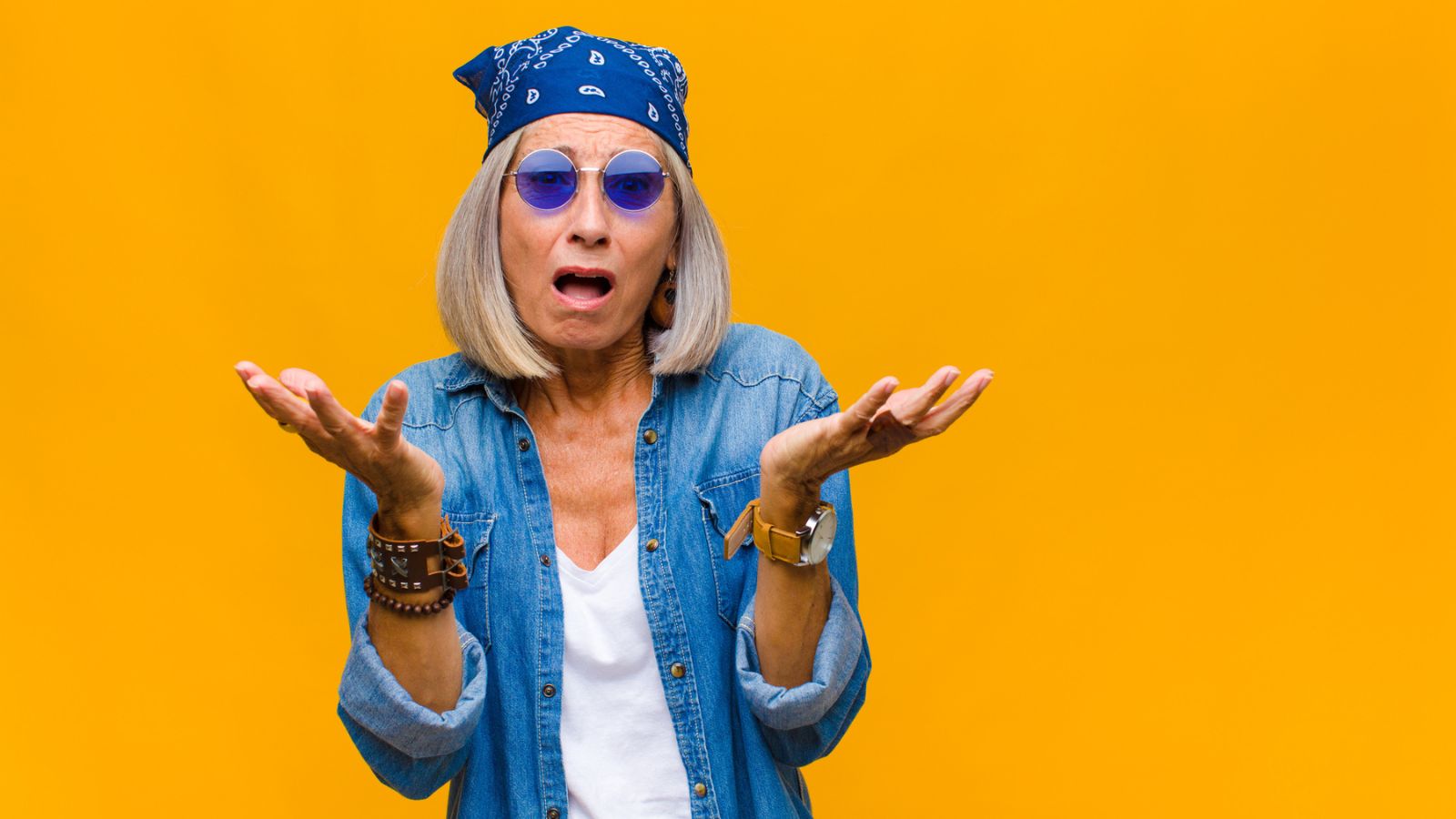 As a woman over 50, do you ever wonder what are age-appropriate clothes? What should we be wearing and what should we definitely not be wearing? Find out in this fun article and see what 10 things women over 50 should never wear.
20 Powerful Anti-Aging Foods For Youthful Skin
They say you are what you eat and this is exactly true. If you fuel your body with garbage, it will show up in your skin and cause premature aging and wrinkles. Check out this amazing list of the top 20 anti-aging foods you should be eating today.
7 Best Supplements That Reverse Aging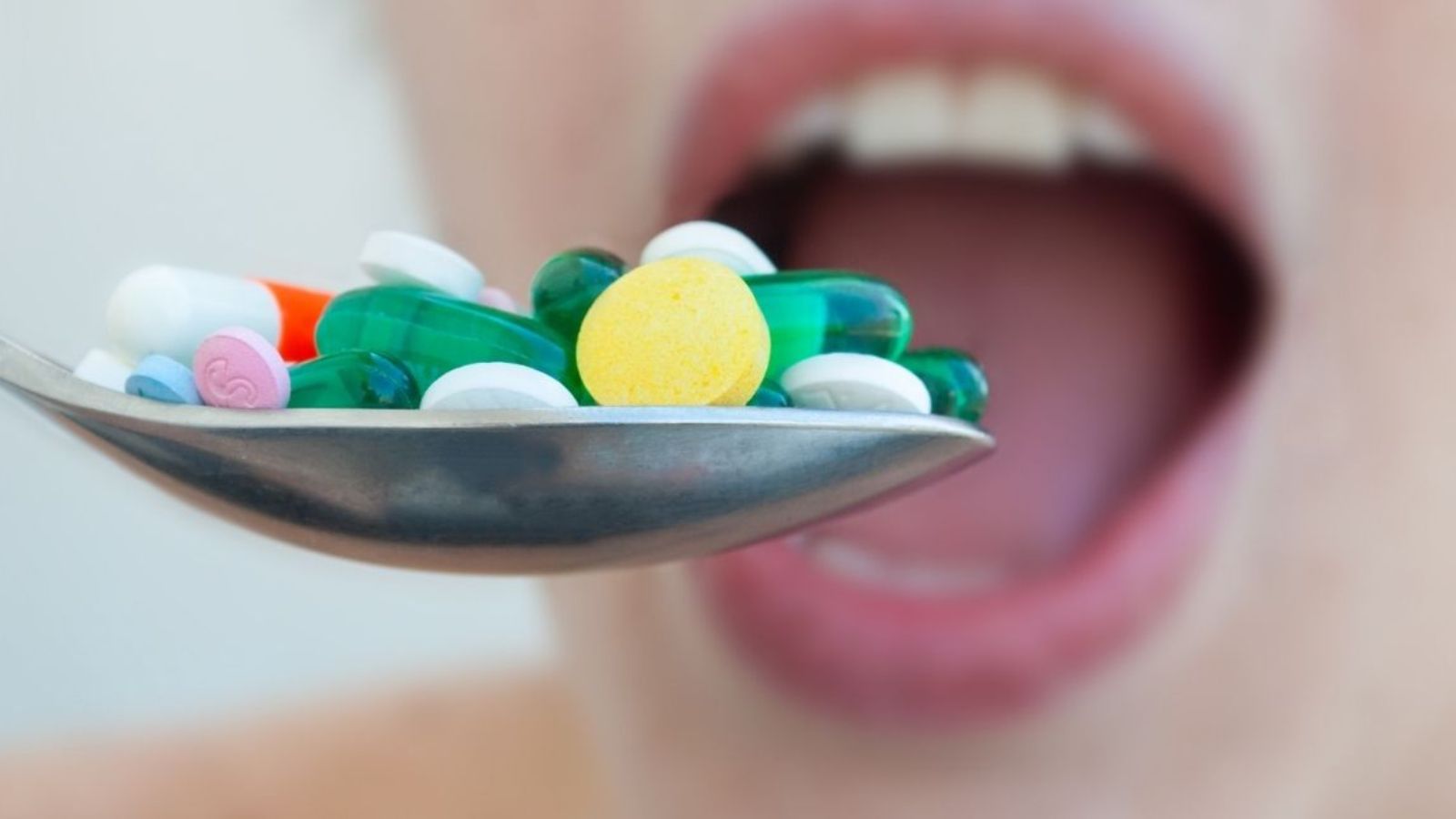 Do you have any of these anti aging, age reversing supplements in your medicine cabinet? While eating right and exercising do help, sometimes they aren't quite enough as our bodies and minds age. Try these supplements today!