5 Crucial Things to Know Before Starting An Online Business
Well considering practically the whole world is on the internet now (except for my kid when I need to talk to him) and so many are actually running very profitable businesses here, I thought I'd share a few tips for starting an online business.
Many people ask "Can you make money working online from home"?
Well sure you can make money online. I did as a ghostwriter. I did as a Social Media Manager for 2 years. And now I do as a solopreneur (this job is scary).
I'll be honest though, 5 years ago, this idea never once crossed my mind.
I was a hairstylist in a mall in Northern Ontario Canada. Yup. Over 25 years, all I did was cut hair. I mean I dabbled in a few other things but I always went back to hair.
(this post contains affiliate links so if you make a purchase I make a small commission-affiliate disclosure here)
Is it difficult to start an online business?
I was growing tired of the life I was living in Canada working to build someone else's dream and desperately wanted more.
I wanted freedom, I wanted more money, I wanted more flexibility but mostly, I wanted to get out of Northern Ontario. I realized the only way to do this was to get a job online. How hard could that be?
Well, if you check out this video here, you'll see it wasn't really that hard at all. I mean it took a little bit of time, some sleepless nights and a few bouts of frustration but overall, the journey to get there was ok.
I figure if I could do it just about anyone can. I think the one most important thing you really need is determination and a strong desire to be your own boss (ok that was two things).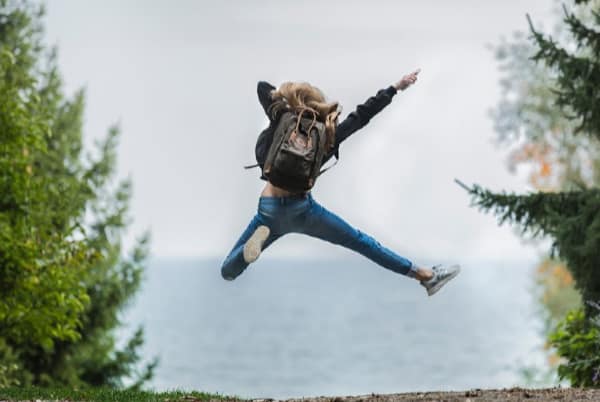 How to start an online business with no money
This is the best part. You don't need any money to start an online business. All you need is a computer and internet. If you have those two things, the most important things really, then you're good to go.
You have to remember one thing, starting an online business isn't like any other business start up. For a brick and mortar business you would need materials and a building and maybe even some employees, a lawyer, bank approvals….oy. So many things.
Not for an online business. Nope nope nope.
Now I'm not going to discuss how to start an online business with no money in this article. And besides, it's pretty much a no brainer. It's online. You can do just about everything online for free. 'nuff said
You should also know that this article is geared to anyone who wants to start an online business as a blogger/website owner/course creator/etc.
But keep something in mind: if you are going to start an online business, you pretty much need a website so people can find you.
5 Tips For Starting an Online Business
In this article I really just want to talk about all the things no one tells you, or forgets to tell you, or some little tips for starting an online business. Yes, you will have great freedom and live your life on your terms.
But it takes awhile to get there.
I was freelance writing for others for two years before I ventured off on my own and boy was I in for a shock!
It happened in January 2018. I thought long and hard about making this move to become a solopreneur.
Doing this meant I was officially running my own online business. Was I ready? Probably not, but I did it anyway. I took a big deep breath and told my clients I was leaving them. Virtual hugs and tears were shared and off I went.
But "they" forgot to tell me a few things about this working from home on your own business. So I'm gonna take the liberty here to warn you, er, I mean, tell you the not so great things about it.
1 It's really hard work
Like, I work all the time. Work is on my mind all the time. I'm on my own now so it's up to me to create an income that I can actually live off of and not have to resort to making and selling tortillas on the streets or, worse yet, take up pole dancing.
Yup, it's scary and hard work. I'm constantly reading blogs and taking free (and sometimes paid) courses online on how to do things. I think some nights I can actually hear my brain yelling at me "for real, do we have to do this again?".
Yes we do dear brain. Simmer down. One day you will see the rewards.
Are you prepared to work harder than you probably ever have and for the first little while, for free? Do you have that in you?
2 You never stop learning
You know, I love learning but I want to learn the things that I want to learn.
Reading and understanding html codes is definitely not one of the things I desire to learn. It's like needles in my eyes. But I do it. I have to learn SEO and I have to know how analytics work on Pinterest and Google. Just read the charts, they said.
Shut up.
It has taken me a month of Sundays to read these charts but I think I'm finally getting the hang of it. If nothing else, I like the way the numbers keep going up. That indicates to me that I'm doing something right.
Be prepared to pull your hair out while you are trying to learn things you are totally clueless about. Yes, it's frustrating af. Some days you feel like you'll just never get it. You will.
3 Say goodbye to life as you once knew it
I don't mean this in a bad way. Kinda not really.
But your life will change. Your circle of friends will change (trust me on that one). Your free time will change and what you do on your free time might change too.
Days of sitting on the couch after dinner and watching TV until bedtime are no more. You think differently, you see things differently, you're now on a totally different life path. Woot!!
But word of warning: Don't burn yourself out. Like I kinda did. Don't be like Iva.
You still need to find balance between home life, your regular work life (if you still work 9-5 somewhere) and your personal life. You must take breaks and time for yourself. It's not optional, it's mandatory.
Step away from the computer every 90 minutes for a 15 minute break. Set a timer if you have to. Remember, after a while, our brains don't compute much more.
4 Sometimes things go wrong, very wrong
And you find yourself sitting in front of your laptop shouting all kinds of colourful words. You even make some up as you go along. Such fun!
You could be smack dab in the middle of some WordPress stuff and poof, just like that, stuff disappears, or breaks, or you get an error code that may as well have been written in Chinese.
Yup. Good times indeed.
I feel it's important to note that as you are starting your online business, you should connect with like minded people but also people who know things you don't. Like techy geeky stuff. You may know things that they don't.
You help each other. This way you don't have to pay for someone to help you! Which brings us to our last point…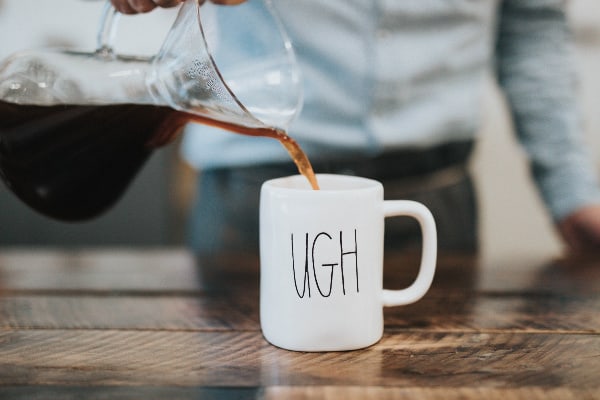 5 You have to pay to play
Ok so I know I just told you you don't need any money to start an online business, but, at some point, you will need to pay for some things like courses, web hosting, email service providers and odd random things like that.
If you don't want to pay to play, you might as well stop now. You won't get very far. You can most certainly start working on your online business for free but, ya, eventually, you'll need to cough up some dough!
I came onto the online business scene totally clueless. I didn't even know what SEO was or where to put it (though a few places came to mind).
I realized I needed to learn many many things. So I bought courses.
I'm gonna take this time to drop some links in here for you to show you the tools I needed to run my own business just so you have an idea.
I'm also sharing these links with you because they were all extremely valuable sources for me in running a successful online business. Without them, well, you know where I'd be.
First and foremost, I needed to run a professional website. With this, you need a host. I went through more hosts than I can count on one hand and have finally settled with
Their customer service is excellent and my site has never run smoother. My site hasn't crashed yet and I've had crazy spikes of traffic. They can handle it
You'll also need someone to help you grow and manage your email list. Aweber is who I used for the first two years and have now switched to Mailerlite. Both are very good!
Then you need your stuff shared. Across all social media platforms. I mean, how is anyone gonna find you? I use the Social Pug plugin for my sharing buttons.
Then you might want to take some courses on building your online business. No wait, lemme rephrase that. You will HAVE to take some courses on this.
Here are a few courses and eBooks I purchased to get my online business to where it is now and also that helped me learn so much.
Stupid Simple SEO– This course, to be honest, is not quite as simple as I thought it would be but it is powerful!! Mike Pearson is awesome and always readily available to answer all your questions.
The course only opens up a few times a year so get on the waiting list!
Tracie Fobes is a powerhouse and she has a ton of super awesome courses all at affordable prices. Here are just a few that I have already taken that may interest you:
Starting an online business is not for the faint of heart
Starting an online business is not for the faint of heart. At all. It's for the determined, the strong, the ones who persevere and aren't afraid of working their asses off to do what it takes to succeed.
It's hard work and it can be expensive.
And it's worth every ounce of frustration, every tear you shed, every foul word you shout (even the ones you made up), the sleepless nites. You name it, it's worth it
I have plenty of freedom. I can work from anywhere in the world I want. That ain't too shabby.
Though I most certainly am not rolling in the dough just yet, I do pretty damn good and I know as long as I keep at it, (oh by the way, persistence is key, I forgot to mention that) I will reach my goals.
Do you have what it takes? ( I think you do!) Remember your why. Why do you want to do this.
How bad do you want to have financial freedom and freedom to travel where you want, when you want and still be able to work? What's your special gift you can share with the world? What talent do you have that can surely help you succeed online?
You can so do this!!
xo iva xo