25 Wise Quotes About Change
Before I get into this blog and share 25 wise quotes about change with you, I want to share with you a little story and the reason why I'm writing a blog about quotes. Grab your favourite bevvie and let's dive in!
Inspirational life changing quotes saved my life
Let's go back about 8 years ago or so now, I was just leaving my toxic relationship, I had nothing, I was starting over at 50 with no money, no job, and I was scared out of my mind. But one thing kept me motivated to change my life. I was continually having thoughts about making a life change.
"Iva you can't stay like this forever"
"Iva you need to start changing your life and your ways"
"Iva do you want to live the rest of your life like this"?
My life sucked. I had hit rock bottom, yet again, and something had to give. I was tired of this miserable thing I was calling life. There had to be more I kept telling myself. I convinced myself there was more and I was going to do whatever I had to do to find out exactly how MUCH more there was to this thing called life.
So I did what anybody would do. I started absorbing all the wise quotes about change, quotes about change in life and moving on and all other inspirational life changing quotes. I needed reassurance that I was on the right path and quotes keep me motivated.
I've dug up the best life changing quotes!
In my quest to provide you with the best reading material, I've dug up 25 of the best life changing quotes. Some are my own, others are just random. Whoever wrote them, I hope this wise quotes about change inspire and empower you to make the life changes you so dearly want to make.
And don't forget, if you love any of the posters in this article, don't forget to hit that Pin It button or the share button!! I believe that if quotes about change helped me, I am confident they will help someone else too. Sometimes that's all we need is reinforcement in the form of a simple yet powerful life changing quote!
Quotes that will change your life
Can quotes actually change your life? You bet your bootie they can BUT only if you work them properly. Wait, what? How do you 'work' quotes? I'm gonna share a technique that has always worked for me and I believe it will work for you too.
I share these quotes that will change your life and you are here reading them because you WANT to change your life, right? But you have to put in the work and your desire to change has to be bigger than your desire to stay in misery. What I mean by that is that you really really really want to change.
And I think you do!
So when you read these quotes I want you to feel them in every ounce of your being, in every cell, in the blood that runs through your veins, in your soul, I mean, I want you to completely immerse yourself in the quote and believe it. That's how quotes work.
Let me share a video of how I changed my life and how I have faith that you can do it too! This is from my YouTube channel Women Blazing Trails. While you're there, don't forget to hit the subscribe button too!
And let me share one more thing with you that I think you'll really like. If you are seriously, and I mean seriously, ready to change your life, take a minute to check out my new 21 Day Challenge Course. It's powerful, awesome, easy to follow, and it will push you out of your comfort zone and make you do shit you never thought of doing ALL for your own good!!
Click here to check it out and see what others say about it or click the image below. It's already ridiculous affordable but if you use code IAMREADY at checkout you can enjoy $50 off!!! Hello-O!!
25 Wise Quotes About Change
That's enough babbling about changing your life, let's get on with the best wise quotes about change. Don't forget, if you use them properly, you WILL change your life!
1 It's never too late for a new beginning
2 Difficult roads often lead to beautiful destinations
3 Sometimes, the smallest step in the right direction ends up being the biggest step of your life. Tiptoe if you must, but take the step.
4 Don't be afraid to start over. This time you're not starting from scratch. You're starting from experience
5 Today is the tomorrow you talked about yesterday
6 One day you will thank yourself for never giving up.
7 Every positive thought is a silent prayer that will change your life
8 You didn't come this far to only come this far
9 Sometimes the strength within isn't a big fiery flame for all to see. Sometimes it's just a tiny spark that whispers ever so lightly, "keep going, you got this"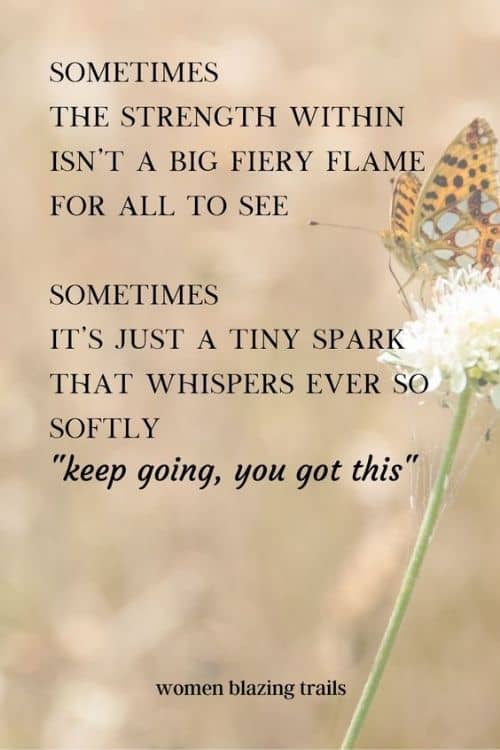 10 One day you will be at the place you always wanted to be. Don't give up.
11 No matter how many mistakes you make or slow you progress, you are still way ahead of everyone who isn't trying

Tony Robbins
12 The woman I am today would like to thank the woman I was 5 years ago for not giving up. You're awesome!
13 Change isn't painful. It's our resistance to change that's painful
14 "It's impossible" said pride. "It's risky" said experience. "It's pointless" said reason. "Give it a try" whispered the heart.
15 Solve the problem or leave the problem. Do not live with the problem.
16 There are people less qualified than you doing the things you've always wanted to do simply because they believed in themselves.
17 You were given this life because you are strong enough to live it
18 If you need something to believe in, start with yourself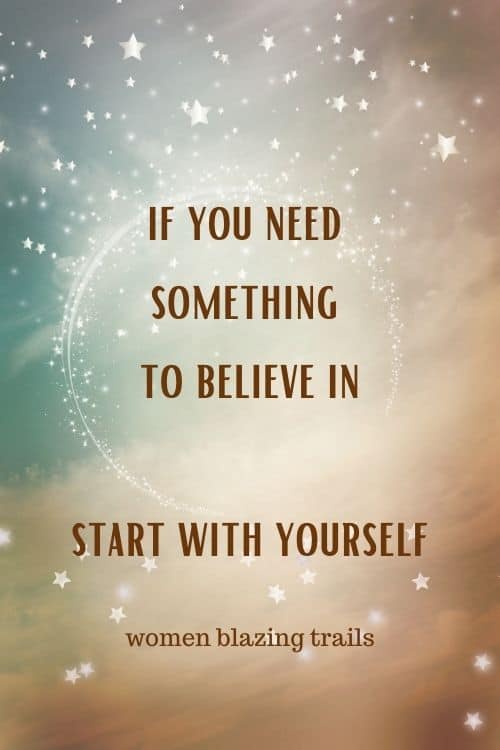 19 The comeback is always stronger than the setback
20 She believed she could, so she did!
21 It's up to you to create the life that gets you excited to wake up in the morning.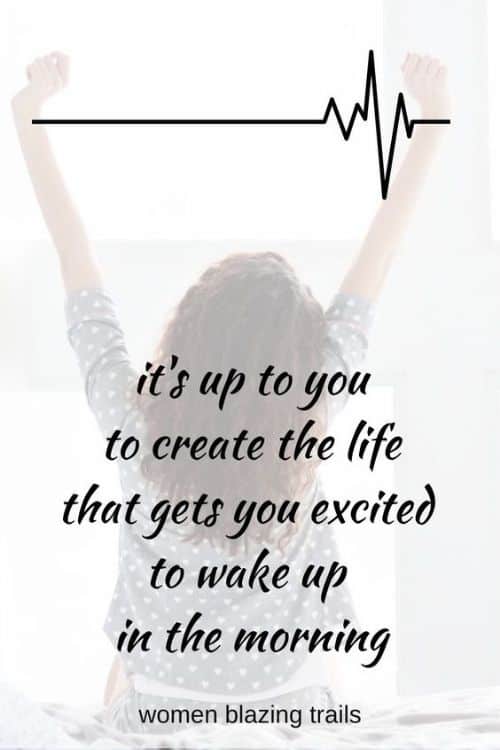 22 I am not what happened to me. I am what I chose to become
23 Be the woman who just went for it
24 No one said it was gonna be easy but I promise you it will be worth it!
25 Make a choice. Take a chance. Flick fear away. Do the thing already!
Best Life Changing Quotes
I hope you enjoyed these best life changing quotes and wise quotes on change. Read them over and over again until you feel the words in your bones and your soul! Do not ever give up on life because you think changing is hard or impossible. It's only your mind that tells you those lies.
Yes change is hard, Impossible? Hell no!!! Anyone can change anything in their lives if they really want to. Do you?
Please don't forget to hit that share button.
Peace and love
xo iva xo