3 Things to Avoid While Working From Home
Working from home can be the best thing, yet the hardest thing to do. It comes with a lot of freedom where you work following your schedule. Even so, all that freedom can result in poor performance, and you may end up feeling disappointed with your work. I'd like to share some awesome working from home tips so that you can succeed in your business!
(this post contains an affiliate link so if you make a purchase I may make a small commission-affiliate disclosure here)
Benefits of working from home
The benefits of working from home are beyond explanation. You no longer have to wake up early, dress up, and take a long drive to your office. No more getting distracted by your colleagues or joining them for lunch when you could use that time to do something extra.
However, that doesn't mean you will have no distractions working from home. If you're a stay at home mom working online, your little ones will be up and down in each corner of the house, some crying while others are fighting. This can be a challenge, especially if you are a blogger and need maximum concentration while writing.
To avoid mistakes while working from home, I'd like to share some working from home tips to help you stay on your toes, and step up your game.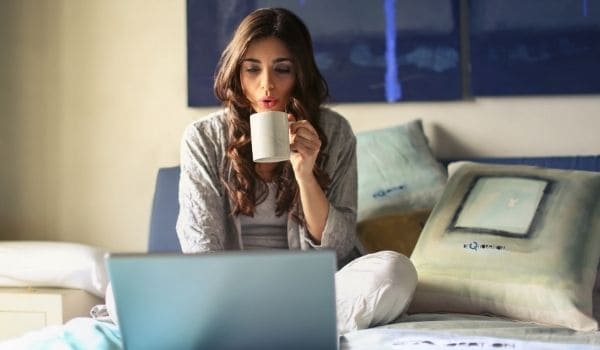 Working from home tips and 3 things to avoid
Avoid Procrastinating on Tasks
Don't assume you have all the time in the world. There's a lot that needs to be done to achieve work efficiency. All too often, people think that they have a lot of time when working from home. Unlike an office with deadlines to meet and a boss on your neck asking for work submission, working at home means you are your own boss.
Because of this, we tend to put off things that we have to do but don't necessarily want to do. When there are no bosses breathing down our necks, we slack off.
A quick tip!
To avoid procrastinating, schedule activities to be done within a day and follow the timetable. Make appointments like you would a doctor's appointment and remember that it is just as important.
Don't Work All the Time
As good as it is to dedicate more time to writing and doing other work-related activities, avoid working all the time. Like dedicated office hours from 9 am to 5 pm, it is advisable to apply the same to working from home. It's easy to get caught up in a project and before you know it, it's 7 pm.
I've often found myself looking up at the clock only to realize it's almost 8 pm and I hadn't even eaten dinner yet. This is an unhealthy work pattern.
A quick tip!
It would help if you allocated time for other home activities such as spending time with family, doing laundry, cooking dinner, or going out to malls, grocery stores, cafes, etc.
Plan for the activities to do but make sure your work is caught up for the day. Make phone calls, send and check emails, proofread blogs, among others and then shut work down for the day. This way, you can avoid making excuses to make one last call that will not exceed five minutes.
It's okay to draw the line when you feel you've achieved a goal that you had set in the morning. You might like this video from Mel Robbins on how to strike a work/life balance so everyone is happy.
Avoid Distractions
This doesn't mean you should isolate yourself entirely from other family members. It merely means you should take measures needed, to work in a peaceful and quiet environment. Too often a friendly visit from your spouse or another family member turns into an hour long chit chat while your work gets pushed to the back burner.
A quick tip!
Start by setting up a home office in an empty room to seclude yourself from other family members. This will certainly increase your productivity.
If your house is too loud and there's nothing you can do to change that, get soundproof earphones that block outside noise.
Lastly, avoid taking too many breaks, lunch breaks, coffee breaks, and bathroom breaks. This can eat up your time bit by bit, and at the end of the day, you may not have achieved your goal. Yes, you definitely need to take breaks, but limit them to 15-30 minutes and then get back to work.
It's up to you to stay diligent on this.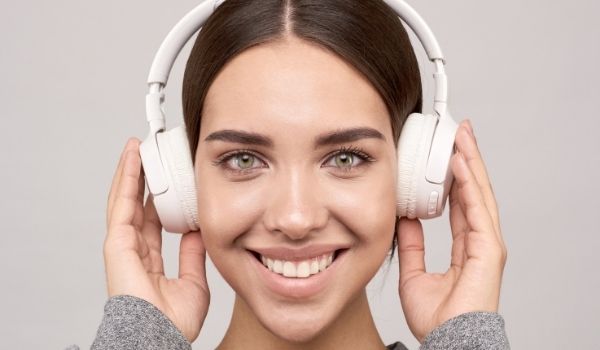 The down side of working from home
While, yes, it is absolutely amazing to work from home it doesn't come without its troubles too. Many know how to run, and can easily manage an online business like it's nothing! They are very dedicated, focused, hard working and successful.
But we're not all like that. For the rest of us, it can be stressful, chaotic and frustrating. We try to stay focused and get our work done but by the end of the day, we come up short on projects we've finished.
Working from home takes extreme focus and discipline. You have to remember, if you don't get your work done, you don't get paid. We are in control of our earnings so it's up to us to manage and run our online business with true professionalism and remember to treat it exactly like a job.
Because it is. The difference being, it's your job now and no one is watching over you. Stay disciplined and focused, follow these 3 working from home tips if you get side tracked and smash your goals!
xo iva xo