30 Best Successful Career Woman Quotes (that will motivate the poop out of you)
Let's face it, being a strong and successful woman doesn't come easy. Many of us had to claw our way out of rock bottom to get to where we are today, amirite? Personally, my journey to success and being a strong woman included reading lots of eBooks and successful career woman quotes and downloading self-help guides.
All those things plus many more tools helped me to become a strong woman and now I can proudly call myself a highly successful woman. It takes years of hard work, determination and persistence.
And I always tell everyone, if I can do it, so can you. Anyone can really. Anyone who wants to be successful can be. You simply have to want it really bad.
Like your desire for a better life has to be stronger than your desire to stay in misery.
Collection of successful career woman quotes
Today I want to share with you a collection of successful career woman quotes I've come across in my personal growth journey. My hope is that some of these powerful quotes and amazing women inspire you to reach for the stars and never ever give up on yourself or your dreams.
From my heart to yours. Please enjoy and, please share.
I also wrote an article recently where 8 highly successful women share their secrets to success. You might like it! Here is it
8 Fempreneurs Share Their Secrets to Success
Before we begin, please do check out my new awesome personal development eStore! SO many awesome products in there I know you will love it!
Click here to see what's 'in store' for you today!
Without further ado…here are 30 of the best and most powerful quotes by successful women.
30 Best Successful Career Woman Quotes (to motivate the poop outta you!!)
"Rock bottom became the solid foundation on which I rebuilt my life"

J.K Rowling

"The person I am today would like to thank the person I was 5 years ago for not giving up. You're awesome!"

Iva Ursano
 "I used to walk down the street like I was a super star… I want people to walk around delusional about how great they can be – and then to fight so hard for it every day that the lie becomes the truth." 

Lady Gaga
"I love to see a young girl go out and grab the world by the lapels. Life's a bitch. You've got to go out and kick ass." 

Maya Angelou
"I've come to believe that each of us has a personal calling that's as unique as a fingerprint – and that the best way to succeed is to discover what you love and then find a way to offer it to others in the form of service, working hard, and also allowing the energy of the universe to lead you." 

Oprah Winfrey
"Your reality is created by what you focus on and how you choose to interpret it."

Jen Sincero
"A lot of people are afraid to say what they want. That's why they don't get what they want."

Madonna
"The most effective way to do it, is to do it." 

Amelia Earheart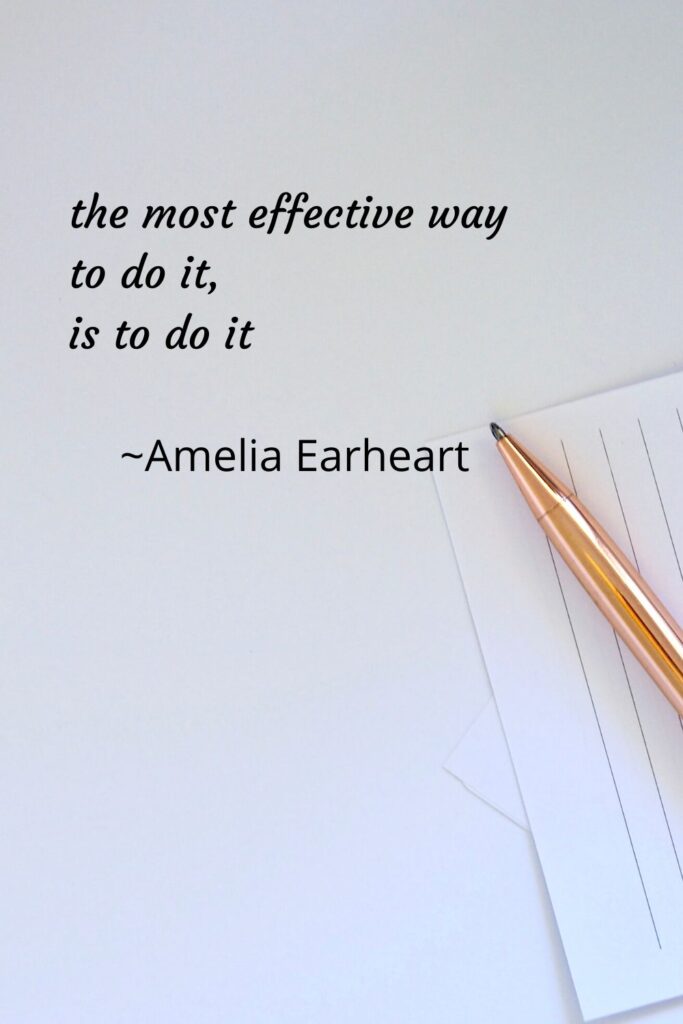 "Nothing is impossible; the word itself says 'I'm possible'!" 

Audrey Hepburn
"We think, mistakenly, that success is the result of the amount of time we put in at work, instead of the quality of time we put in" 

Arianna Huffington
"I don't want other people to decide who I am. I want to decide that for myself"

Emma Watson
"Keep your heels, head and standards high"

Coco Chanel
"The question isn't who is going to let me; it's who's going to stop me"

Ayn Rand
Follow your passion, follow your heart and the things you need will come to you

Elizabeth Taylor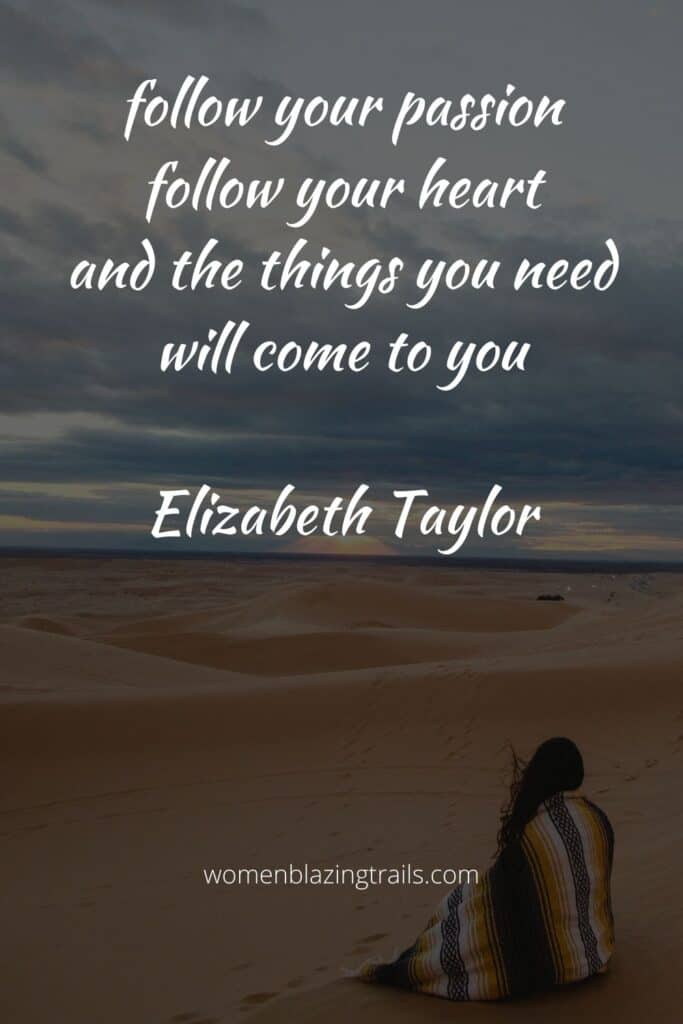 "You get in life what you have the courage to ask for"

Oprah Winfrey
"If you want to be successful in this world, you have to follow your passion, not a paycheck"

Jen Welter
"I define power by having the confidence to make your own decisions and not be swayed by other people"

Adele
"Say yes and you'll figure it out afterwards"

Tina Fey
"Define success on your own terms, achieve it by your own rules, and build a life you're proud to live."

Anne Sweeney
"Do one thing that scares you every day"

Eleanor Roosevelt 
"I love when people who have been through hell walk out of the flames carrying buckets of water for those who are still consumed by the fire"

Stephanie Sparkles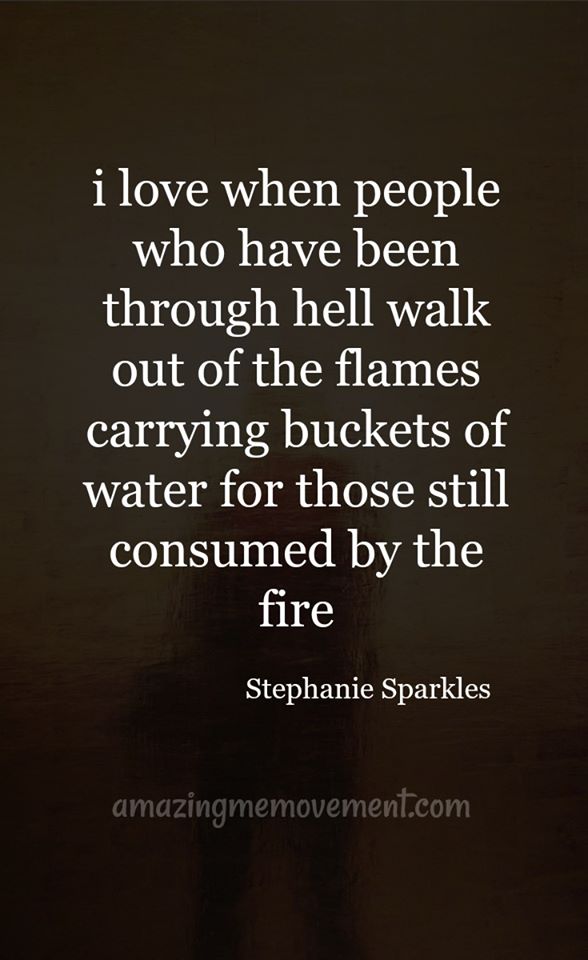 "I work really hard at trying to see the big picture and not getting stuck in ego. I believe we're all put on this planet for a purpose, and we all have a different purpose. When you connect with that love and that compassion, that's when everything unfolds."

Ellen Degeneres
"Don't try to win over the haters; you are not a jackass whisperer"

Brene Brown
"I never dreamed about success. I worked for it" 

Estee Lauder
"Don't limit yourself. Many people limit themselves to what they think they can do. You can go as far as you mind lets you. What you believe, you can achieve" 

Mary Kay Ash
"Whatever you want in life, other people are going to want it too. Believe in yourself enough to accept the idea that you have an equal right to it.  

Diane Sawyer
"If you have an idea, you have to believe in yourself or no one else will."

Sarah Michelle Gellar
"I did not have the most experience in the industry or the most money, but I cared the most."

Sara Blakely
"My mother told me that fear was not an option. I was always told that women are stronger, so I believed it."

Diane Von Furstenberg
"Without leaps of imagination, or dreaming, we lose the excitement of possibilities. Dreaming, after all, is a form of planning."

Gloria Steinem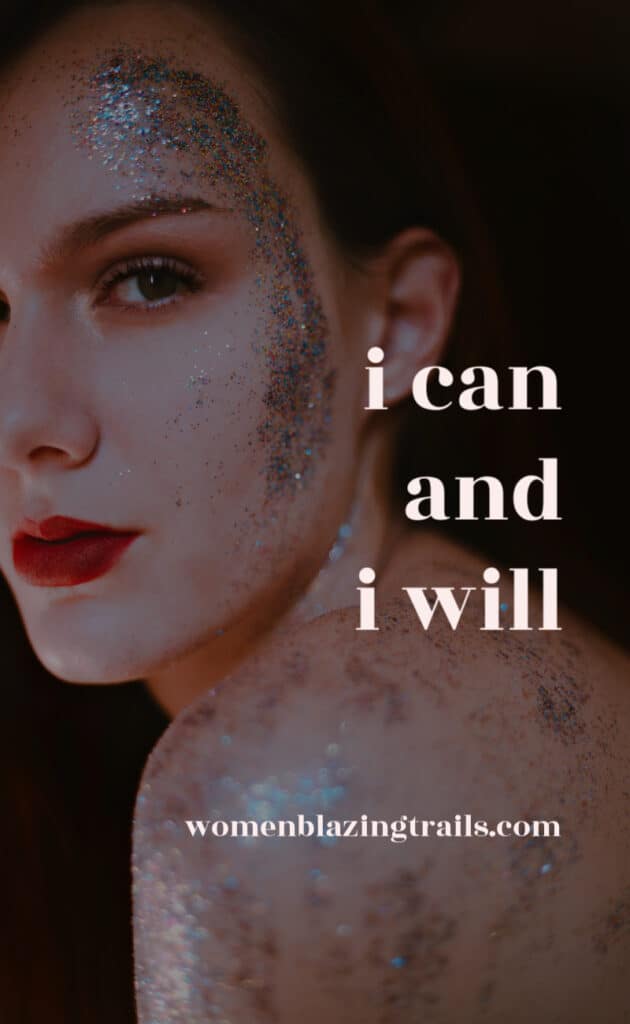 I hope you enjoyed all these empowering quotes
These are only a few of the quotes that inspired and motivated me. I hope they do the same for you. And please don't forget to share or Pin one of the images (or all of them!!) from this article.
I want to leave you with one final note:
Fear can be debilitating and stop you in your tracks. Always remember that somebody somewhere in the world is doing right now exactly what you wish to accomplish. If they can do it, so can you.
I love you
xo iva xo