7 Best Places to Live in Mexico for Retirees 
Many retirees these days are selling their things, packing up, and moving to a new country. Don't discount Mexico! Today I want to share with you the 7 best places to live in Mexico for retirees.
This has become an increasingly popular destination for retirees, including people from the United States and Canada. 
After all, our research did show that Mexico has come in 4th place as one of the most affordable destinations to retire to in 2023.
First and foremost, the cost of living in Mexico is significantly lower than in many other countries, particularly in the United States and Canada, in some instances up to 50% less.
Retirees can often live comfortably on a fixed income, with lower costs for housing, food, and healthcare.
Mexico also offers a warm and sunny climate with miles and miles of gorgeous sandy beaches, particularly appealing to those looking to escape colder winters. 
The country is exciting, home to a diverse range of landscapes and ecosystems, from beautiful beaches to rugged mountains, providing various outdoor activities for retirees to enjoy.
In addition, Mexico is a country rich in culture and history, with bright colors, festivals, a vibrant arts scene, delicious cuisine, and a welcoming and friendly population. 
Many retirees enjoy immersing themselves in Mexican culture, learning the language, and exploring archaeological sites and UNESCO World Heritage sites.
Whether you are retiring and moving as a solo female traveler or with a partner, you might enjoy this great list of places to retire in Mexico.
(this post may contain affiliate links so if you make a purchase I may make a small commission – affiliate disclosure here)
What to Consider Before Moving to Mexico
When determining the best places to live in Mexico for retirees, there are several factors to consider. 
These include:

Cost of living: Retirees must live comfortably on their fixed income, so affordability is important.
Climate: Many retirees are looking for a warm and sunny climate, particularly those moving from colder regions.
Access to healthcare: Quality healthcare is essential for retirees, so access to good medical facilities and services is important, and the facilities here are world-class.
Safety: Retirees want to feel safe and secure in their new home, so low crime rates and a stable political environment are crucial.
Cultural and recreational opportunities: Retirees want to enjoy their leisure time, so access to cultural events, recreational activities, and entertainment is important.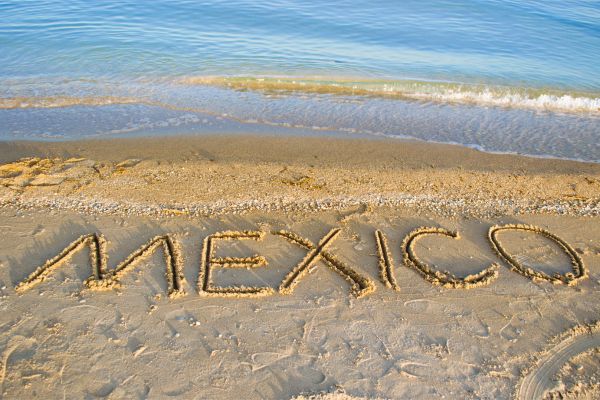 Best Places to Live in Mexico for Retirees: Top Cities and Towns
Many retirees from the United States and Canada are attracted to Mexico because of its low cost of living, warm weather, and easy access from their home countries. Whether you prefer a small town or a big city, Mexico has something for everyone. 
Let us explore some of the best places to live in Mexico on a budget.
1 Puerto Vallarta

Puerto Vallarta is a picturesque Mexican coastal city on the Pacific coast that has captured the hearts of many who have visited it. It is a gorgeous city that offers a mix of old-world charm and modern amenities; its vibrant culture, laid-back lifestyle, and near-perfect climate make it a popular retirement destination in Mexico.
It has warm weather all year round, beautiful beaches, and a downtown area that is perfect for strolling and exploring.
Cross over the Cuale River to enjoy the cultural center and flea market on the Cuale River Island.

From strolling through the old town's cobblestone streets to enjoying a sunset at the Malecon boardwalk, Puerto Vallarta's atmosphere is truly captivating.

Puerto Vallarta has a large expat community, making it easy for retirees to adjust to life in the city. No wonder it's one of the best places in Mexico for retirees!

The city offers various healthcare options, including private hospitals and clinics with English-speaking doctors. There are many housing options available, ranging from modern condos to traditional Mexican villas that will cater to retirees' needs.

For those who love the outdoors, Puerto Vallarta is a paradise! 

The Pacific Ocean blows cool breezes over the town keeping the temperatures comfortable. The beaches are renowned for their crystal-clear waters and soft white sand, perfect for a morning swim or an afternoon of relaxation.
The surrounding Sierra Madre mountains provide opportunities for hiking and exploring the lush tropical forests. Sea lovers can enjoy whale watching, snorkeling, and deep-sea fishing.

Real estate prices are affordable, and it's possible to find a small condo or apartment for under $100,000. If you prefer to rent, you're looking at around $880.00 for a one-bedroom in the city.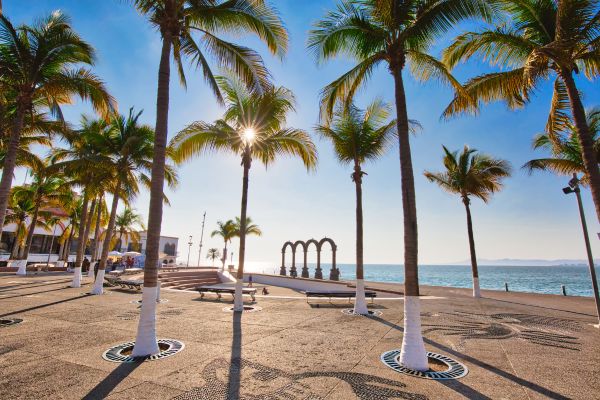 2 San Miguel de Allende
San Miguel de Allende is a small, colonial town in central Mexico known for its colonial architecture, cobblestone streets, Mexican culture, and warm climate. It has also been named a UNESCO World Heritage Site.

San Miguel de Allende is another town that is home to a large community of North Americans, making it easy for newcomers to make friends and adjust to their new surroundings.

Retirees can enjoy the many festivals, art galleries, and excellent restaurants that are available in the town. It also has excellent medical facilities, making it an ideal choice for retirees who require medical attention.

Real estate prices are affordable, and it is possible to find a small condo on the perimeter of the city for around $200,000. A one-bedroom apartment in the city center will set you back approximately $900.00 per month in rental fees.

3 Playa del Carmen
For retirees looking for a beach town with a laid-back vibe, Playa del Carmen may be the perfect place for you. 
It is also one of the fastest-growing retirement destinations in Mexico. Sitting on the Caribbean coast, Playa del Carmen is another town that draws retirees in with its warm weather, beautiful beaches, and thriving downtown area with many excellent restaurants and lively nightlife.

Retirees can enjoy world-class golf courses, fishing, and other water sports.
Playa del Carmen is also a popular destination for digital nomads, making it a great place to meet new people and stay connected.
Real estate prices are affordable, and it is possible to find a small condo or apartment for under $100,000, while if you prefer to 'test your feet' in the waters of this city by renting first, you're looking at under $1,000 a month for a one-bedroom apartment.

Tip: Remember, the further you live from the beach, the cheaper the rental becomes.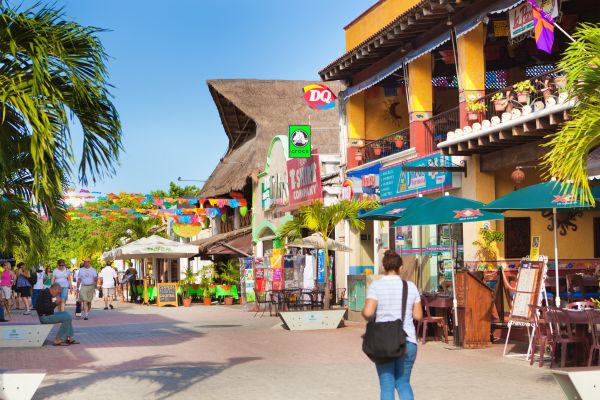 4 Lake Chapala

This is a dream come true for many who seek a peaceful and affordable retirement in Mexico.

Located just an hour away from Guadalajara, Mexico's second-largest city, Chapala is found on the shores of Lake Chapala, Mexico's largest freshwater lake.

The town sits at an elevated 5,100 feet above sea level, and combined with the lake and the cooling breezes, the climate here is comfortable all year round. It's comparable to another popular destination for retirees, Panajachel, Guatemala.
This is a great place for retirees who enjoy being outside. The outdoor lifestyle will keep you fit and active, with many people enjoying hiking, fishing, and boating.

The Chapala Market Food Court is a fun local shopping experience where you can select meats, cheeses, fruits, and even flowers. Everything here is fresher than fresh and is sold directly by the producers.

The area is known for its welcoming ex-pat community, with many retirees from the US and Canada choosing to make Chapala their home, especially as it is cheaper.
You can find a two-bedroom, two-bathroom house in a quiet street out of the city for under $1,000 rental per month. The electricity bill is a ridiculously low estimate of $10.00 a month.

Retirees can enjoy a comfortable lifestyle with excellent healthcare facilities and modern amenities. With its breathtaking natural beauty, charming towns, and proximity to cultural attractions, Lake Chapala is an idyllic location as one of the best places to live in Mexico.

PS: If you are interested in Chapala, read my article on 15 things you need to know about living in Lake Chapala, Mexico.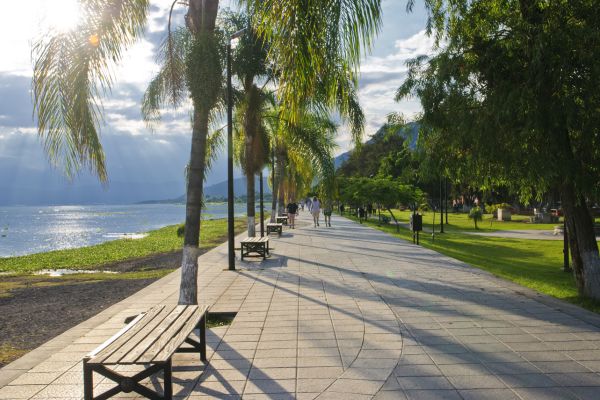 5 Mexico City

Mexico City is one of the largest cities in the world and is the capital of Mexico. This energetic city has a variety of cultural, historical, and entertainment options making this one of the best places to live in Mexico.

Retirees who enjoy history, art, and culture might enjoy one of the 150 world-class museums in the city.
Even though the city is so large, there are green spaces to make you feel back in nature. Chapultepec Park is one of the largest city parks in the world, larger than Central Park, and also known as one of the 'lungs of the city.' It is popular with people who enjoy walking or jogging, and if that's not your style, you can always try your hand at a paddle boat.

Mexico City is a walkable city. Exploring the streets is a great way to observe colonial architecture, modern skyscrapers, and old Spanish churches. If you want to travel further around the city the transportation is fantastic. The subway system covers most of the city, but if an area is not on the subway route, 99% of the time, you can access it by bus.

Another drawcard making this one of the best places to live in Mexico for retirees is that Mexico City has some of the best medical care in the country. Many people place a high value on easy access to good healthcare, which would make this city a good choice.
Real estate prices are higher in Mexico City than in other retirement destinations in Mexico, but it's possible to find a small condo or apartment for under $200,000. Rentals for a one-bedroom inside the city are approximately $850.00 a month.
6 Cabo San Lucas
Cabo San Lucas, also known as Cabo, is a resort town on the southern tip of the Baja California Peninsula. 
Cabo is known for its warm weather, beautiful beaches, and great fishing. Retirees can play a round of 18-holes, enjoy many cultural events, and get involved with a range of outdoor activities, including snorkeling and scuba diving.

The town also offers excellent medical facilities, making it an ideal choice for retirees who require medical attention.

Cabo San Lucas is also home to a large community of North Americans, making it easy for newcomers to adjust to their new surroundings. When you think about it, it isn't surprising why people choose to settle here. The location alone gives the town a fabulous island vibe.

Real estate prices in Cabo San Lucas are higher than in other retirement destinations in Mexico but still lower than in the USA. It is possible to find a small condo or apartment for under $300,000. To rent in Cabo, you can expect to pay around $750.00 a month for a condo making this one of the best places to live in Mexico for retirees.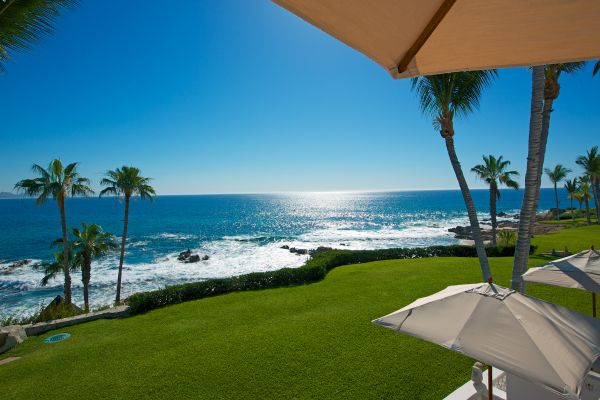 7 La Paz

This hidden gem on the eastern side of the Baja California Peninsula, La Paz, is a small fishing village known for its natural beauty and laid-back vibe. It is also a popular destination for eco-tourism, with nearby nature reserves.

For sun worshippers, the city boasts over 300 days of sunshine each year with a dry, desert, yet tropical climate. 53 – 97 F temperatures are the average, and this type of climate is perfect for those who suffer from allergies in humid environments.
La Paz is a relaxed town and a place to be for those who enjoy dressing for comfort. 
One of La Paz's main attractions is its stunning natural beauty, with pristine beaches, crystal-clear waters, and unexplored desert landscapes.  

The Mexican government plays an active role here and protects the sea and its wildlife, maintaining ecosystems and keeping the balance undisturbed. Ocean lovers can expect whales, sharks, sea turtles, and a rainbow variety of fish. Snorkeling and scuba diving are popular with the locals as well as the travelers to the area. 

La Paz is known to be safe, day and night. The locals are friendly and welcoming. The city has a rich cultural heritage that can be experienced in the many museums, art galleries, and cultural events.
The city has excellent healthcare facilities, with the option of private and public hospitals offering modern medical care. There is a range of housing options to suit different budgets, from beachfront condos to hillside villas.
The nearby Espiritu Santo Island is a UNESCO World Heritage Site that offers nature tours and bird watching.
It's no wonder this wonderful destination makes the list of the best places to live in Mexico for retirees.
Medical Facilities & Healthcare in Mexico
Mexico has a well-developed healthcare system that offers quality medical care at an affordable cost, making it an attractive destination for retirees seeking access to healthcare. 
The country has a mix of public and private healthcare facilities, with many modern hospitals and clinics providing a wide range of medical services.
Some of the best medical facilities in Mexico for retirees are located in major cities such as Mexico City, Guadalajara, and Monterrey, which have world-class medical facilities with state-of-the-art equipment and highly trained medical professionals. 
These cities also have large ex-pat communities, which means that many healthcare facilities have English-speaking doctors and staff, making it easier for retirees who may not speak Spanish fluently to access medical care.
Retirees in Mexico can access healthcare through public insurance programs such as the Instituto Mexicano del Seguro Social (IMSS) or the Instituto de Seguridad y Servicios Sociales de los Trabajadores del Estado (ISSSTE), which offer affordable coverage for medical services, including hospitalization, surgery, and medications. 
Private insurance plans are also available and may offer additional benefits such as access to specialized medical care or private hospitals.
In order to be able to access healthcare as a retiree in Mexico, you need to have a clear understanding of the healthcare system and insurance options. 
Many retirees choose to work with a healthcare broker or consultant who can help them navigate the healthcare system and find the best insurance plan for their needs. It's also important to understand the coverage and limitations of your insurance plan, as well as the process for filing claims and obtaining medical care.
By understanding the healthcare system and insurance options, retirees can access the medical care they need to enjoy a healthy and fulfilling retirement in Mexico.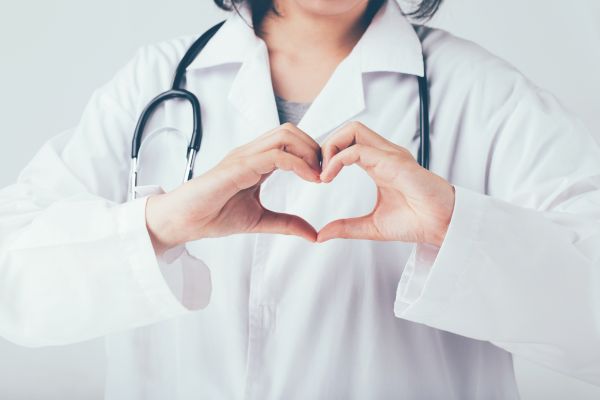 Festivals and Holidays in Mexico
Festivals, carnivals, and celebrations are a great way for ex-pats to socialize and enjoy unique experiences by immersing themselves in the local culture. These events bring people closer together during the year and are enjoyed because of the following:

Social connection: Participating in festivals and holidays can also be a great way to meet and connect with locals and other ex-pats. Many of these events are community-focused and involve gatherings and celebrations that are open to everyone. Knock on your neighbor's door and have a true Mexican experience.
Entertainment: Many of the festivals and holidays in Mexico involve parades, music, and other forms of entertainment, making them an enjoyable way to spend time. Retirees and expats can enjoy the lively atmosphere and take part in the festivities.
Unique experiences: Mexico's festivals and holidays are often steeped in history and tradition, making them unique and unforgettable experiences. Retirees and ex-pats can take part in events that have been celebrated for generations, learning about and experiencing the customs and beliefs that make Mexican culture so rich and diverse.
Cultural immersion: Mexico is a country with a rich and vibrant culture, and participating in local festivals and holidays can be a great way to learn about and experience that culture firsthand. Retirees and ex-pats can enjoy traditional music, food, and dance, as well as the chance to see colorful costumes and decorations.

Some of the most popular festivals and holidays in Mexico include the following;

Day of the Dead (Dia de los Muertos): This is one of Mexico's most famous holidays, celebrated on November 1st and 2nd. It is a time to honor and remember loved ones who have passed away, with colorful altars, offerings of food and drink, and parades.
Cinco de Mayo: This holiday commemorates the Mexican army's victory over the French at the Battle of Puebla on May 5, 1862. The local people celebrate with traditional food, parades, and music. 
Independence Day (Dia de la Independencia): This holiday celebrates Mexico's independence from Spain on September 16, 1810. It is marked by parades, fireworks, and the traditional cry of "El Grito" ("The Cry"), which is a reenactment of the speech given by Father Miguel Hidalgo to rally the people to fight for independence.
Carnival: This is a pre-Lenten celebration held in many parts of Mexico, with colorful parades, music, dancing, and elaborate costumes.
Day of the Candelaria (Dia de la Candelaria): This holiday, also known as Candlemas, is celebrated on February 2nd and marks the end of the Christmas season. It is a time for feasting, music, and the blessing of candles and other objects.
Feast of Our Lady of Guadalupe (Dia de la Virgen de Guadalupe): This holiday is held on December 12th and is a celebration of the Virgin Mary, who is considered the patron saint of Mexico. It is marked by parades, processions, and the lighting of candles.
Semana Santa (Holy Week): This is the week leading up to Easter Sunday and is a time of religious observance with processions, reenactments, and traditional foods.
Mexican Revolution Day (Dia de la Revolucion): This holiday commemorates the start of the Mexican Revolution on November 20, 1910. It is marked by parades, reenactments, and fireworks.
Other Considerations for Retirees Moving to Mexico
Moving to Mexico for retirement requires careful consideration and planning beyond just finding the perfect location and healthcare options. 

Visa requirements

There's always going to be paperwork involved when moving across a border. Retirees looking to move to Mexico must obtain the appropriate visa. The most common visa for retirees is the Temporary Resident Visa, which is valid for up to four years and can be renewed. This visa allows you to work, invest or just enjoy life on your own terms.
The visa application process typically requires proof of income, a background check, and a health certificate. Retirees must also show that they have enough funds to support themselves during their stay in Mexico.

Safety concerns

While Mexico is generally a safe country, certain areas are more prone to crime and violence. Retirees should research the safety of the area they plan to live in and take precautions such as avoiding walking alone at night and being aware of their surroundings.
Before moving there, join Facebook community groups and find out first-hand information either from other ex-pats or local people living there.

Cultural differences

Retirees moving to Mexico should be aware of the cultural differences they may encounter, such as different customs and traditions, as well as the language barrier if they don't speak Spanish.
It's important to be open-minded and respectful of the local culture and to make an effort to learn the language and customs to facilitate a smoother transition. Learning Spanish can be fun, allowing you to meet other people should you take small group classes, and you can practice with the locals. Who, in turn, will enjoy practicing English with you.

Taxes

Be aware of the tax implications of living in Mexico, including income taxes and property taxes. Mexico has a tax treaty with the United States, which can help retirees avoid double taxation, but it's important to consult with a tax professional to understand the tax requirements and options.

Conclusion

Mexico offers a variety of attractive options for retirees seeking a new and exciting place to live out their golden years. However, choosing the right destination for retirement requires careful research and consideration.
While online resources can provide a wealth of information, retirees need to visit potential retirement destinations in person to get a feel for the local culture, lifestyle, and healthcare options. By taking the time to visit and explore different areas, retirees can make an informed decision about where to retire in Mexico and enjoy a fulfilling and rewarding retirement.
If you're considering a move to Mexico for retirement, take the time to research and visit potential destinations to find the perfect place to start your new chapter.