How to Reinvent Yourself at 50 (or any age really!!)
Before we begin I have a secret to share with you. You don't have to stay the same person for the rest of your life, especially if you're unhappy and hate your life. Shocker! I know! I'm gonna be honest, I had no idea change was possible, until it was. Today we're gonna talk about how to reinvent yourself at 50 but really, this is possible at any age.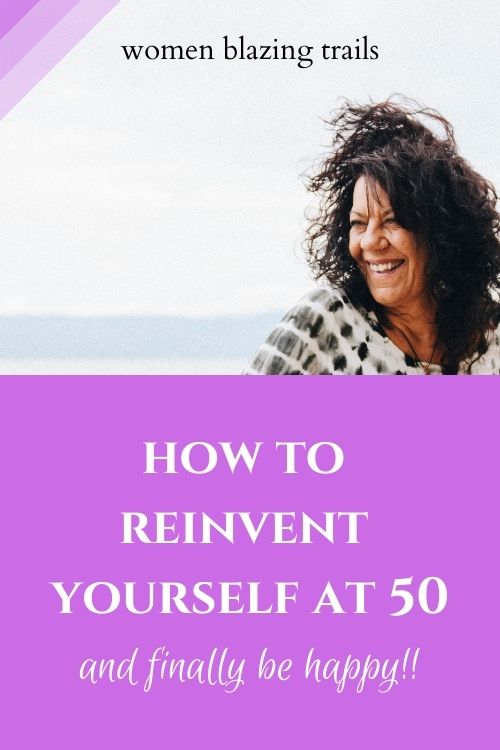 What does it mean to reinvent yourself?
Let's first understand what this means to reinvent yourself. I think it means a lot of different things to everyone. Some people go under the knife and totally reinvent the way they look. Others reinvent themselves by changing careers. I mean you can reinvent yourself a thousand ways when you think about it.
Here are a few more examples:
moving town/country/continent
changing your religion or beliefs
completely overhauling your friend's list
changing your entire wardrobe or style
changing your diet and your physical health
And that's just a few different ways you can reinvent yourself.
So what does it mean to reinvent yourself?
It simply means that the person you are or were doesn't make you happy anymore (for lack of a better word) or you're just plain tired of the person you used to be and you truly desire to someone you've always wanted to be: like a free person!
How I reinvented myself back in 2015
So the Reader's Digest Version of my life goes something like this:
at 51 yrs old, left my abusive relationship with no money, no job and no belongings
after being a hairstylist for 25 years I traded that in and became a freelance writer
spent a year doing deep healing and personal growth
left my country (Canada)
bought a one way ticket and flew to Guatemala (I'm still here)
As you can see, I completely reinvented my life and who I was. I had over 50 years to unplug from and reinvent. It was fun and scary and so rewarding. Beyond belief. I never once thought in a million years I'd be living the life I have now. If I knew it was this easy I would have done it sooner.
Over on my YouTube channel I discussed how to start over at 50. You might like this video. This is actually a new channel and I barely had any subscribers but voer 5000 people watched and loved this video (maybe more by now!!)!
I also wrote this blog post that resonated with so many readers. You can check it out here:
How to Start Over at 50 With No Money
and this recent post is almost viral
How to Dress Over 50-10 Things You Should Never Wear
How to reinvent yourself physically
I'm kinda in the process of doing just that now, yes even at 58 years old. Truth be told, and something very few people know about me, I used to be serious into bodybuilding (I wish I still had some photos to show you). I was in my 40's, working at the YMCA as a personal trainer and aerobics instructor and just became obsessed with bodybuilding.
I reached a point and then just tapped out but have tried to take care of my health off and on since then. I'm back in the gym now, 5 days a week, I just quit smoking (wish me luck) and am eating way healthier than I have in a long time. So you could say I am reinventing myself physically. Sorta.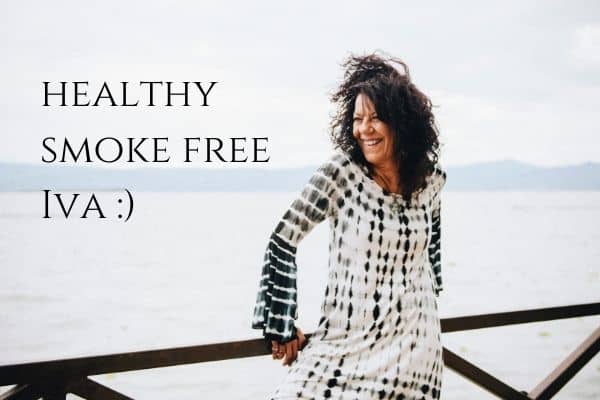 I would say it's harder to reinvent yourself physically then it is to just make a few changes in your life (ie clothes, hairstyle, religious beliefs, etc). When you are overhauling your physical health, it takes an awful lot of discipline and determination.
Both are not so easy to come by.
I would recommend if you want to know how to reinvent yourself physically, read some fitness blogs, watch some good fitness and healthy eating videos on YouTube and then set a date and do it.
Unless you're going under the knife and totally reinventing yourself with plastic surgery then you should def watch some videos on that. Know what you're getting into before you spend all your money on that stuff please. Please.
You should watch an episode of Botched. For real.
How to reinvent yourself at 50 (or any age really)
I could say that it's easy to reinvent yourself at 50 or any age but it's actually not. I mean, wait, it is but it isn't. Then again, all depends on what exactly you are reinventing. If you look at my history, I completely reinvented my entire existence from my job to the place I live.
It was not easy, it took some time, it was scary af all the time, but I did it. I know without a shadow of a doubt if I can do it so can you ( I know I know so cliche). But honestly. I want you to go watch some other videos on YouTube or wherever about people who have reinvented their lives and see that someone is already doing what you want to do.
So it's not impossible. It's just gonna take a bit of work.
A few simple steps on getting started on your life transitions
The most important thing is to recognize that you aren't happy either with your life or the way you feel/look. For me, quitting smoking was important because I am getting older and it's starting to take its toll on me. I didn't like how my skin was starting to look, not to mention my breathing was bad and I stunk all the time.
Decide which areas of your life need an overhaul. Is it physical, mental, emotional, spiritual, professional or demographic. Also please note that while we are making changes to be happier, you can't chase happiness. You have to do and find the things that make you happy, that make your heart sing. Does that make sense?
The second thing you need to do is research to find out what you have to do to make some of the changes you want to make. Find and follow people (like me!) who have already done what you want to do, send them emails, comment on their stuff and get answers.
Something you'll need to know as you start life transitions is that you will lose people along the way and that's ok. I lost most of my friends and half my family. It is what it is. Yes I'm sad about this but I've made new friends along the way and sometimes friends become family.
Once you've decided which areas need an overhaul, you've done some research to see how to do it, it's now time to start taking action and actually doing it.
That's the scary part. That's the part that will make you lose your breath, make you feel like you want to throw up, make you cry and may even make you stop and change your mind. It's ok to feel any or all of that. Feel it, go through it, embrace it and know that when you come out the other side you are going to love your new life.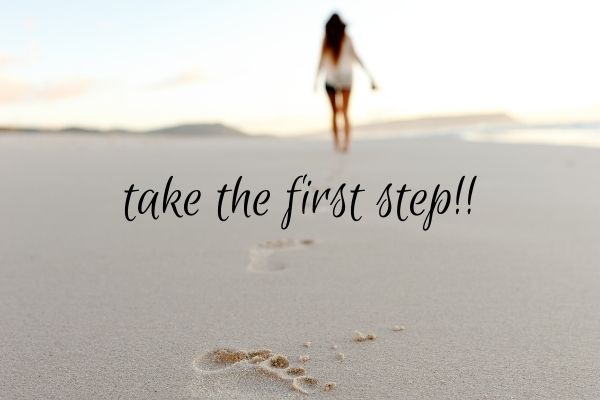 Make the decision and take action on reinventing yourself
That's honestly the hardest part-taking action. So many don't and it hurts my heart. I get emails all the time from women who are so inspired by my story yet they don't follow through with what they tell me they are going to do. It's so sad. The only thing standing in your way is you and the stupid excuse that you can't.
You can.
Do you want to spend the rest of your life living in regret? Oh HELL no you don't. I can't even imagine what my life would be like right now if I was still freezing my butt off in Canada, working to build someone else's dream and being miserable the whole time.
Yuck.
If you're there, at the miserable stage, it's your sign, your time, to make changes. Step into your power and reinvent yourself and your life the way YOU want it. The way you truly want it. Face the fear and do it.
You so got this.